Keeping all the documents, you have, and data on iCloud is the best method to keep them secure. The top iCloud alternatives are more versatile, offer more storage, make sharing files easier, and have cutting-edge features.
However, iCloud has significant drawbacks, including poor support, limited storage, and incompatibility with other OSes like Android. This is precisely many out there who are looking for a better option.
If you, like many others, want to use something other than iCloud for any of the reasons we've mentioned, you've come to the right place. The top iCloud alternatives you should try this year are listed below. Let's go right to the top iCloud replacements for Chrome, Mac, iPhone, and iPad, so you don't have to waste any more time.
1. MobiKin Assistant for iOS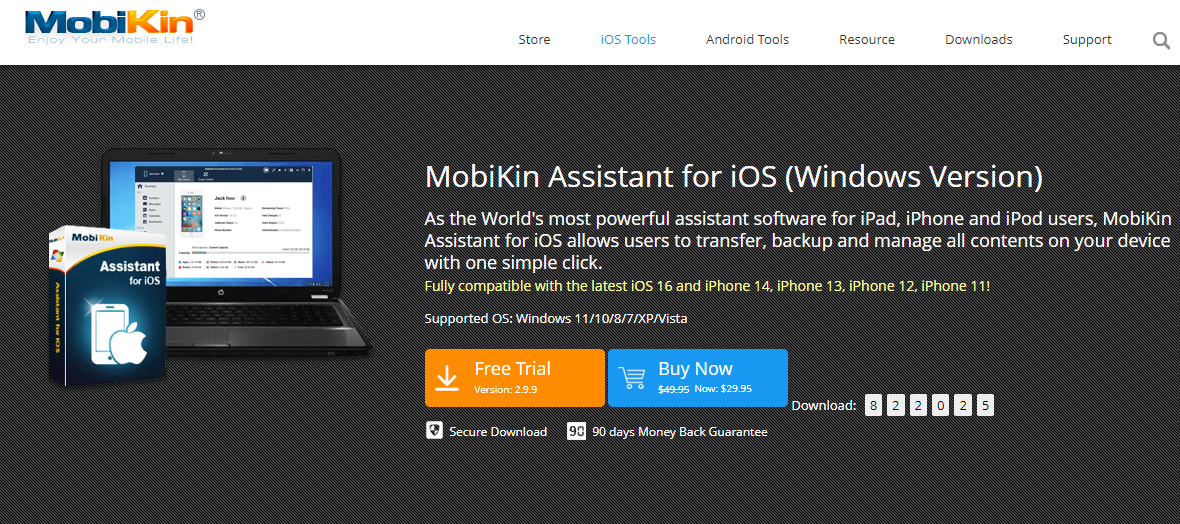 Those of us dealing with tech long enough will know you are always back up, no matter what. Some people like to use iTunes instead of backing up iOS data using iCloud to send the files to the cloud service. However, there are specific issues with the iTunes service comparable to those with iCloud. Fortunately,  MobiKin Assistant for iOS (Windows/Mac) is the best substitute for both services.
You can use it to manage your iDevices without a hitch, and it is intelligent enough to create backups of iOS files on your computer. It offers one-click backups, instant access to every file on your iDevices, and file copying between your phone and PC.
2. Google Drive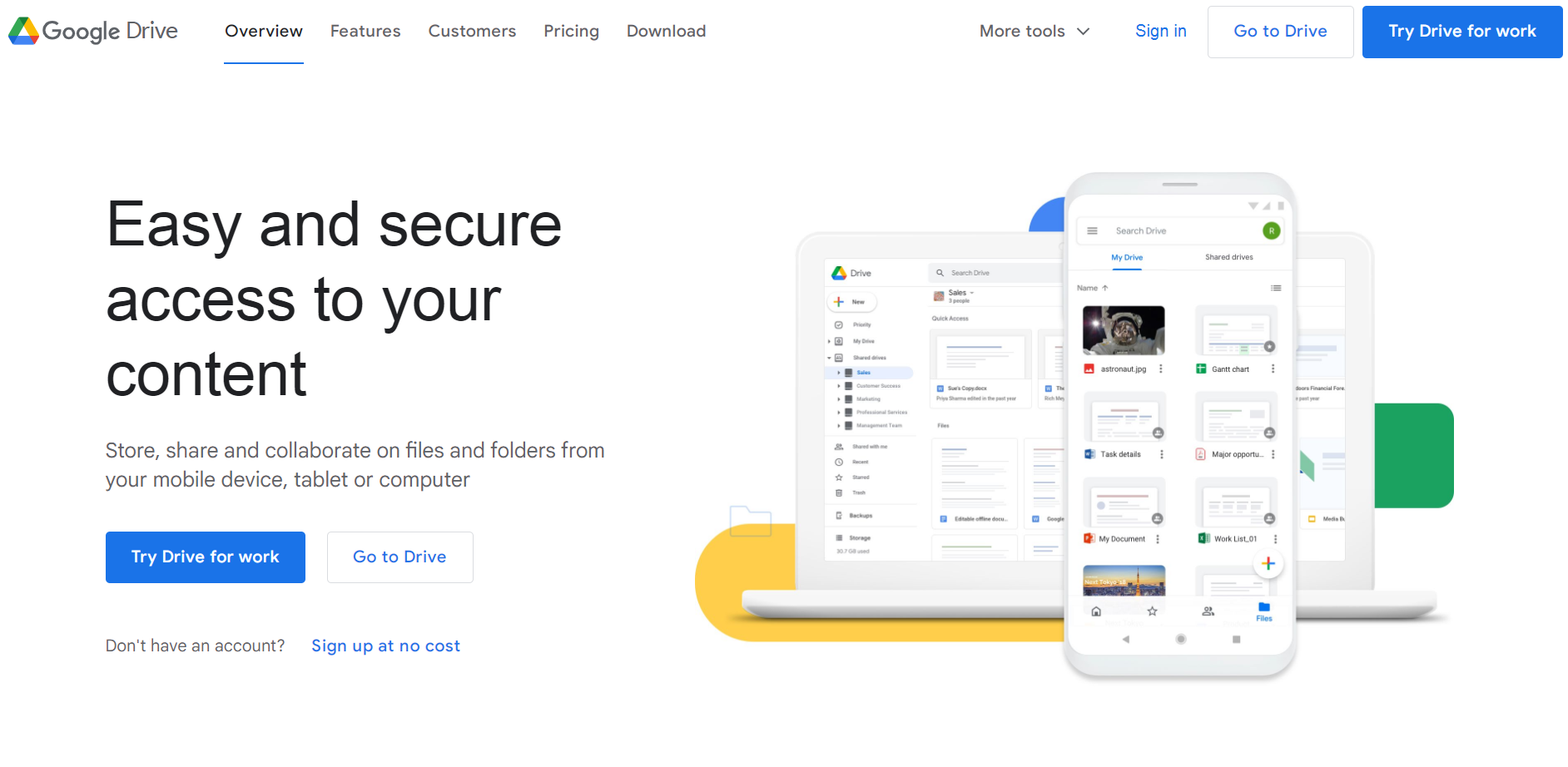 Even though not a front-runner, Google Drive is for sure a runner-up. There are a few reasons, but the main one is that Google gives you 15 GB of free cloud storage when you create an account. Which, incidentally, can be used throughout all Google services, including Gmail, Blogger, and others.
You can also use Google Suit and a cloud storage service for file sharing. Several free Google products that compete with Microsoft Office, including Google Docs, Sheets, Slides, Photos, and more, are included in this deal.
You can use any Google service for free as long as you only have one Gmail account, but keep in mind that doing so will use your 15 GB of storage. And while it's not an exact alternative to iCloud, it can serve the same purpose.
3. pCloud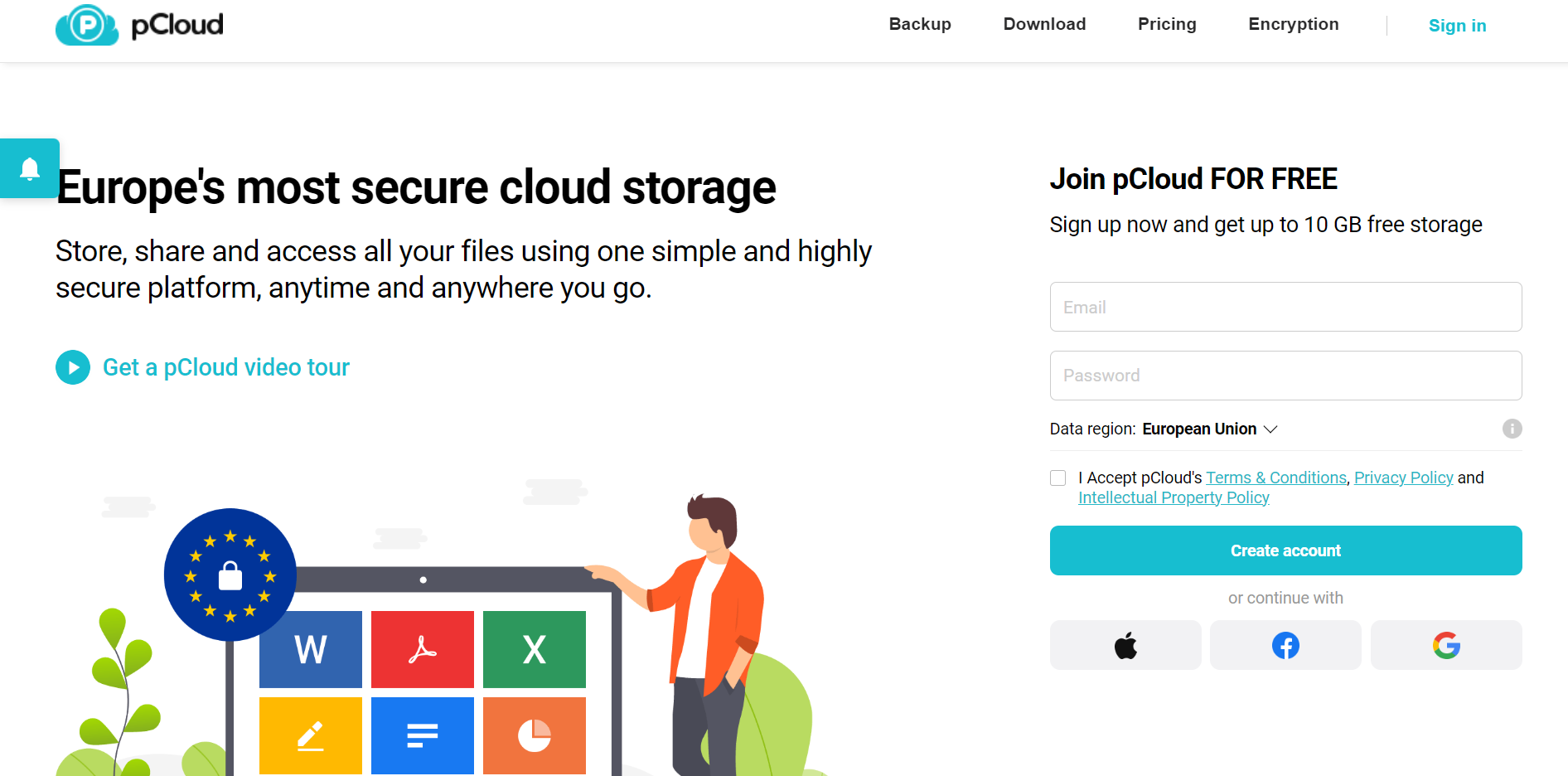 One of the top alternatives for iCloud out there is pCloud. But, it is mainly used by people residing in the EU. You will be choosing this service if your top priority is safety. Because it contains high-end features like Swiss data privacy and client-side encryption, it is one of the most secure storage solutions.
The files you put on pCloud can be stored in any of the company's data servers. In addition, you can always get a hold of your files, no matter where you are or which device you're on. There is also a fair deal of sharing options such as specific file requests, invites, etc.
4. SugarSync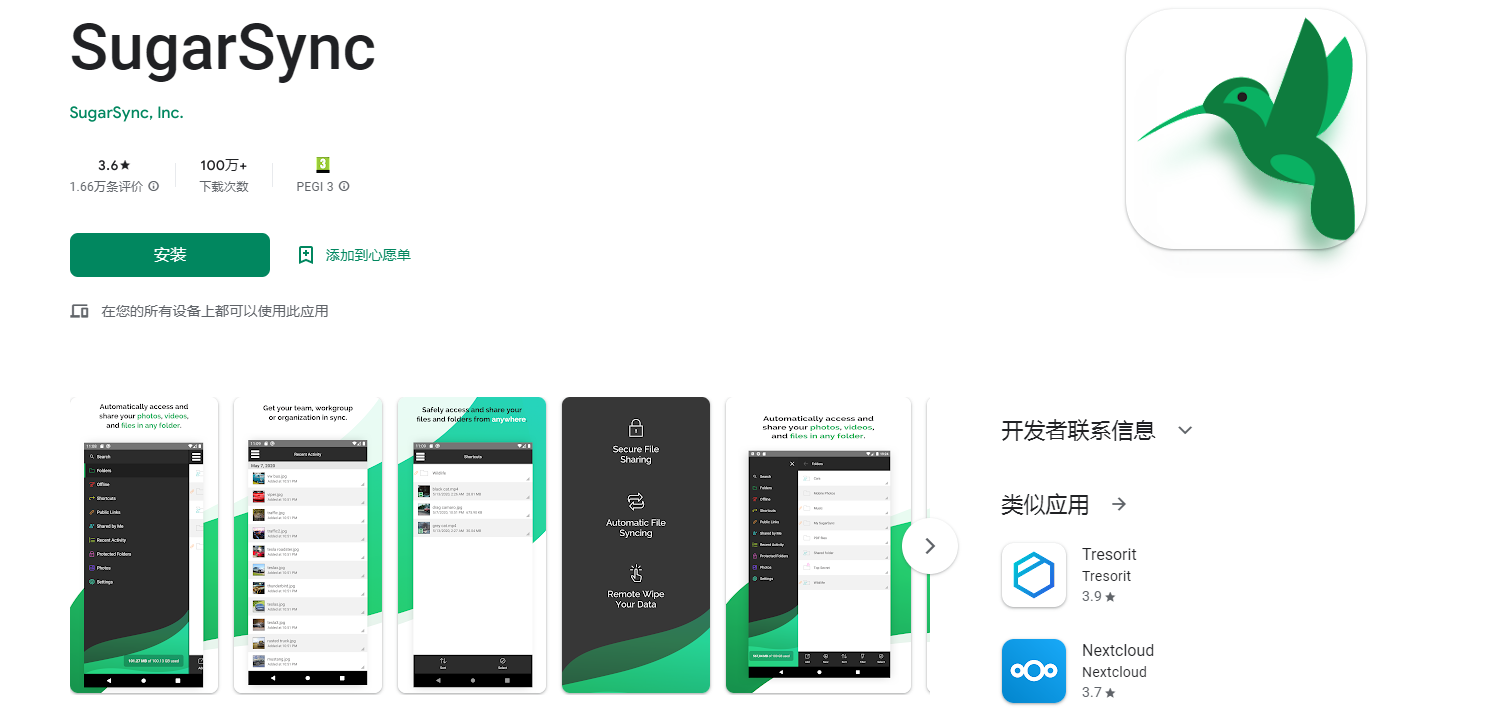 SugarSync makes it easy to experience seamless data backup across your iDevices by securely syncing and copying data. It's also one of the closest one-for-one alternatives for iCloud. It can easily process data in popular formats such as tiff, png, BMP, Avi, WMV, MPEG, mp4, m4v, MOV, asf, and others, including photographs, music, videos, and document files.
Its most important features are that it backs up your iOS devices, and you are free to wipe or remove them anytime for any reason. You cannot choose a backup type, so you'll have to use the default.
5. G Cloud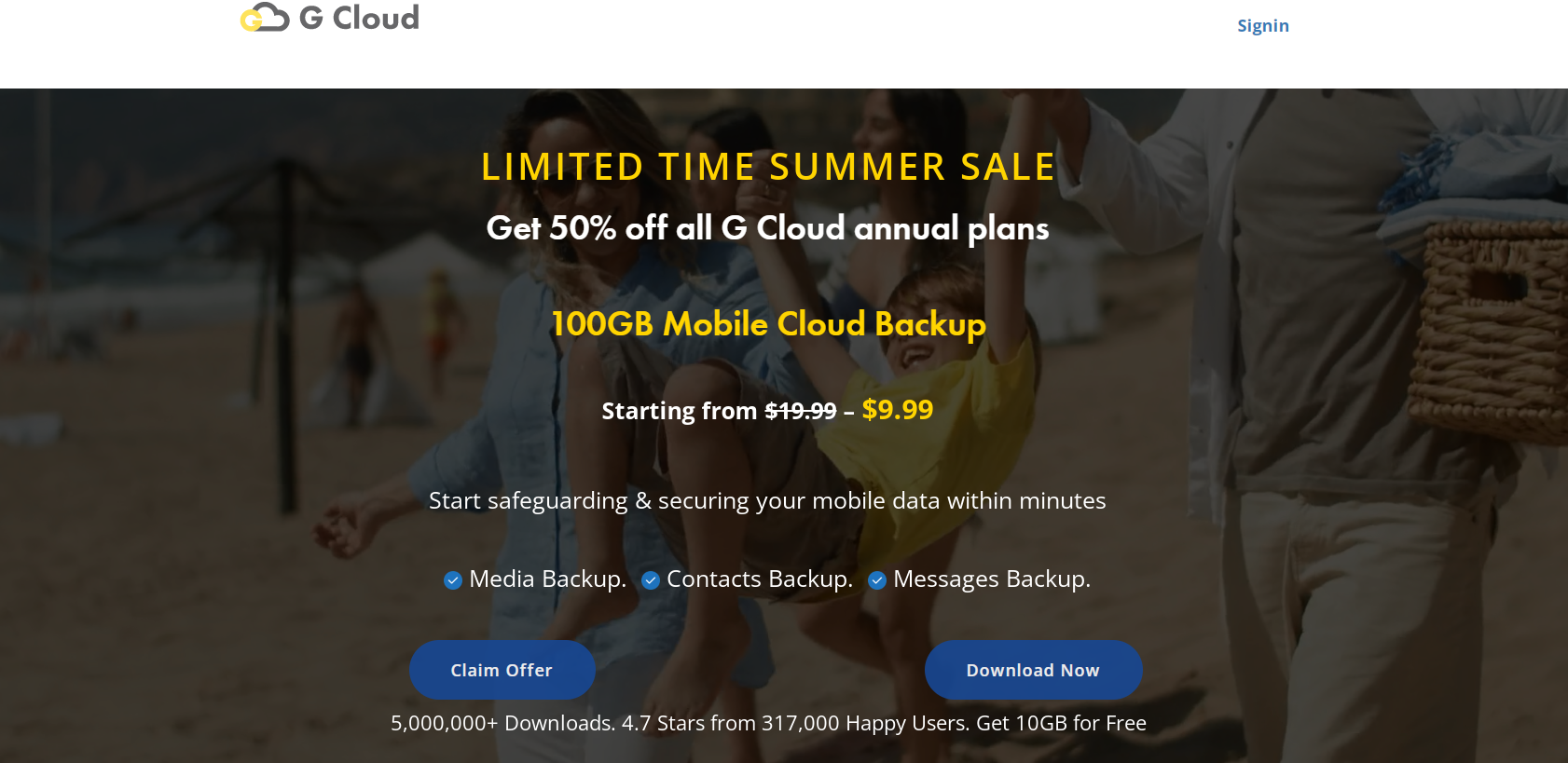 Another iCloud alternative tool for Android, iPhone, and iPad devices is G Cloud Backup. The mobile software is free for download from the Google Play Store or iTunes, but cloud storage requires a nominal monthly cost. With the free download of the G Cloud Backup software, customers are given 10GB of cloud storage. Paid plans range in price from $1.99 for 100 GB of storage capacity to $9.99 for limitless storage.
You can also use the mobile app to back up the data and material on your phone in an encrypted format. The G Cloud app is helpful if you want to instantly restore your backed-up data to a new device if something happens to your phone.
6. Icedrive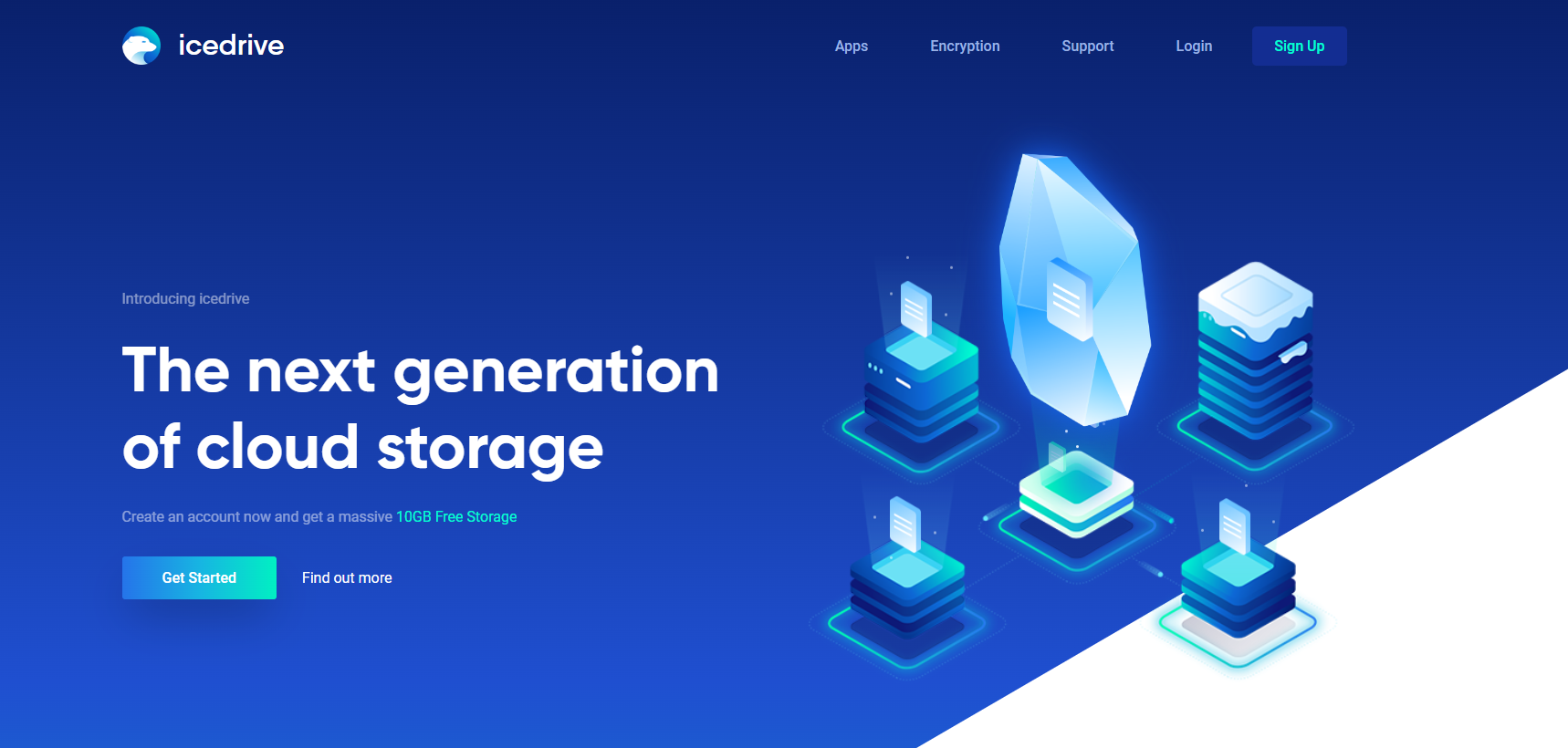 Let's now take you on a tour of the Icedrive. Because it contains some unique features, other services on this list do not, such as disk mounting, it enables you to access your storage anytime from your desktop. This makes it a good substitute for iCloud for iPhone/iPad/Chrome.
It's a good choice if you don't want to synchronize multiple devices on your own, like a pleasing user interface, and want to share data fast. In addition, Icedrive also offers smart cache management, twofish encryption and has free storage for up to 10GB of data.
7. Box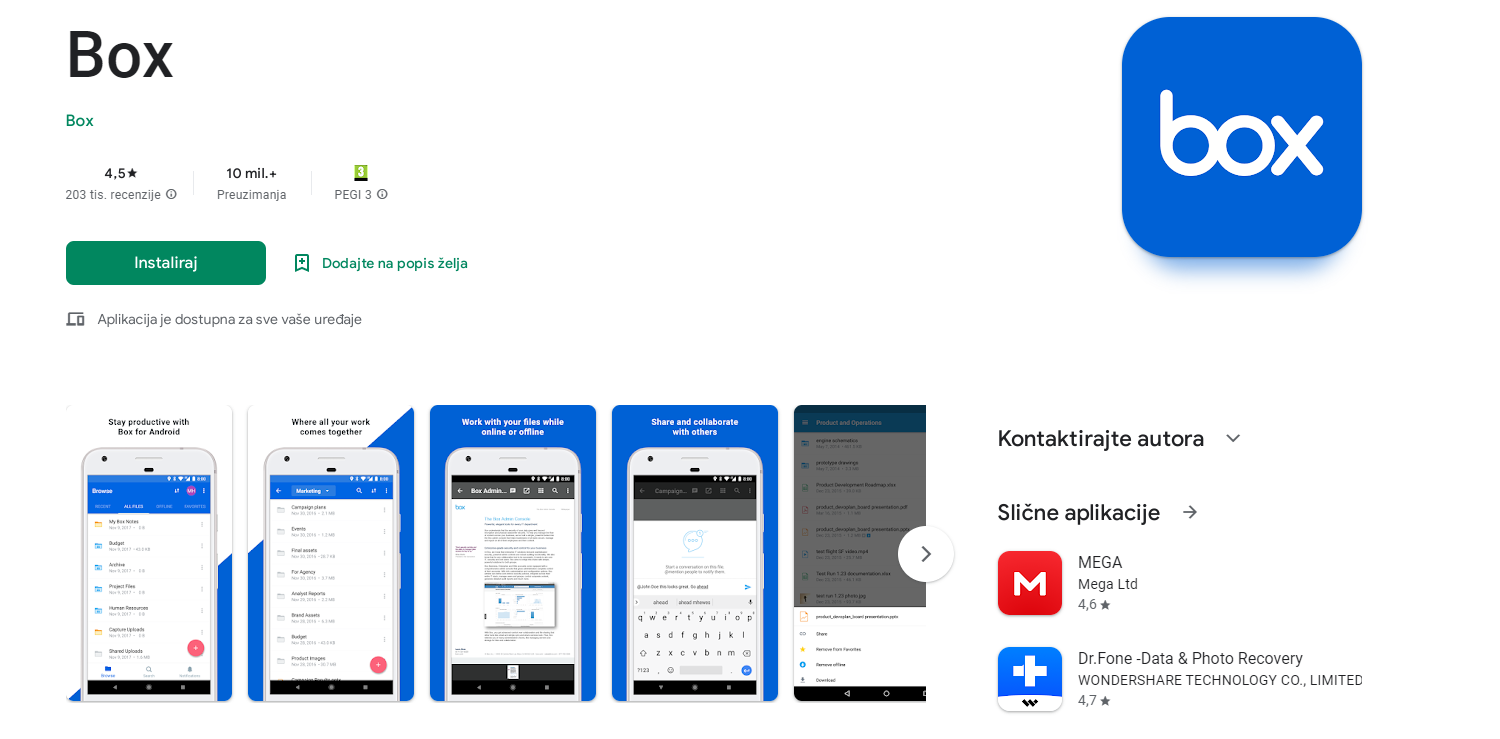 Box is a simple service great for backing up pictures, videos, music, movies, and documents. It's also extra handy as it runs on Windows, OS X, iOS, Android, BlackBerry, and Windows Phones. Key features include choices for sophisticated sharing, task assignment, alerts, and sharing and privacy settings.
You can also use it to access Word, Excel, PowerPoint, and PDF documents. However, it cannot be used to back up office work. Box has 10GB of free storage, but each file can only be 250MB. More storage is available for £4 or $5 a month.
8. Mega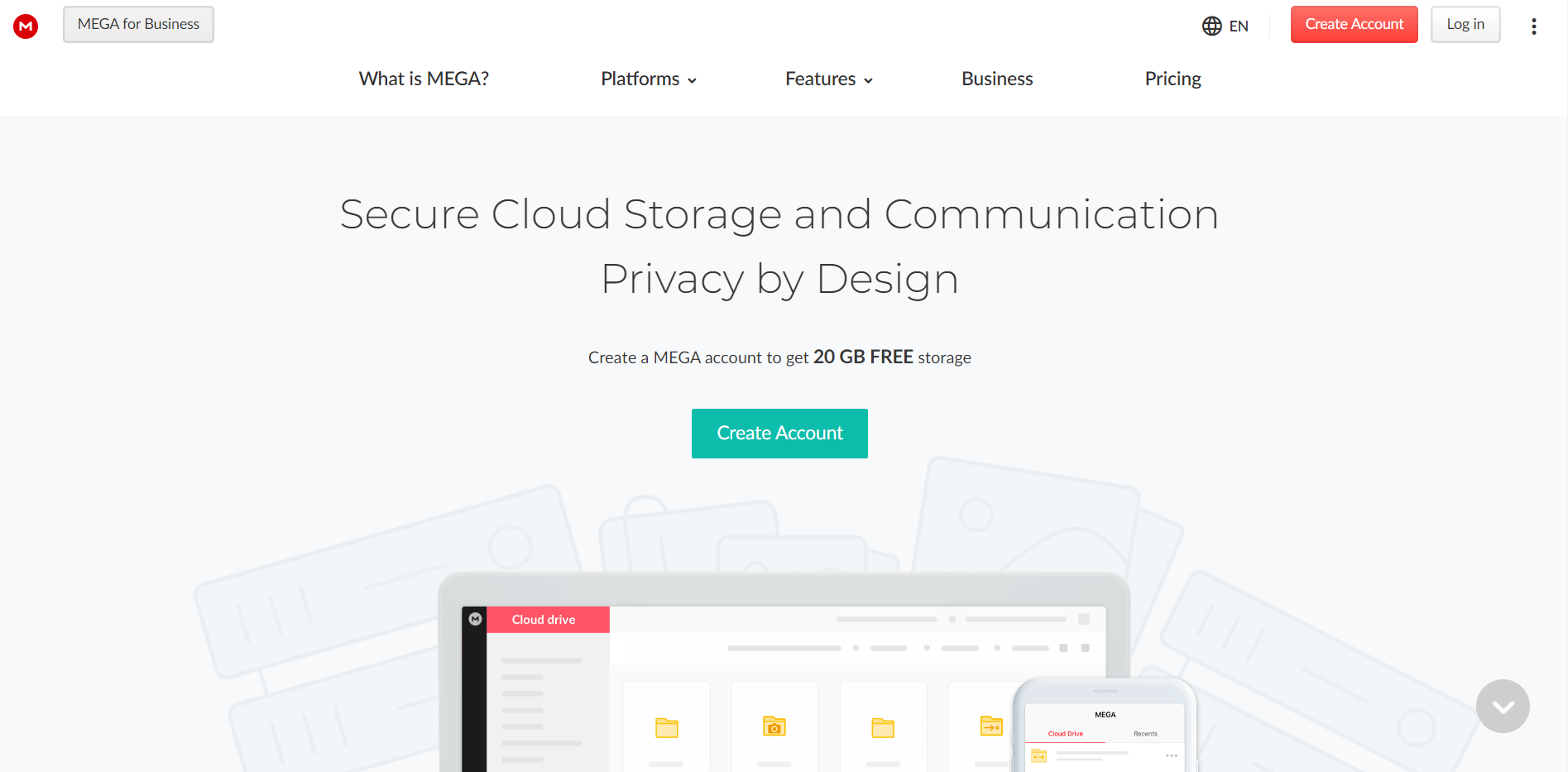 You can effortlessly back up your files using Mega, another cloud storage and file hosting service. Mega is convenient for free users because you get 15 GB of free cloud storage, which is more than most similar services. You can use this cross-platform web application on any device, including Android, iOS, Windows, and macOS.
The capacity will expand to 65 GB of free storage after you use the application on your other devices, such as Android or tablet. The sole requirement is that you visit Mega every three months; otherwise, your desktop membership will be canceled, and you will only get 15 GB.
9. MediaFire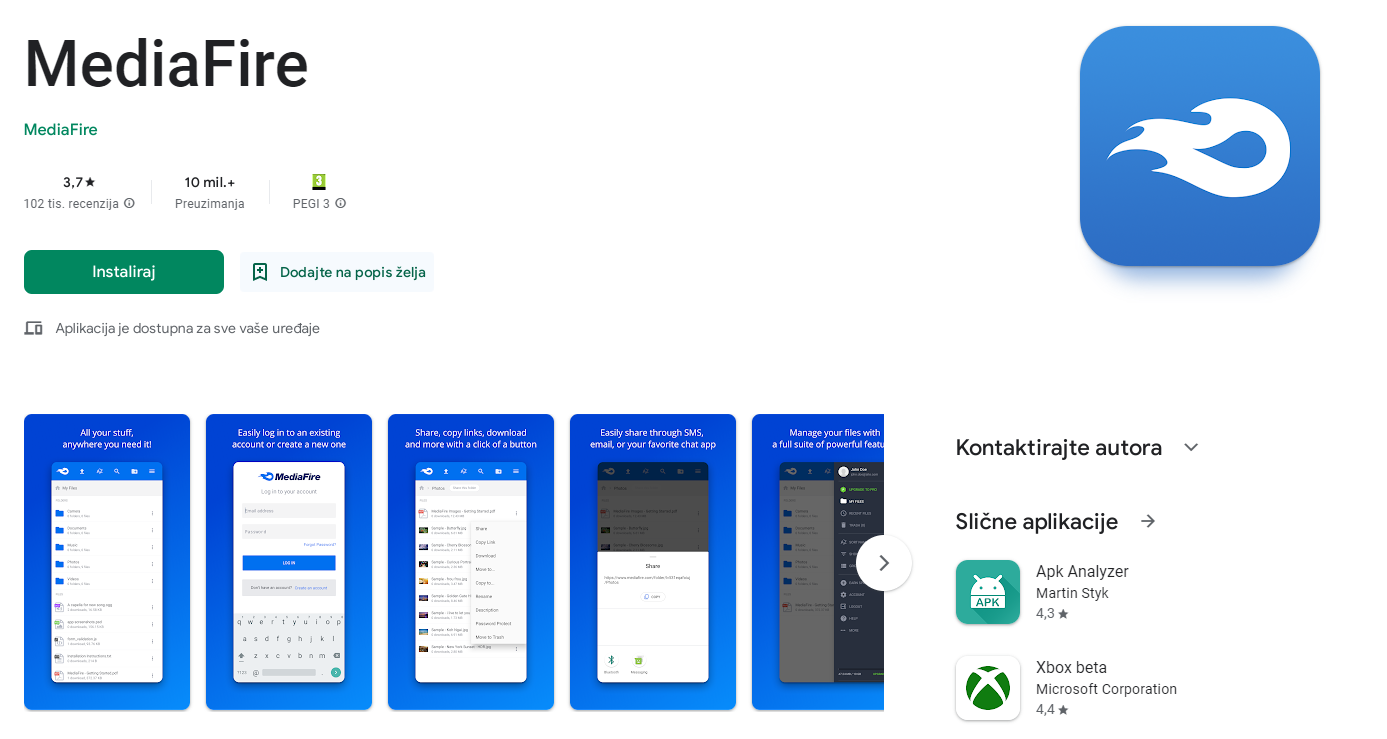 MediaFire is a handy app that enables quick and straightforward direct uploading of documents, music, movies, and photographs. One of its greatest features is that it allows you to snap a screenshot with a PNG format and export it for printing immediately, adding text, arrows, and other elements.
Additionally, using a URL and sharing a file with anyone online is simple. Each user receives 12 GB of free storage, with monthly plans of $4.49 for 1 TB and $49.99 for 100 TB.
Wrapping Up
Please leave a comment if you believe our list of iCloud alternatives for iPhone and other devices is incomplete. You can also share your thoughts on this subject in the comments box.