Following the recent abolition of Google URL Shortener, there are constant attempts to find an adequate replacement for the same purpose. We can't offer you a specific solution, but we will look at some of the best URL shortening options this way.
If you want to promote your posts and products using shorter URLs, pay attention to the particular features of each of the listed options below.
Why Do We Use URL Shorteners
Tools that create a short, unique URL that redirects to a website of your choice are called URL shorteners. The newly created URL contains the website address with a combination of random letters. Why might this be helpful to you? Precisely in situations where you have long URLs, this way, you can fit the number of characters on social networks or applications with the abbreviated procedure.
For example, we can take the social platform Twitter, which automatically shortens shared connections using t.co. Also, one of the benefits is the ability to track analytics and clicks on your sites. The more detailed and robust the analytical data, the higher the price of the service.
Some of the existing URL shorteners also offer the option to customize the shortened URLs to multiple ads or posts on different social networks. Accordingly, we will present you with several options that you can take advantage of.
1. Branded Link Shortener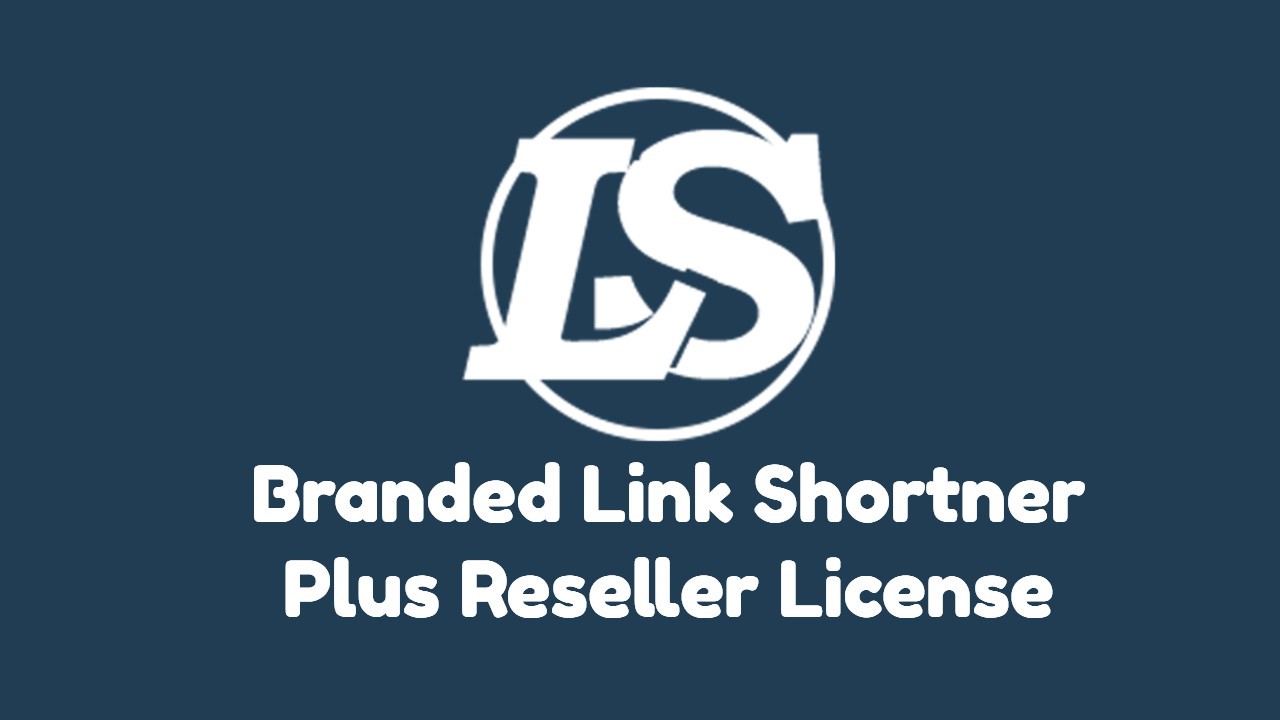 With Branded Link Shortener, make the process of branding and sharing your short links easier while interacting with your users, with the additional possibility of personalizing your links and with memorable pseudonyms.
You can use it on links you place as a Facebook ad, in an email, on any social network or blog. If you opt for this shortener, you get many other features to which you have unlimited access monthly.
2. Ow.ly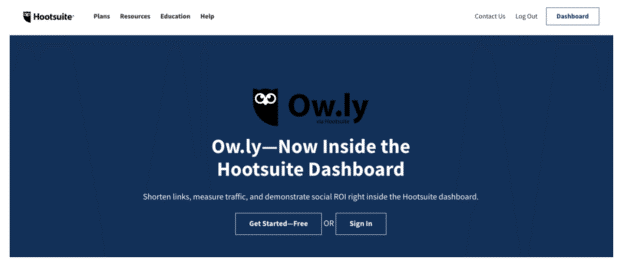 When running social networks, you can access Ow.ly directly from the dashboard if you use Hootsuite as a tool. The advantage of using Ow.ly is in accessing metrics on links along with other social analytics.
This URL shortener is also supported on mobile platforms, and you can use it to view your social ROI. It is integrated directly on the Hootsuite tool platform in both free and premium plans. All you have to do is create an account on this platform and use all its benefits.
3. TinyURL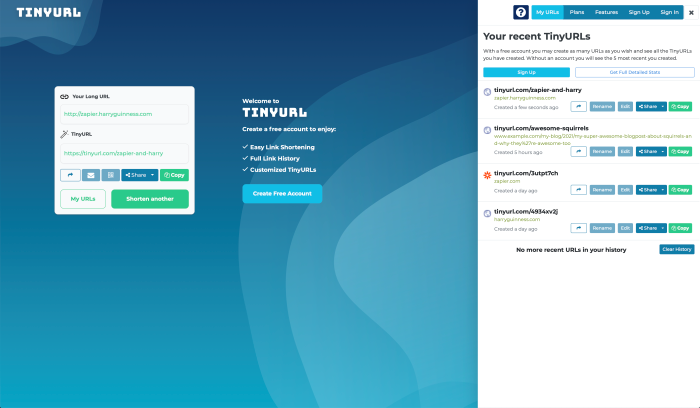 If you want to use URL shorteners anonymously, TinyURL is the best solution for you. This shortening tool is anonymous, with the ability to customize shortened URLs, fast redirection, and many other benefits. Also, it is easy to use by any user.
You do not need a pre-created account to use this tool. You have to open the home page and select the link you want to shorten, and you are good to go. Its only drawback is that it does not offer any data analytics from your site, but you have access to other options if you subscribe to the paid version.
4. Bitly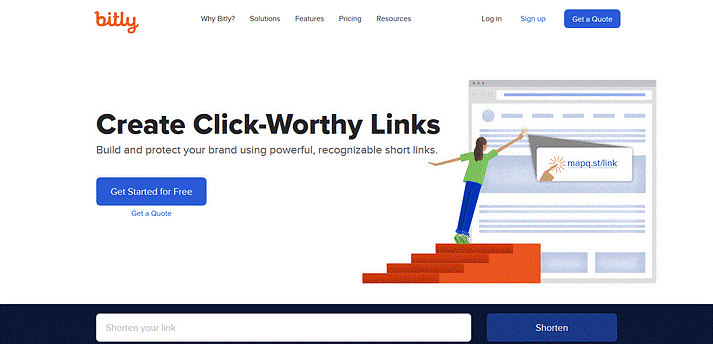 Bitly is considered one of the most popular URL shorteners. Its popularity lies in the number of many advantages that this tool offers. It works on the principle that when you select the link you want to shorten, the truncated links have a "bit.ly" domain.
This partially free tool offers the ability to shorten occasional connections without creating an account. It is also a tool with a large dashboard where you can track over 10 data locations in real-time with its simplicity and ease of use.
Moreover, it offers the ability to customize 50 or more shortened URLs monthly while tracking the click-through rate per link. It is ideal for companies that want to brand links and track statistics for their campaigns and integrates with other applications such as Zapier or TweetDeck.
5. Rebrandly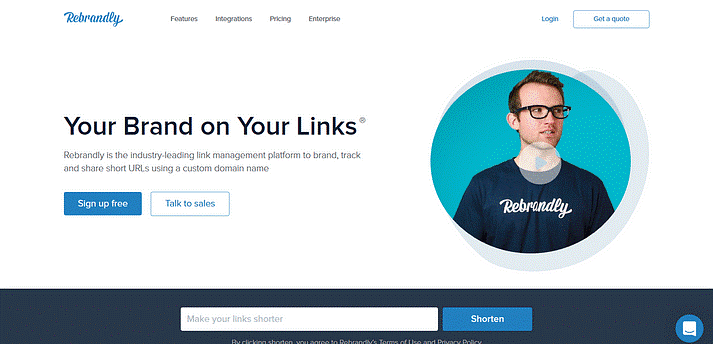 Another on the list of popular and frequently used URL shorteners is Rebrandly. It is used to build short links on various social platforms, for group creation of links, or to create specially separated workspaces. The free plan offers the use of five custom domains that you can customize for your sites.
You can also track the popularity of your links and the data associated with those links. In the free version, you also have a limit of 500 brand links. It would help if you emphasized that Rebrandly works with the ClickMeter tool, whose cooperation enables new short links and mutual sharing. Plus, this powerful connection of the two devices forms a user base that includes major brands such as PayPal and Shopify.
Conclusion
The decision you make when choosing the best URL shortener for you comes down to how much money you are willing to spend and what features you need. From the free to the more expensive versions, the possibilities are endless.
Most shorteners offer very similar options, but you can come up with the best solution for you after detailed research of each of them. Our recommendation is to read the experiences of other users that may be of great importance to you before the selection.