No code app builders help businesses create beautiful apps without coding. You no longer need software developers to build your app. Now, any business can create an app without technical knowledge.
So, even if you're a beginner, your app will look polished and function like a fully developed app. No code app builders are affordable, easy to use, and work on any browser on mobile and desktop.
If you have a brilliant idea for an app and don't know how to make it happen, here is a list of the 6 best no-code app builders that will make your dream a reality.
1. Frontly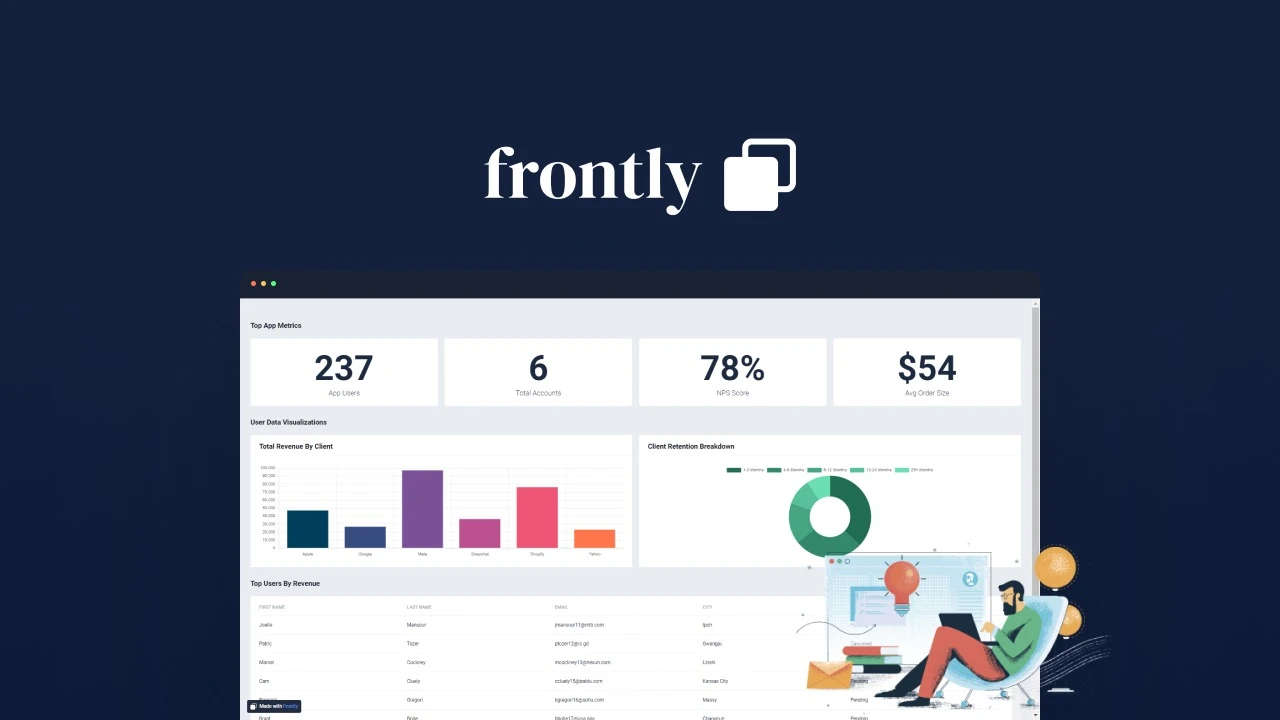 Frontly is a no-code startup app builder that lets you build custom Marketplace SaaS apps with a custom API server, Airtable, or Google Sheets. It has a simple and predictable user interface and works with the backend of your choice and your existing API. Now you can launch amazing apps in just minutes, with no coding.
It lets you visualize data with tables, charts, and graphs, and you can add modules and connect your data in seconds. It offers complete rebranding. You can add your brand logo, color, and custom domain to make the app fit your brand.
If you are struggling to find experienced developers, Frontly is a solution to all your problems. It doesn't require recruiting, training, or salaries. Frontly helps you build complex conditional logic, dynamic state, custom HTTP requests, and more.
It is ideal for web designers, developers, and SaaS and is an alternative to Bubble, Webflow, and AppSheet and integrates with Airtable, Google Maps, and Google Sheets.
2. Stacks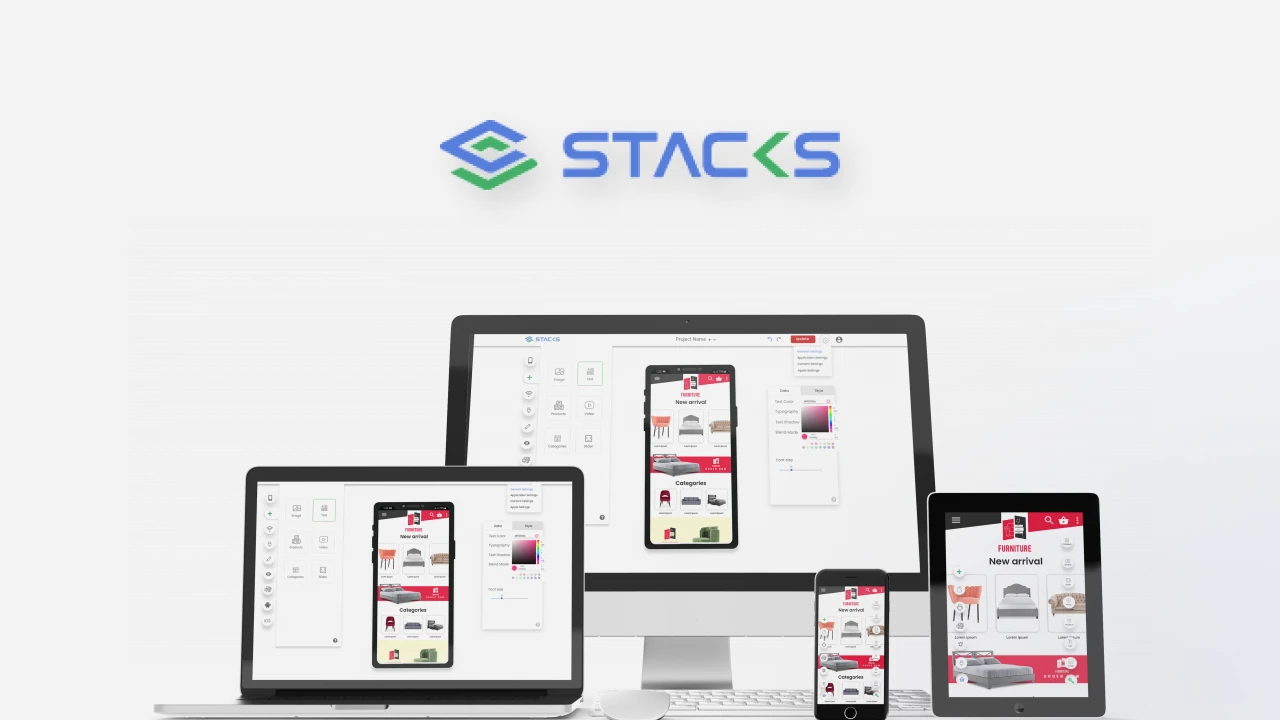 Stacks helps you create apps on iOS and Android without a single line of code in just minutes. This app offers unlimited possibilities, and it is fully customizable.
It simplifies the app creation process and ensures you have a smooth experience. It also has a drag-and-drop builder, so you can choose any design you want or create your own design from scratch.
You can go through all the settings and tabs from one place – the dashboard. Stacks integrates with WordPress so you can make blogs accessible to customers and notify them of your new content.
In addition, Stacks offers all the tools you need. It only takes one click to generate an app and upload it to stores, making it ideal for small businesses, marketing, and web design agencies. It's an alternative to Appy Pie and AppSheet and integrates with WordPress and WooCommerce.
3. Conektto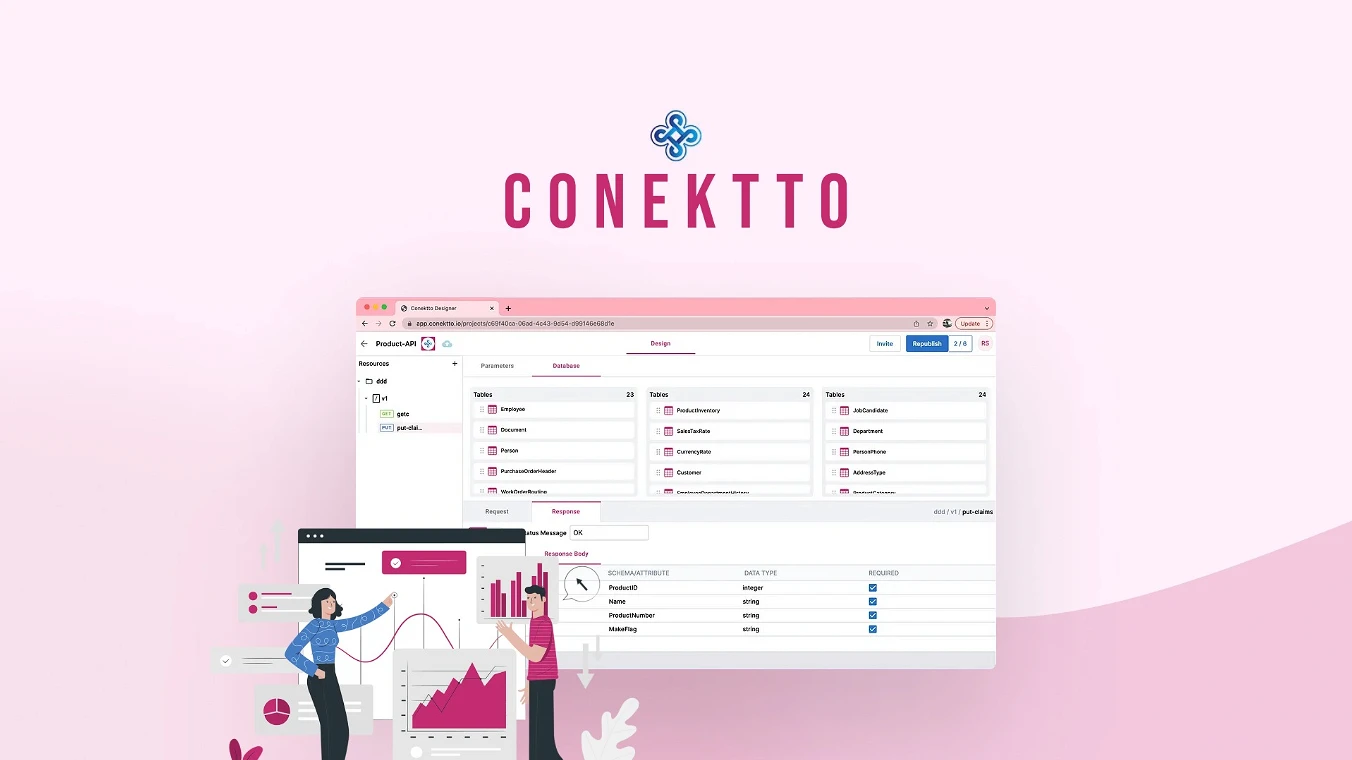 Conektto is an intelligent API SDLC platform that will help anyone design, build, and test API in minutes. It is an AI-powered, low-code platform that helps you build apps faster and cheaper.
Conektto can connect to your database and features a simple drag-and-drop builder. It has a unique RestAPI design and OPenAPI standards. You can import ready auto-generated source code, view test results, visualize your API design, and stimulate API at design time.
Finally, Conektto features auto-generated test data and auto-generated Mocks for API. It is ideal for product managers and developers and is an alternative to Zapier, Apify, and AppSheet. This platform will speed up the process and make creating innovative APIs easy.
4. Mobiroller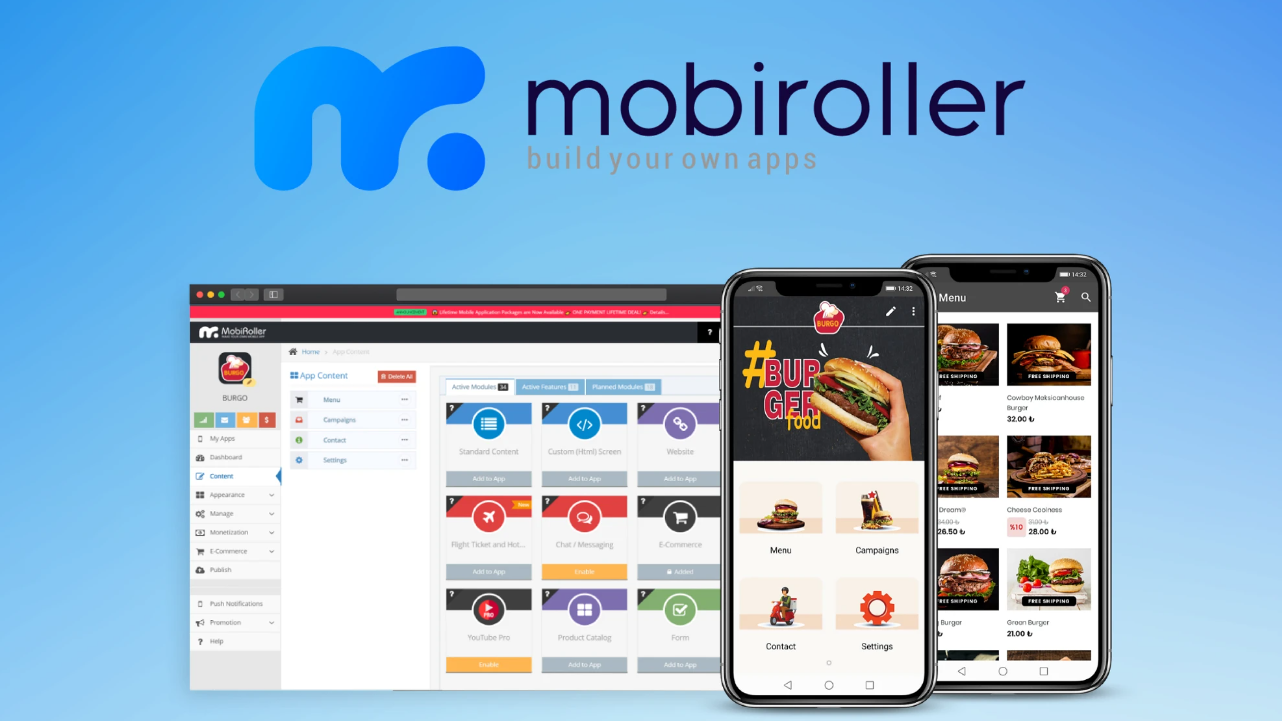 Mobiroller helps you create code-free mobile apps for eCommerce and more. Learning how to code can be time-consuming and costly. But with Mobiroller, you can make beautiful apps with ease. You can earn money by adding ads, creating subscription revenue models, and designing eCommerce stores. Also, you can create paid screens where users can see special screens by paying a subscription fee.
Mobiroller lets you create and customize all kinds of apps and publish them on the Apple App Store, Google Play store, and Huawei App Gallery. It features a drag-and-drop filter that makes it easy for you to create apps and lets you add over 40 advanced features.
You can integrate Mobiroller with your existing apps and workflow products such as AdMob, GooglePlay, Twitter, PayPal, YouTube, and more. It features product, order, and stock management, lets you choose from different payment methods, and offers advanced shipping settings.
It is ideal for small businesses, eCommerce, and SaaS and is an alternative to Appy Pie and Shoutem. Plus, it integrates with Google, eCommerce, Shopify, YouTube, and Sendbird.
5. No Code MBA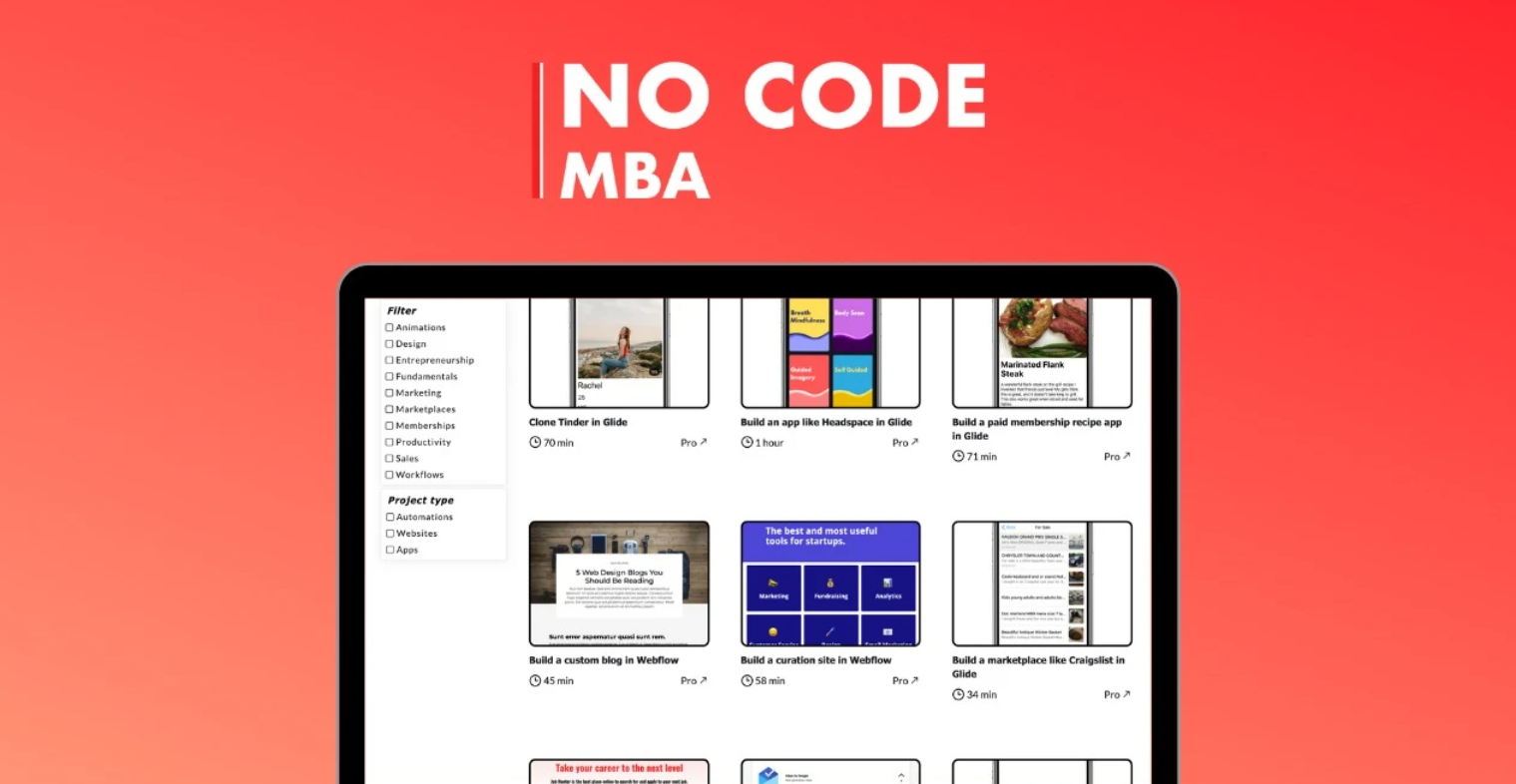 Not knowing how to code makes it hard for you to build websites and apps. No Code MBA teaches you how to build websites, apps, and automation without coding.
You can learn by building projects like Tinder, Headspace, and Zillow through step-by-step video tutorials. This way, you will be learning and sharing your projects at the same time.
No Code MBA helps you gain the necessary skills to build an online app or business on your own. It's community is friendly, answers all your questions, and gives support when needed. It is ideal for solopreneurs, content creators, and entrepreneur-curious.
6. Moxly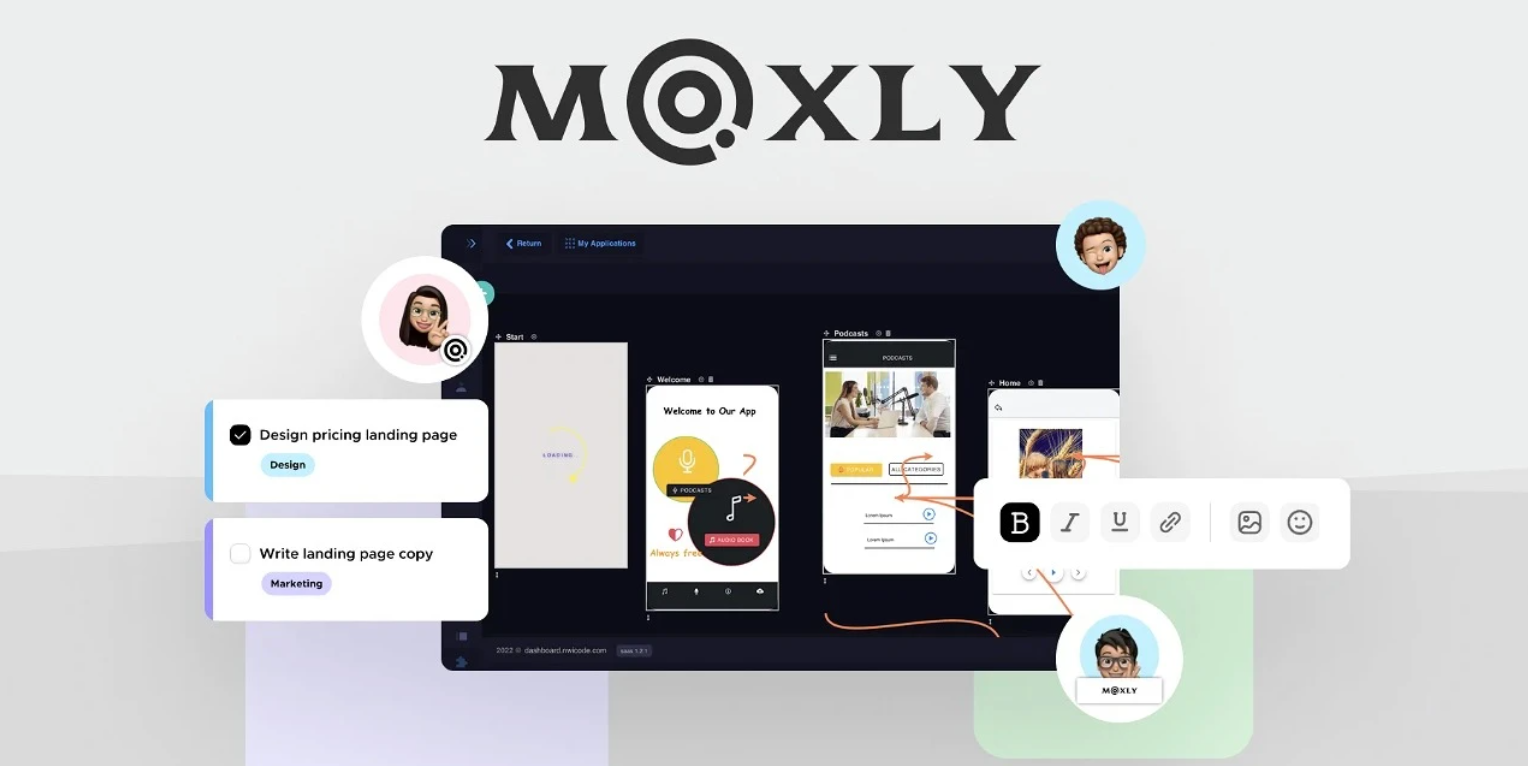 Moxly is a powerful mobile app development platform. It helps you meet demands for mobile and empowers teams to build with familiar tools.
It acts as an add-on to the Ionic framework and lets you update your content in real-time without having to publish it to Google Play and Appstore. Plus, it automatically adds interactions and database configuration without any need for coding.
Moxly has a modern interface, makes organization easy, and offers a seamless user experience. It also comes with built-in AI features and a voice assistant, which lets you integrate a highly customized voice interface into your app.
It is cloud-based and lets you build, deploy, and manage all your apps while offering cloud tools and services for all types of apps. Moreover, Moxly has powerful integrations, custom widgets, and multi-language options. It is ideal for small businesses, developers, and web design agencies.
It is an alternative to Appy Pie, Adalo, and Biznessapps and integrates with Adobe Illustrator, AdMob, Airtable, Google Firebase, and Figma.
Final Words
App creation needs to be intuitive, fast, functional, and efficient. If you want to make a successful app, this list of must-have no code app builders can take your business to new heights.
Frontly stands out with its simple user interface, tables, charts, graphs, and modules. It is fully customizable, features powerful integrations, and works with your existing API.