Without writing a single line of code, you can turn your WordPress site into an online learning platform like Udemy by using an LMS plugin. From your dashboard, these plugins allow you to create, manage, and sell online courses.
We've compared the best WordPress LMS plugins on the market in this article. But first, let's define a learning management system (LMS) and what are its advantages.
What Is LMS, Who Uses It, and Why It Helps
The term LMS refers to a learning management system. A learning management system is a digital learning environment that organizes and tracks all of a company's training initiatives. It also keeps track of user information such as their user profile, job functions, and preferences to provide individualized service.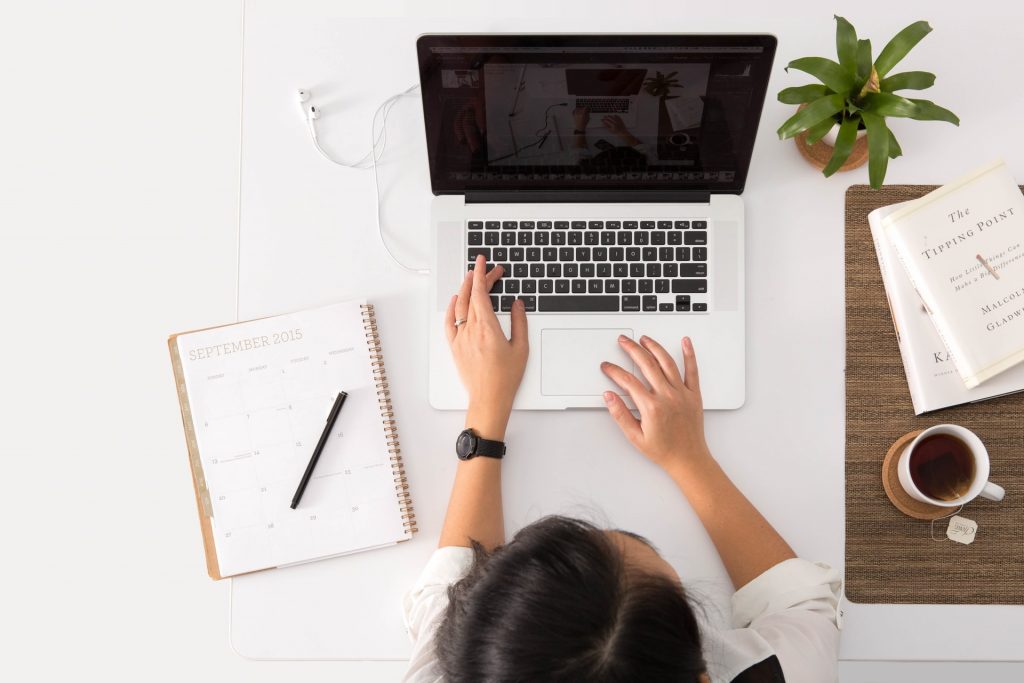 Furthermore, HR teams and training and development specialists use LMS environments to manage all types of eLearning courses and track completion and results, while keeping track of their student's progress. In addition, individual learners can keep track of their abilities and competencies and enhance or add to them.
Using WordPress LMS plugins has numerous advantages. Here are a few that you should be aware of:
Create Multimedia Content Courses Quick and Easy – All LMS plugins have a course builder. It enables you to construct courses with a variety of modules and information quickly
Sell Memberships, Subscriptions, and Bundles – Unlike a hosted platform, which only allows you to offer courses, LMS plugins will enable you to monetize in various ways. To collect recurring payments, you can sell a subscription
Progress Tracking – Built-in statistics and reports are also available with LMS plugins. These allow you to keep track of your student's progress and see how they learn
No Fees for Platform – You won't have to pay a platform fee or give over half of your revenues to a business
1. LearnDash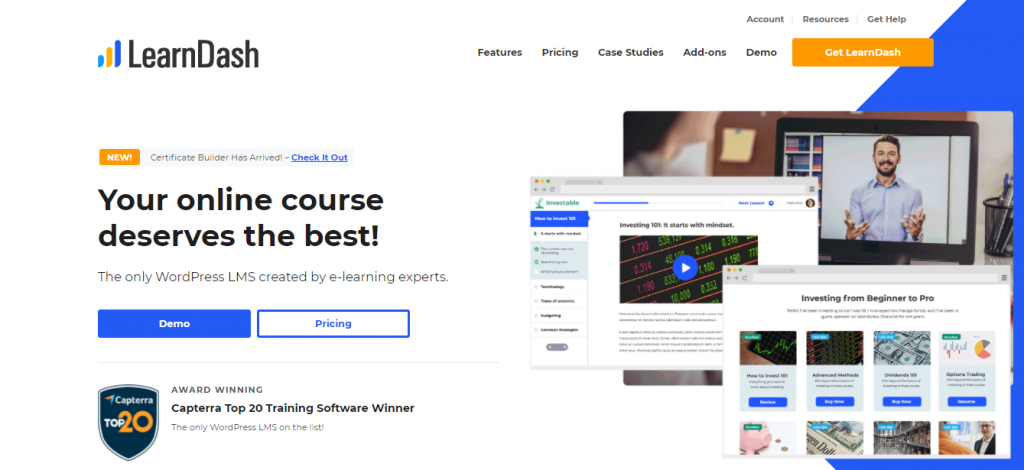 LearnDash is the most popular WordPress LMS plugin. It's well-liked for a reason. This plugin offers the most flexibility when it comes to creating online courses.
Moreover, LearnDash is a WordPress plugin that gives you everything you need to create various courses, training programs, coaching, and more. You can let your students earn points as they finish studies to unlock new ones, thus engaging in your online courses. Also, you can provide front-end user profiles so that members can keep track of their progress.
Features:
Unlimited courses and users
Protection for your content
Many templates
Add-ons
Advance quizzing
2. LearnPress – WordPress LMS plugin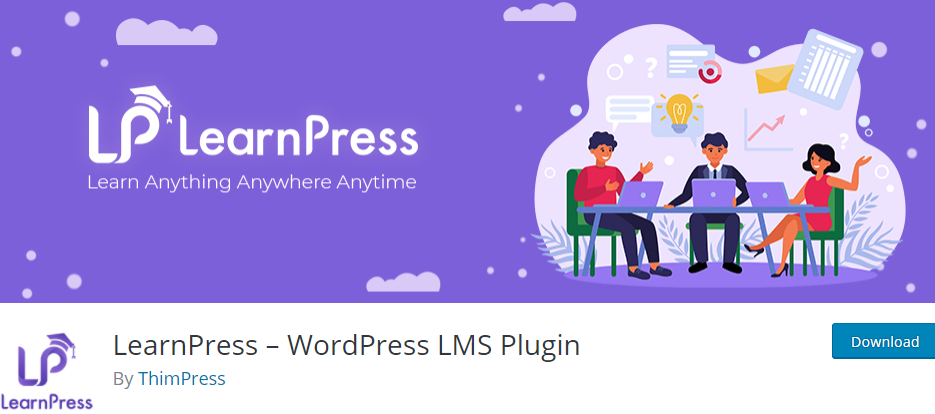 LearnPress – WordPress LMS plugin is a free WordPress LMS plugin that includes all of the essential features you'll ever need. Unlike most other LMS plugins on our list, LearnPress – WordPress LMS plugin consists of a setup process that makes onboarding simple for users of all levels.
Furthermore, you'll find it simple to develop courses and export or import courses from other websites that utilize LearnPress – WordPress LMS plugin, thanks to its attractive interface. The essential plugin is designed to be lightweight, but powerful extensions can be added to make it more powerful. In addition, it has features such as material pouring, quizzes, grading, and much more.
Features:
Create quizzes and multimedia content for your courses
You can add as many instructors as you want and create as many courses as you want
Payments can be made online or offline using PayPal
Numerous paid addons available for enhancing functions and capabilities.
3. WP Courseware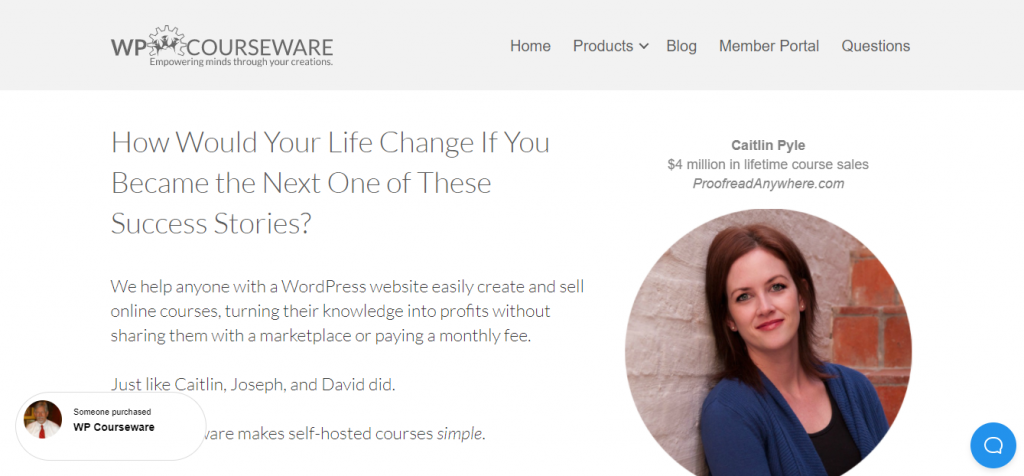 WP Courseware is another WordPress LMS plugin, as the name suggests. It's a newer plugin on the market, but it's already being used by some of the world's top universities. Moreover, WP Courseware is easy to use, sleek, and well-designed.
The online demonstration is one of the most in-depth available, and it covers all you need to know about utilizing the LMS.
Features:
Course creator with drag-and-drop functionality
Content leaking and course requirements
Built-in grades and certificates
Additional features are available as addons
WP Courseware is a clever, user-friendly WordPress learning management system, with the majority of the essential tools you'll need. The cheapest option also includes the majority of what you'll need.
4. MemberPress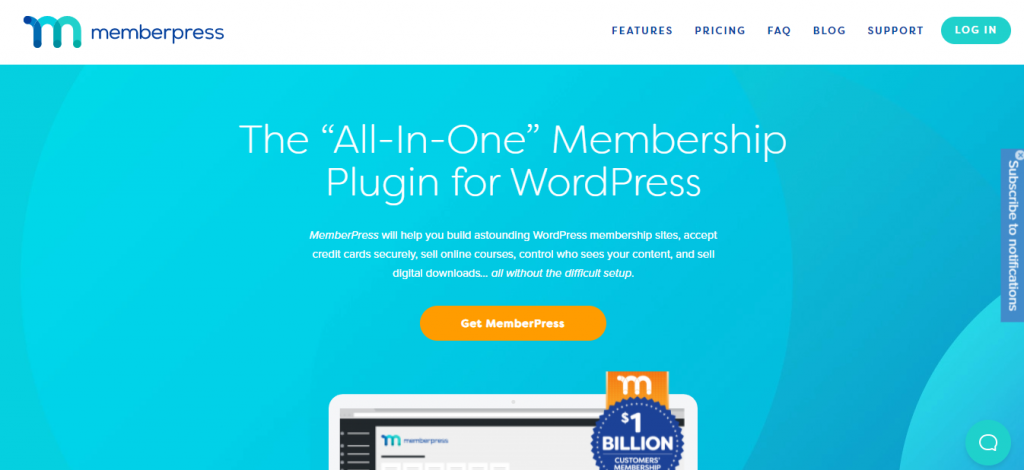 MemberPress is a well-known WordPress LMS plugin with a solid track record. It's a full-featured learning management system that includes everything you'll need to create courses, add quizzes and assignments, and then sell them.
The plugin provides a user-friendly interface that makes creating courses a breeze. Classroom Mode, a new user experience, allows you to see the course from a student's perspective. It's a clever tool that can ensure your courses provide the learning experience you desire.
Features:
Learning with a lot of features
System of Management
Course creator with drag-and-drop functionality
Dripping content, user control, and multi-tier support
Other WordPress plugins can be integrated easily
5. LifterLMS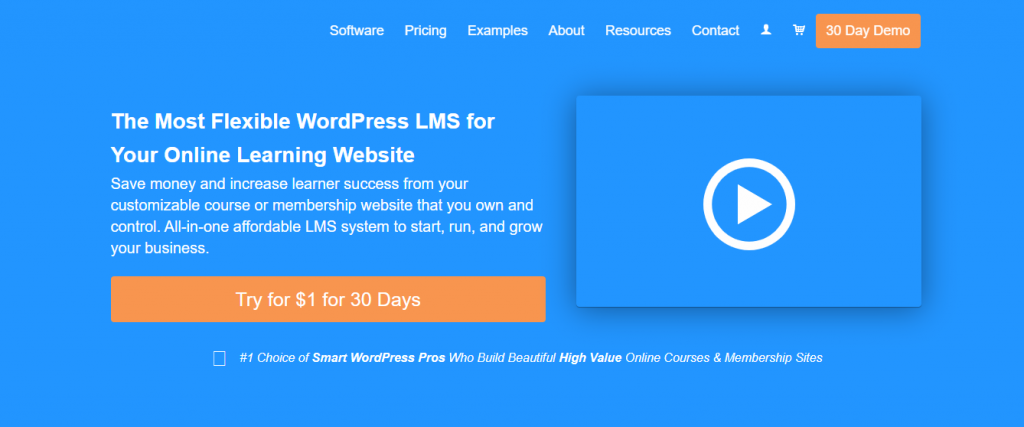 LifterLMS is a popular learning management system plugin that includes several useful tools and features. This plugin is best suited for WordPress users that are advanced and experienced.
For creating courses with simple lectures, the LifterLMS base plugin is more than adequate. However, to create more challenging courses, you'll need access to addons. Also, you have to separately purchase additional features such as assignments, quizzes, etc.
LifterLMS is ideal for anyone who wishes to build and sell online membership courses on their website.
Features:
Multi-tier course support is available
Dripping content tools
Reporting capabilities are extensive
It's simple to set up and utilize
Built-in eCommerce
6. Sensei
Sensei was created by the same individuals who made WooCommerce and has a lot of similarities. Because it's a WooCommerce extension, it works similarly to creating a store. If you've ever built a WooCommerce store and managed products, you'll be familiar with how to organize courses in Sensei LMS.
Furthermore, it's simple to set up and use, but it's not the most advanced option available. The plugins also includes editors for courses, lessons, and questions. The standard edition of the editor includes Divi Builder, allowing you to add any Divi Layout to the course pages.
Features:
Creating questions, lessons, and courses
Course creation and execution that is intuitive
Includes quizzes, assignments, and grading
Integration with WooCommerce
Blocks in Gutenberg
7. Namaste!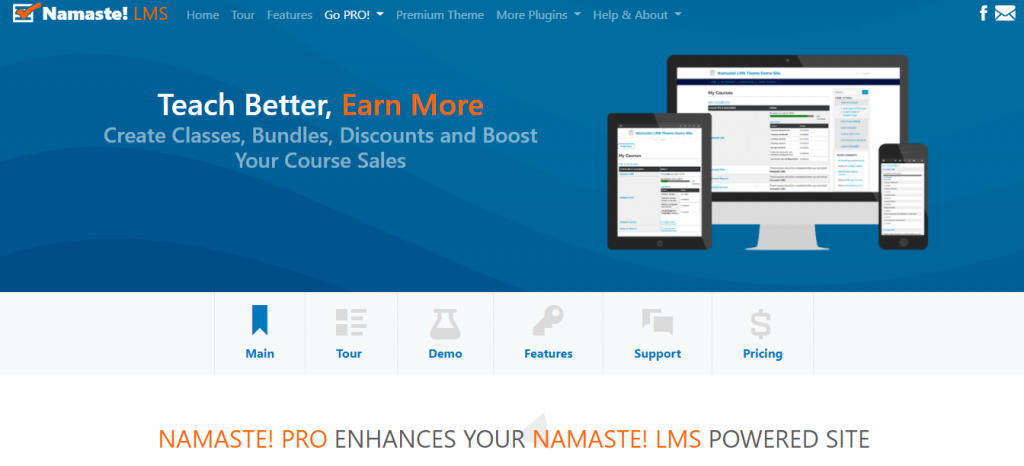 Namaste! is a WordPress-based LMS website solution. It can accommodate an infinite number of courses, lessons, assignments, students, and other features. Based on assignment completion, test results, or manual admin permission, you can define the various course and lesson access and completion rules.
Namaste! LMS allows you to create an endless number of courses, lessons, assignments, and other items and have an unlimited number of students. You may set up a lot of rules for how the course and classes are accessed. The rules should be based on completing the assignment, the test results, or the administrator's approval. It also has a lot of options for managing roles.
Features:
Badges and rewards can be used to make your online courses more gamified
It includes a variety of connectors that allow you to provide your students a more immersive experience
Your course content and assets are automatically protected
It is one of the most cost-effective WordPress LMS plugins available
Conclusion
When it comes to LMS plugins for WordPress, as you've undoubtedly observed, there are a lot of possibilities. While most of them are excellent at achieving the core objectives, some are more polished, while some are more inexpensive. We advise you to check them all out and see the best fit for you and your needs.