Do you want to make money online? There are numerous ways to do it: affiliate marketing, dropshipping, blogging. The best method this 2022, though, is through generating leads and flipping them online for a profit.
And that's exactly what the Modern Millionaires course teaches you. Let's find out how.
How Lead Flipping Works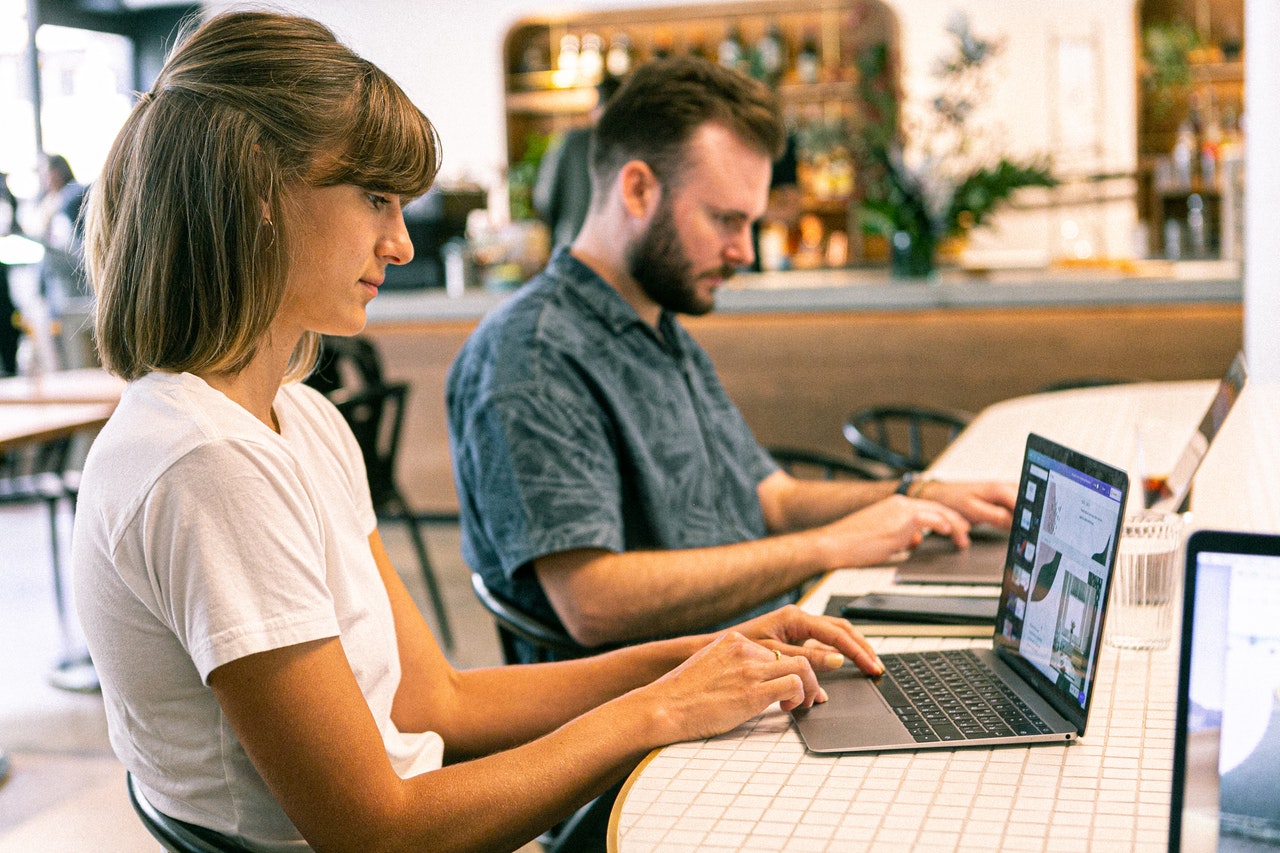 As a business owner, you know that marketing is crucial to your success. You can have the best product or service in the world, but if no one knows about it, you won't be able to make any sales. The same principle applies to local businesses.
Here's how Modern Millionaires' lead flipping system works:
Step 1. You use your skills to get potential customers to your website or landing page. You can write good content, post on social media, use SEO, or pay for ads.
Step 2. Convert the visitors into leads by convincing them to leave their contact details. You can do this using good sales copy and conversion tactics such as those found in The Modern Millionaires program.
Step 3. The leads are captured by contact forms where they can leave their name, phone number, and some other details like the exact product or service they are looking for.
Step 4. You forward these details to actual businesses and leave the rest on their sales teams. And that's it. The users get the service they were looking for. The businesses get the clients. And you get the commission.
What Comes With the Modern Millionaires Course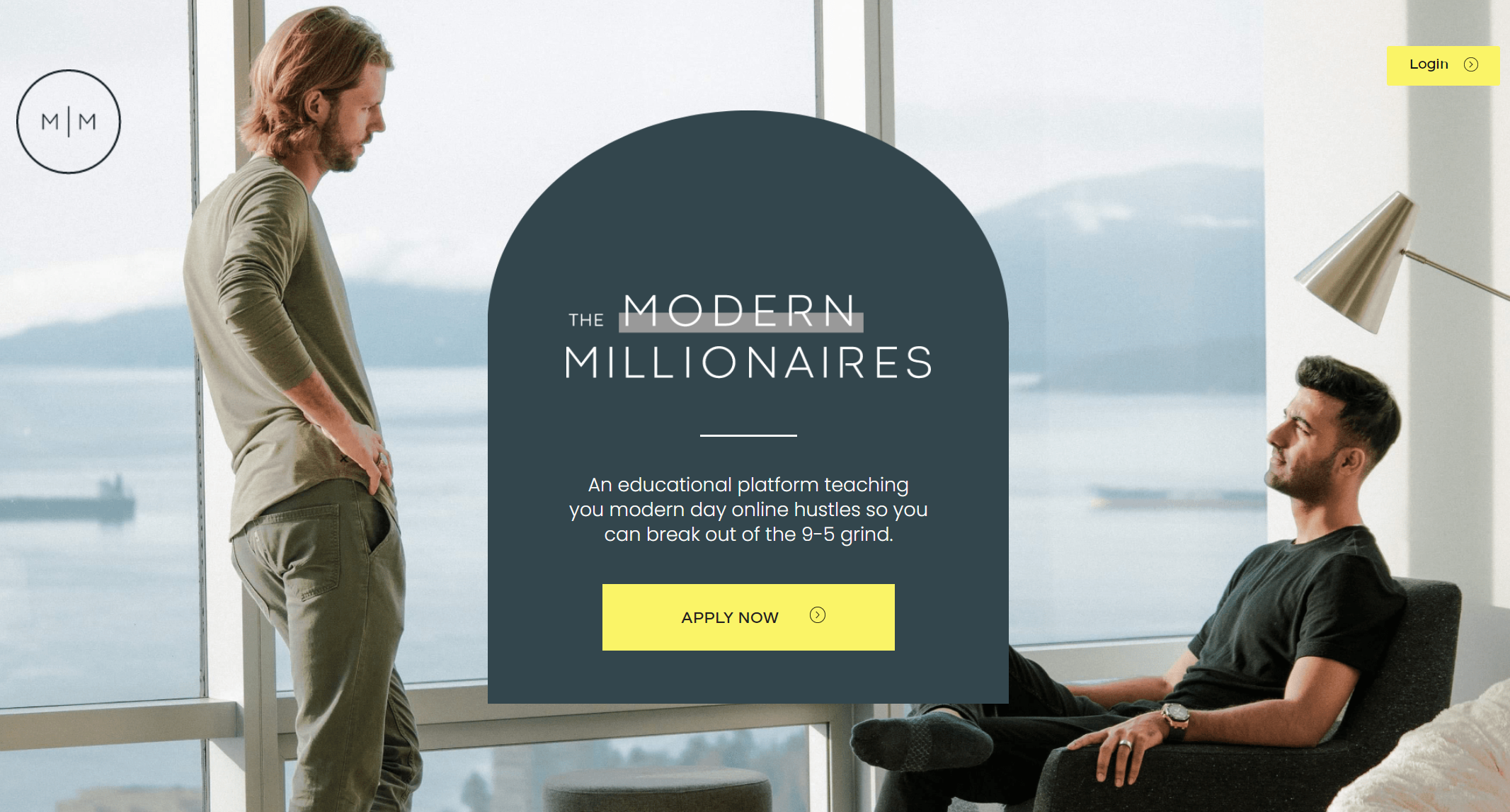 So, in a nutshell, the Modern Millionaires course covers everything you need to know about starting and running your own lead flipping company. This training contains the strategies its founders (Abdul & Chance) used to grow their firms from scratch and helps you learn exactly how they did it.
It comes with tips and tools they use every day at their businesses, including:
Step by step video lessons on how to use Google and Facebook Ads.
How to create a lead generation system for your niche.
How to find businesses that are looking for leads in your niche.
How to set up a lead flipping business that can generate you +$100 a day easily and even more if you put more hours into it.
How to create a website and start driving traffic right away so that you can start getting leads immediately without having to wait for days or weeks for your Adwords campaigns to run.
It is a complete case study of a lead flipping company from the ground up, so you know exactly what it takes to do this business successfully from scratch and turn it into a real profit-making venture in the shortest time possible with the least amount of risk involved.
A checklist of things that you need to do daily, weekly, and monthly so that you can keep track of your progress and make sure that this growing business does not get out of hand and become too big for you to handle by yourself.
The Good About Modern Millionaires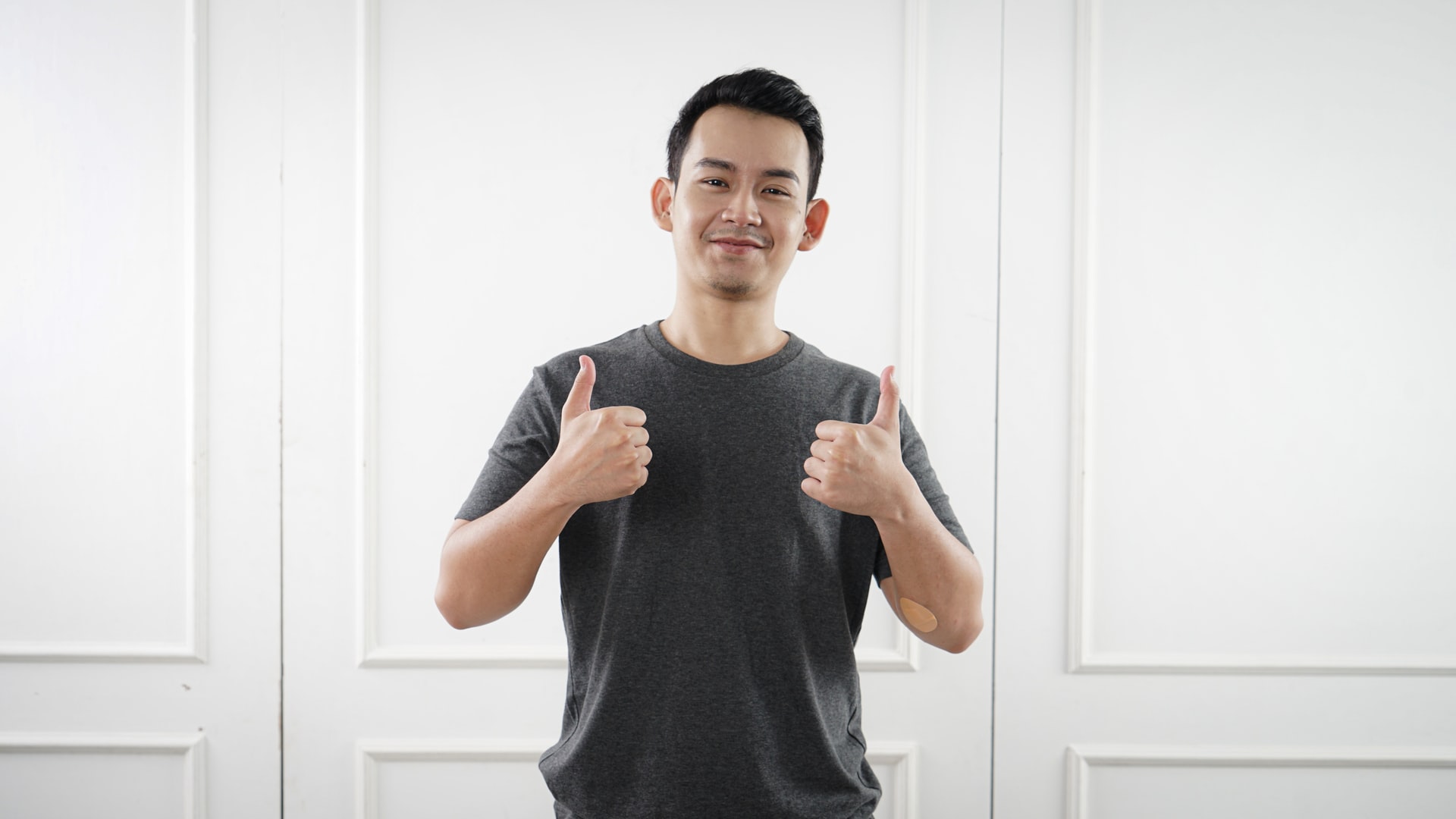 1. Easy-to-Start Business Model
All you need to start with Modern Millionaires' lead-flipping system is a phone or PC connected to the internet. You can be in your local library, in a restaurant, coffee shop, or even on the beach enjoying your holiday and still make money online.
That is one great thing about building your lead-flipping agency; you work when you want. You decide what hours to work and how much to earn.
2. Professional Instructors
The guys behind Modern Millionaires are real people. They are not random guys who put up a website and call themselves gurus or "experts."
They are entrepreneurs like you who went through the same struggles that you're going through, who have had their fair share of failures and successes. And they have earned the right to share what they know with others because, well, they have been in the trenches and have proven themselves worthy.
3. Valuable Private Community
There's nothing more exciting than being around people who have done what you want to do. People with stories to tell and advice to share. People who enjoy the journey as much as the destination. People who have followed the same path you are on yet somehow manage to make it look easy.
And that's exactly what you'll find inside the Modern Millionaires' private FB community. This community comprises hundreds of like-minded entrepreneurs who are all holding each other accountable on their journey to financial freedom.
What Are the Drawbacks of the Modern Millionaires Training
The main drawback of the Modern Millionaires course is that it can be difficult to be successful at it right away. You may think that this kind of business model would be easy and that anyone could do it, but in reality, it takes a lot of work. If you aren't ready for this, this might not be a good option.
Some people will try this method out but won't be willing to do what they need to do to succeed. If you aren't ready to invest your time and efforts into something like this, then Modern Millionaires isn't for you.
How Does Modern Millionaires Compare to Other Lead-Flipping Courses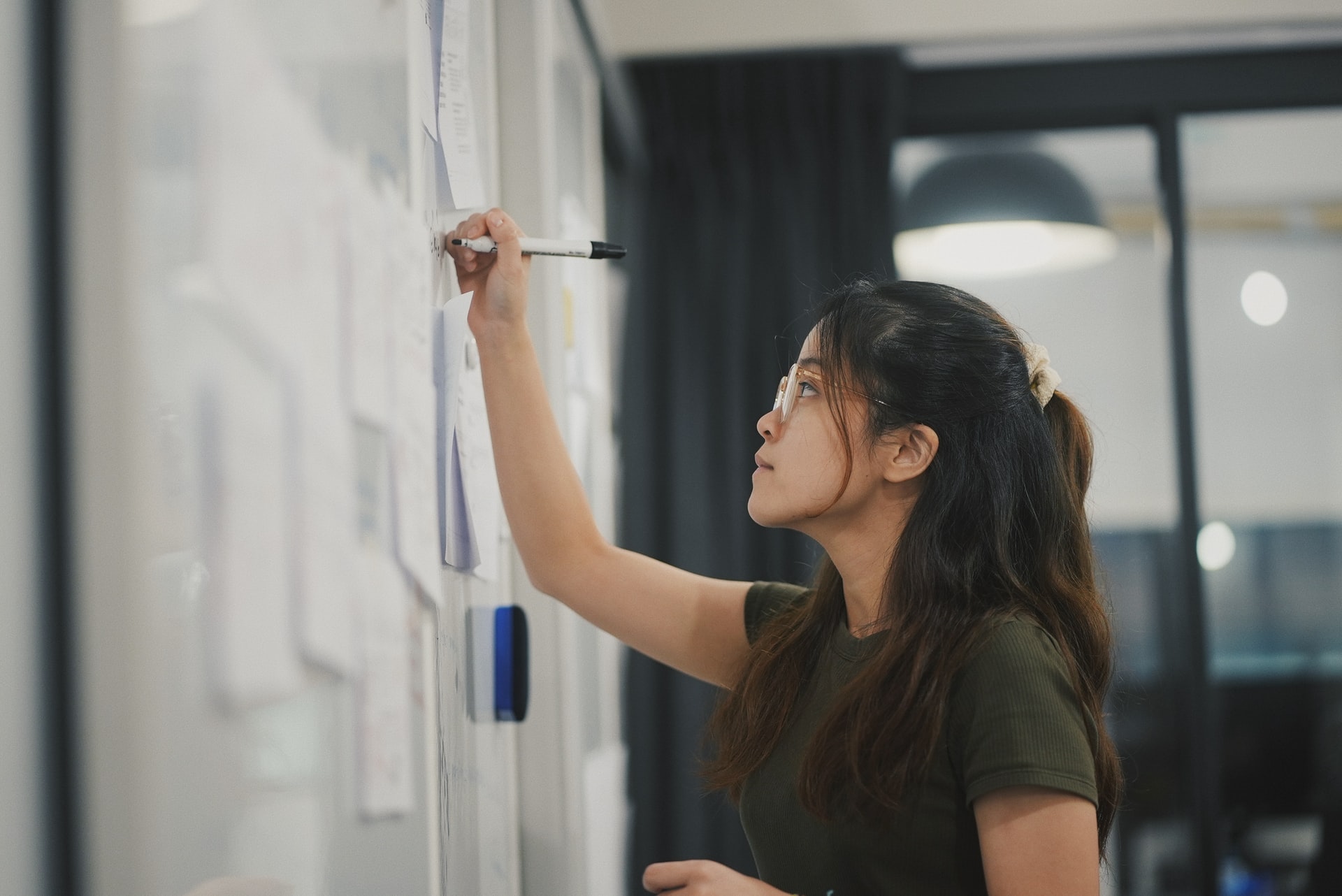 The Modern Millionaire's system is very detailed and gives you step-by-step instructions on setting up your lead generation system. So far, I haven't been able to find this amount of information in any other lead-flipping training program or course.
Their method is backed up by two expert marketers with over a decade of experience in this industry -which means that you get to learn the techniques and strategies that have been proven to work in today's marketplace.
In addition to the training program, you will receive a good amount of bonus content. You get access to some of the best lead generation webinars I've ever seen and a community packed with useful information and awesome like-minded entrepreneurs.
You also get access to live Q&As and workshops where you can personally interview other Modern Millionaires' students or your instructors and take notes as they share their experiences from actually going through the course, finding a niche, setting up ads, and doing so keyword research for getting targeted traffic, etc. It's really interesting to hear about their experiences and insights!
In short, if you have a knack for building relationships, enjoy talking to people, and know how to pick up the phone – then lead flipping can earn you huge money. And Modern Millionaires is the training you need to make it happen.