The Internet is based on connections. It is all about creating a bridge between pages, content, resources, or data. Links are how those connections are made. Via links, visitors go from one page to another, digging deeper, discovering and searching for new pieces of content they are interested in.
There are three basic types of links: internal, external, and backlinks. Internal links serve as a way to jump from one page to another within the same website. Their purpose is to connect site users with relevant content on your site.
External links are used to link one of your pages to someone else's page, while backlinks are links that will take the user from someone else's page directly to your page.
Exit Confirmation Popup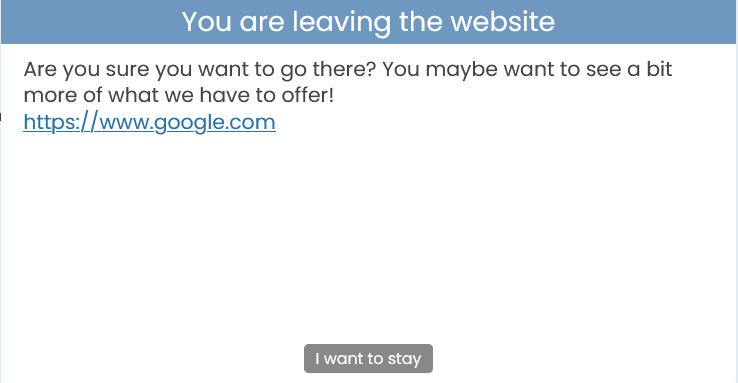 Let's focus on external links for a minute. Whenever a visitor is browsing your website, he might be tempted to click on a third-party link and leave the page he is currently visiting.
But what if they typed a post on a website generated by users, such as a forum, social media website, or a blog, and forgot to click send or save their work? Or if the external link he just clicked on is not quite safe and leads them to an unknown, potentially malicious site? You might want to warn the visitors about those issues, right?
There has never been an easier way to create a useful popup that will alert your site's visitors that they are about to leave your website's safe space. Let's take a closer look at Exit Confirmation, a convenient feature quickly adjustable within the WP Links plugin.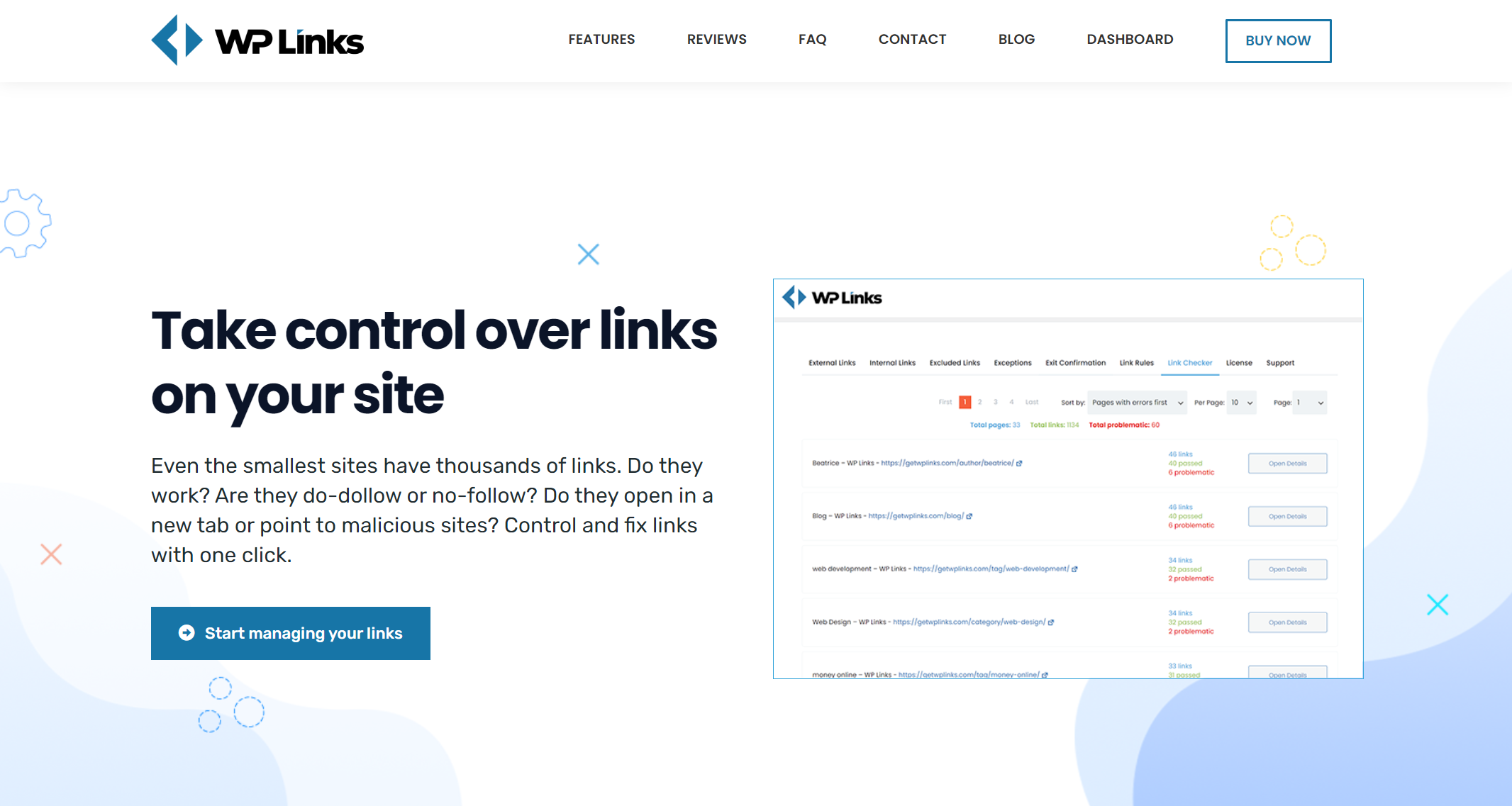 Exit Confirmation is not one of those annoying dialogs that will disturb the visitor while watching a video or reading an article on your website, opening a new window without his consent, and agitating his browsing experience.
This effective, in-browser popup will warn the user at the moment when he is about to exit the website anyway after clicking a third-party link leading to some other site. Apart from being an additional safety precaution for unknown or potentially malicious sites, it might make the visitor reconsider his departure and persuade him to stay on your website a little longer.
Within the WP Links admin interface, you can adjust and customize every aspect of the popup essentially according to your preferences, including its color, title, background, transparent overlay, message wording, font, and even the exact window dimensions.
The confirmation button the user will click on is also completely adjustable, from color to button text and size measurements. You can enable it only for the exact links you want and create a list of links for which the Exit Confirmation dialog will appear.
The Exit Confirmation feature and the complete WP Links plugin are compatible with all themes and plugins and will not slow down your site in any way possible. Its user-friendly, simple admin interface requires no prior coding knowledge and will not change a thing in your website's code.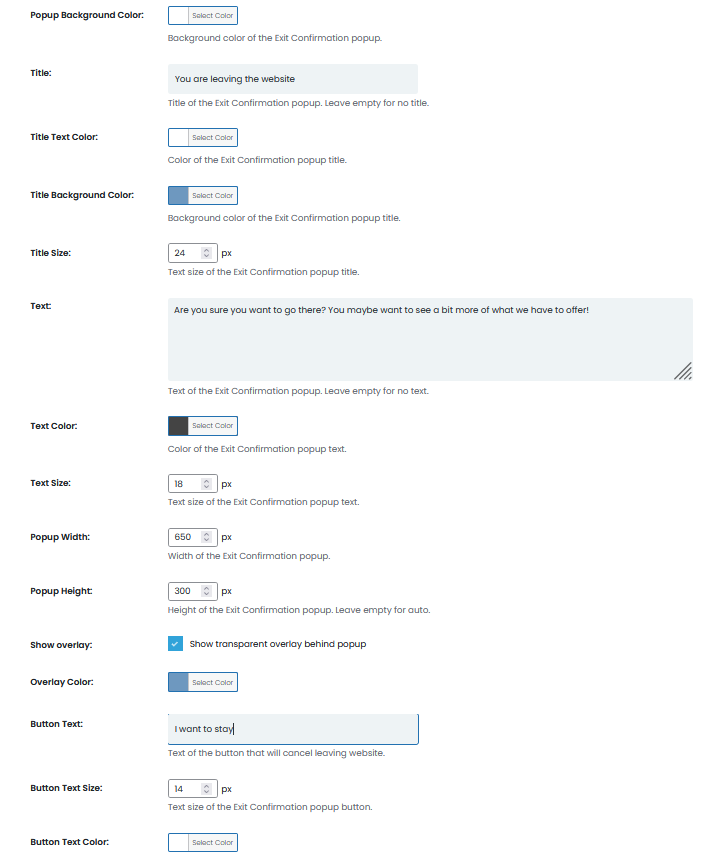 Moreover, WP Links or any of its features will not make any permanent changes to your site, such as modifying files or any content, and you can easily move licenses between sites.
When you log into the WP Links Dashboard, all the sites currently using your licenses will be visible. The license returns to your licensing pool once you deactivate WP Links on one website to activate it again on another.
Conclusion
Suppose the Exit Confirmation popup persuades even one-third of your visitors to keep browsing your website a little longer. In that case, it might significantly improve your site's SEO and traffic.
With the WP Links plugin and its adjustable styling options, you can create an Exit Confirmation popup in just a few simple steps. If you get stuck or have a question, the plugin includes a chatbox where you can send an inquiry directly to the team of developers who worked on the plugin.
Unlike other kinds of popups that will do nothing but annoy your visitors, the Exit Confirmation popup is a convenient way to redirect the traffic back to your website or warn the users that they might be leaving your website's safe online space.