In today's fast-paced routines, streaming is something that really teleports us to a different world. Are you too looking for a couch-comfy viewing experience on your phones or smart TVs and scratching something to escape the worldly reality?
Look no further! Here are our top picks of streaming apps for this year. Find everything from their nail-biting hot hits to pricing plans and availability.
1. Netflix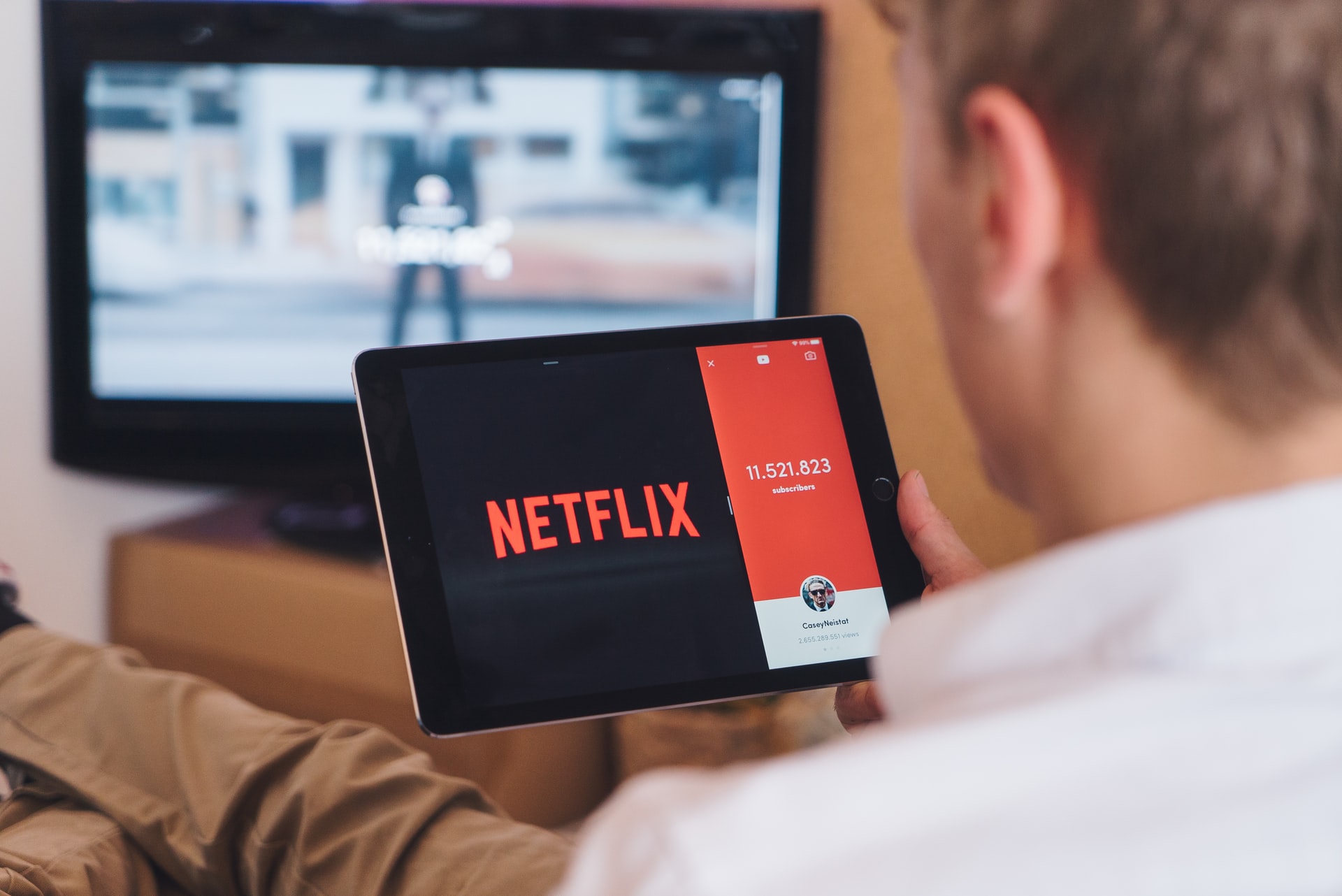 Spot on, Netflix is the best streaming app with around 221 million subscribers in 2022. It has originals, critically acclaimed titles like Money Heist and Stranger Things, to classic bestsellers, Friends and Big Bang Theory. On a mobile package starting from $9.99 per month, Netflix gives unlimited streaming hours for movie documentaries to standup comedies.
What we like best about Netflix is its fluid user experience. With features like downloads, users can binge-watch and catch up on their favorite streams on the go. It has high-end streaming apps for multiple platforms including Android, iOS, web browsers, smart TVs, and Xbox.
While different pricing plans for different video qualities is definitely a catch to look at, Netflix still steals with its originals, close to accurate recommendations, and dedicated libraries for different locations, especially for USA and UK audience. But Netflix is up for big changes. You'll potentially only share your account with family and that too with ads!
2. Disney Plus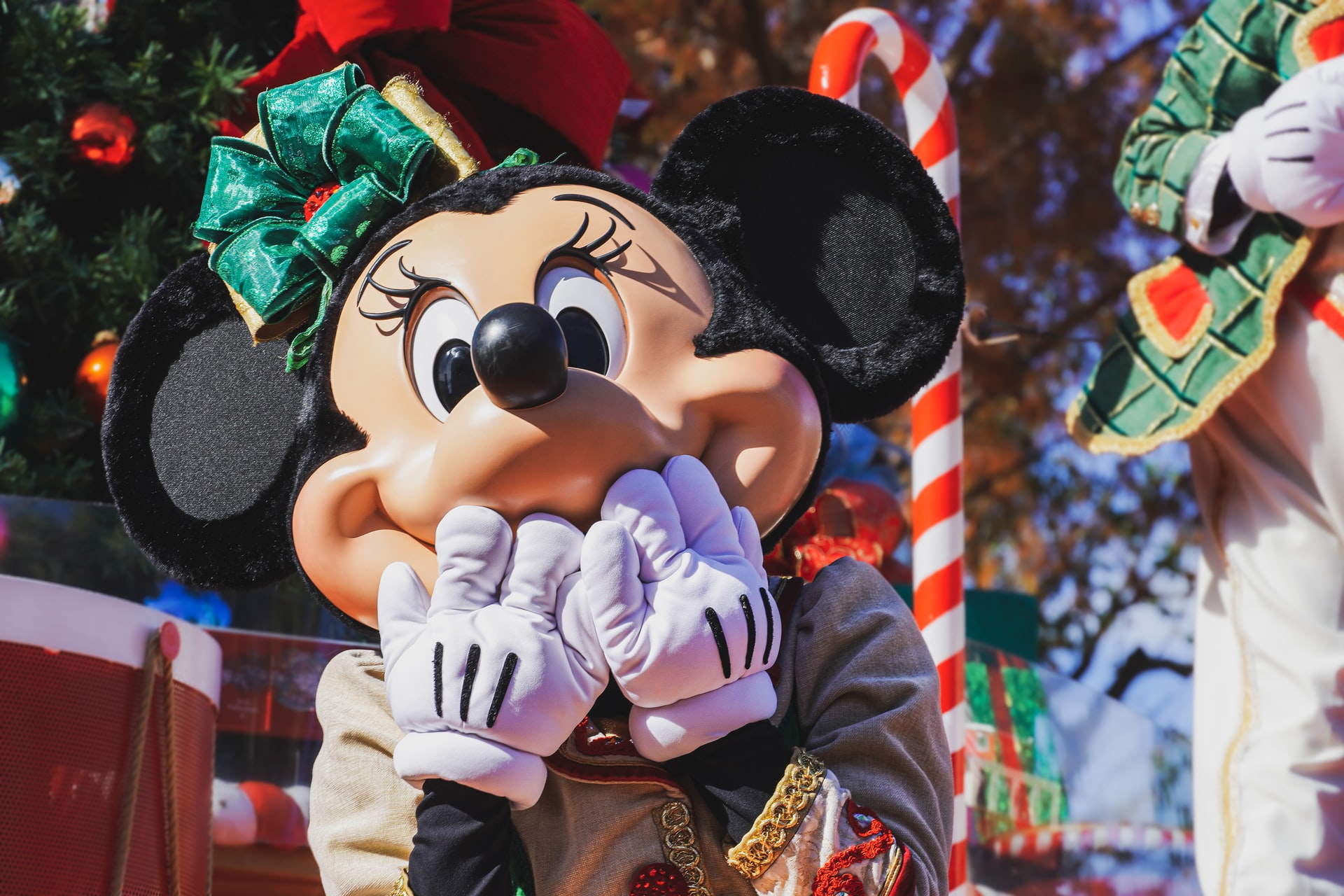 Disney Plus is one of the more dominant streaming apps with approx. 137.7 million subscribers in mid-2022. And what really makes Disney Plus one of the favorite streaming apps for users? Its commitment is to treat subscribers with Star Wars, Marvel and Pixar hit!
Being cheaper than other streaming apps, Disney Plus treats its subscribers within 4K and Ultra High Definition screen options at $8 per month. It comes with different geo-centric options, with diverse content lists for different locations. Compatible with a cool huge list of devices Android and iOS, FireTV,
3. HBO Max
HBO Max takes the third position in the top streaming apps with around 48.6 million subscribers, a mix of originals and classics, huge diversity in content, and 4K quality video. It definitely caught up in the competition with other streaming services by launching blockbusters like Suicide Squad and Godzilla vs Kong right on the premier day with theaters.
Its streaming packages start from a whopping $9.99 per month (with ads) and shows like Rick and Morty and Euphoria definitely make it worth it. The only catch is its geo-restrictions – yes, the service might not be able in some parts of the globe or may be limited in variety.
But people traveling and touring can still enjoy HBO hits with different tools compatible with Android, iOS, web browsers, Firestick, and Chromecast.  The only downside HBO Max has is that it's only available in the USA, but you can still access it by using a VPN service that offer a USA server.
4. Hulu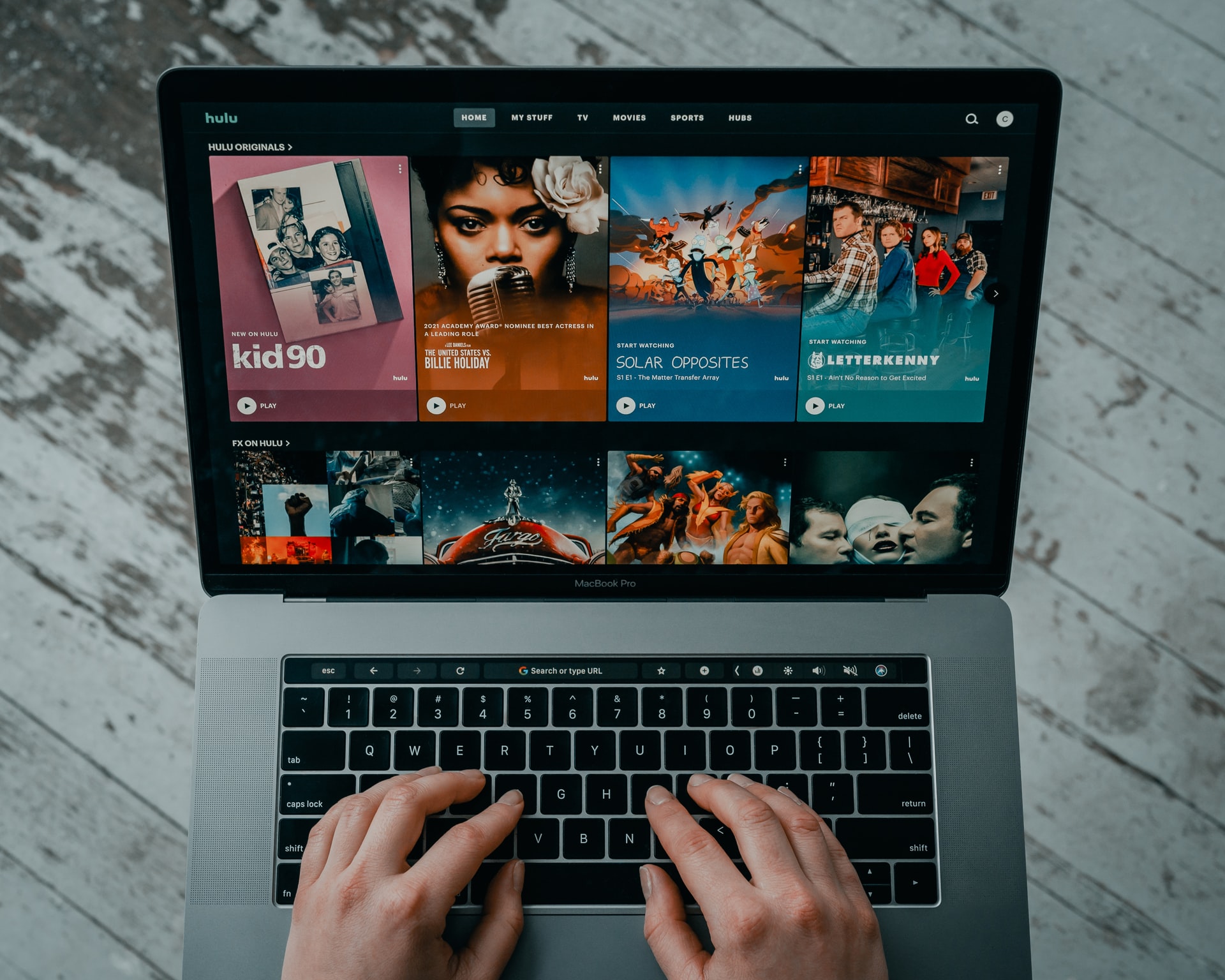 Hulu has won around 39 million subscribers in 2022 because of its two flavors – comes as a streaming app and live cable altogether. With one of the most interesting streaming app options on the list, it airs blockbusters like The Handmaid's Tale and hits from Comedy Central, and Fox along with some crisp Anime.
Sure, a lot of diversity in content, Hulu is leveling up with its growing library of originals that include Life and Beth, The Kardashians, and The Dropout. While it is compatible with a long list of devices, know that it's the only streaming service that sails well with Nintendo Switch.
Comparatively inexpensive as the frontrunner streaming apps, it starts at $7 per month, with monthly full cable options starting at $65. You might want to look into its interesting packages, but geo-locations are definitely a consideration while subscribing with Hulu.
5. Apple TV+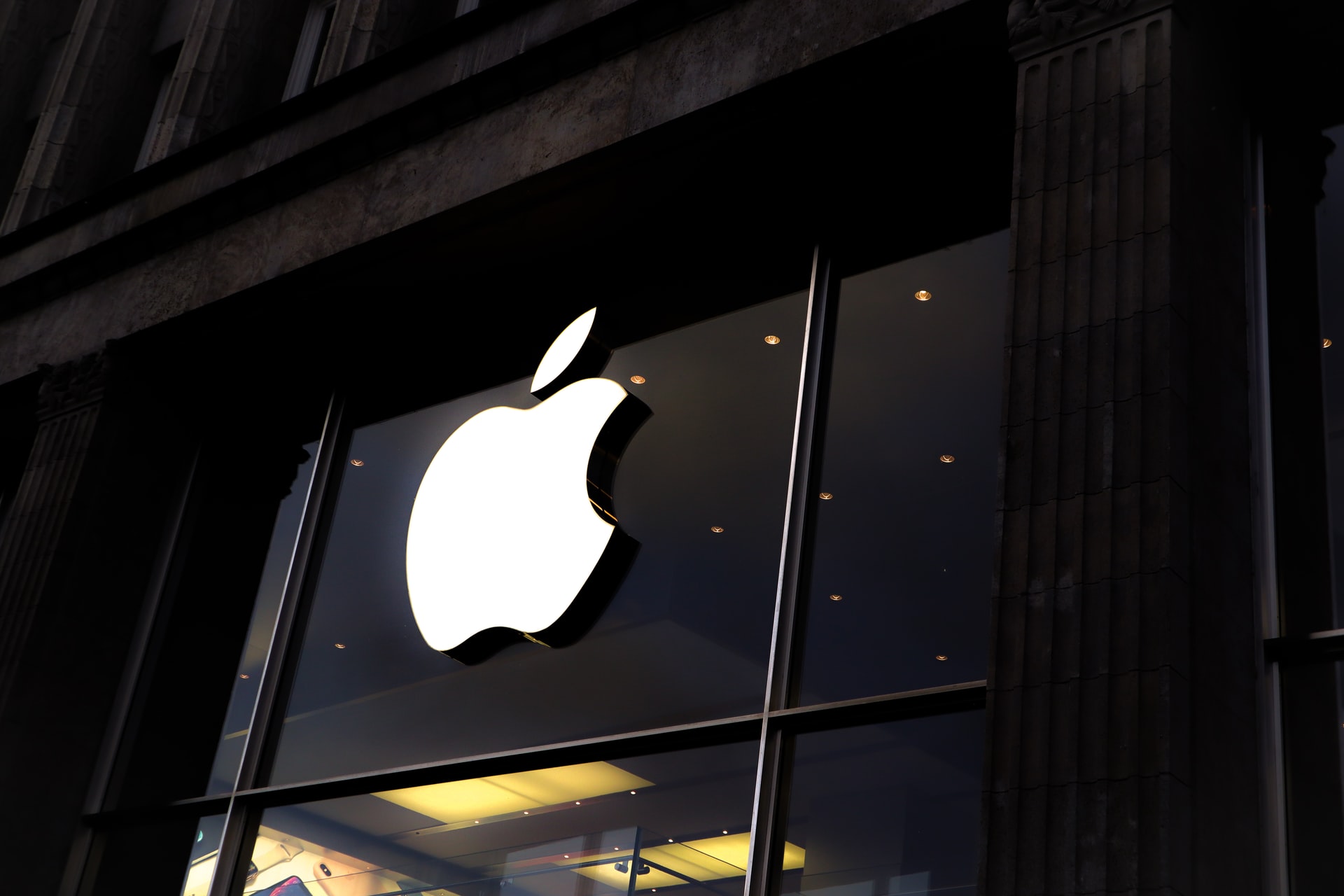 It's in the name though, Apple TV Plus is a flagship video service from Apple with around 25 million subscribers. And we're expecting it to skyrocket in coming years because of its modest pricing, always improving the interface, and compatibility with almost every other device you can think of.
Launched in 2007, it has gradually made up the ladder with hits like After Party and Beastie Boys Story along with a super affordable plan starting at $5 per month. Now airing Friday Night Baseball, Apple TV+ feels like a breath of fresh air, something different, unique, and out of routine for all Netflix lovers.
6. Amazon Prime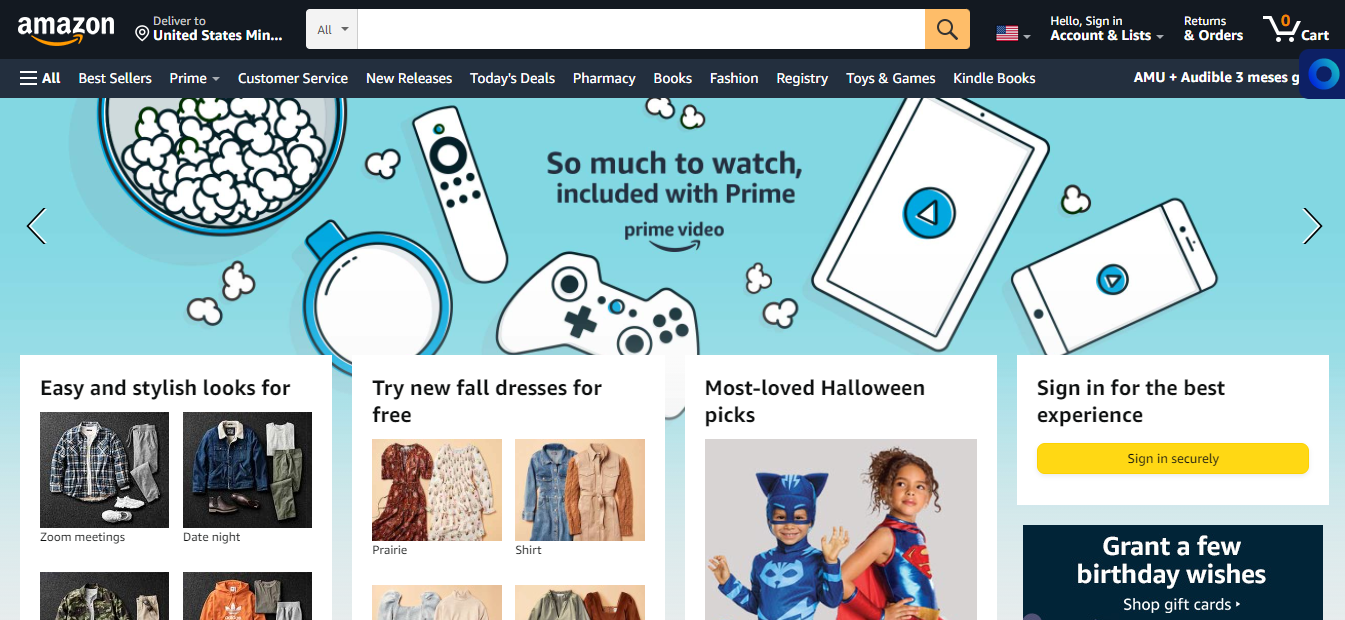 Prime Video is Amazon's flagship streaming app and most probably – you're already paying for it! While some of its originals like The Boys, Reacher, and Wheel of Time have hit big, there are so many other movies and TV shows to choose Amazon Prime for.
The only kick with Amazon Prime currently is its unavailability on most Android devices, especially smartphones. Amazon Prime lovers still, however, manage to stream it through the web. It has different subscription plans that vary on your buying history with Amazon, yet the most common one starts at $119 per month.
7. BBC iPlayer
BBC iPlayer is definitely one of the smartest streaming apps on the list with its decent list of originals, blockbuster movies, classic shows, and sports. It claims to have 1.7 billion streams in 2021 and that must have grown with hits like The Serpent and Bloodlands, line of Duty, and Drag Race UK.
The live TV option and free plans make it different from other streaming apps like Netflix and Disney Plus. BBC iPlayer provides a fluid user experience with an AI-enabled recommendations section, a rewind option for live shows, offline streaming on the go, and compatibility with all popular devices.
While BBC iPlayer airs free of cost for all BBC users, it's geo-restricted, which means that you can't watch your favorites outside the UK while traveling or touring.
8. Crunchyroll
Crunchyroll is a video-on-demand platform that got popular with the pandemic. It has made this list of best streaming apps because of anime and manga content – around 3000 titles published as of now! Its subscriber count has grown to 5 million in 2021 with new anime hits.
It has a free plan with access to limited shows and movies. If you are an anime lover, the premium subscription starting from $7.99 per month is definitely worth the shot. It comes with instant access to a huge library of diverse content, unlimited streaming, offline viewing, and an ad-free experience with subtitles.
9. Roku
Roku is a free streaming service that lets users binge-watch TV shows, movies, documentaries, and live news. It airs blockbusters like The Terminators, The Impossible, Batman Begins, and Dark Knight, which makes it one of the most streaming apps for time killers looking for classics and priorly for originals.
The only catch here is its availability in the United States. Most streamers use online VPN apps while they are outside the USA to keep a pulse of their nail-biting classics.
10. Peacock
One more free streaming app on this list, Peacock has bestsellers like Harry Potter and Jurassic Park for people on the go (and ones absolutely unbothered about ads). It definitely breaks the stereotype of quality coming with the price!
Peacock does not have a list of originals, but its new download for an offline streaming option has gained a lot of attention. It is compatible with most devices – but not for Amazon. It comes with a premium subscription for an ad-free experience but is currently limited to the audience of the United States.
Wrapping Up
While Netflix does take the driving seat when it comes to video streaming, other players like HBO Max, Disney Plus, and Apple TV are definitely worth your time and money. Start, spend hours and come back for more!