Web browsers make up one of the most critical web standards and web development components for the Internet. They are necessary to perform many tasks, from the simplest ones like searching the web to more complex tasks. Over the years, many have evolved, and you can still find them on the market today, with hundreds of new web browsers coming out every day.
Web browsers are built with many features and functional elements to adapt to a diverse market of users. Finding the best browsers on the market today, which offers countless possibilities and options, is challenging for developers, like looking for a needle in a haystack. It is crucial to pay attention to specific characteristics when choosing, more precisely, that browsers offer the necessary items to make the job easier for developers.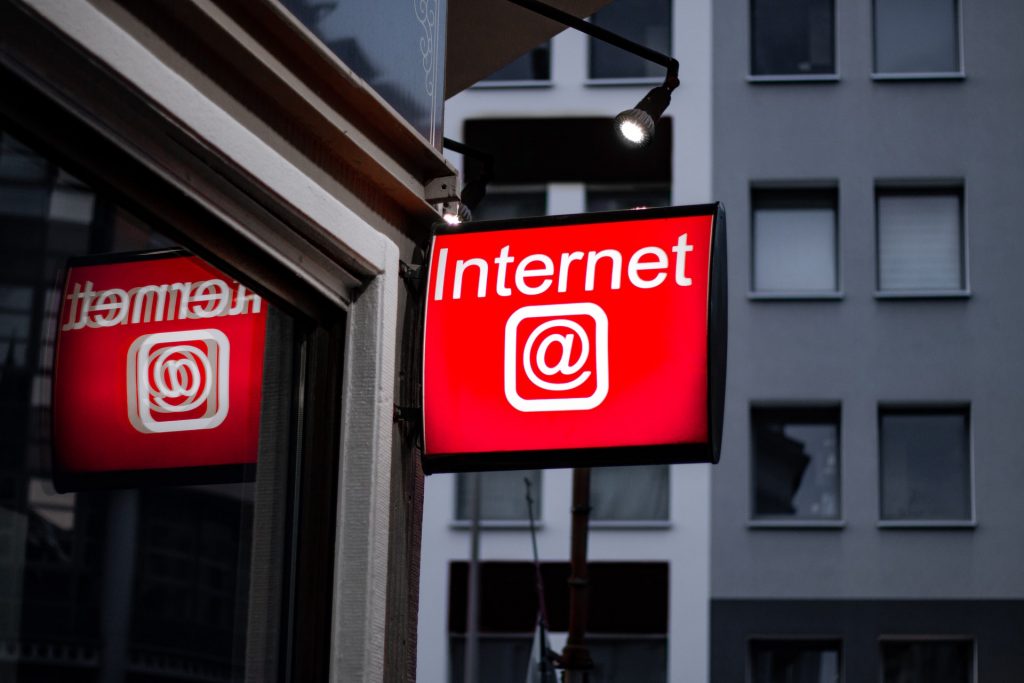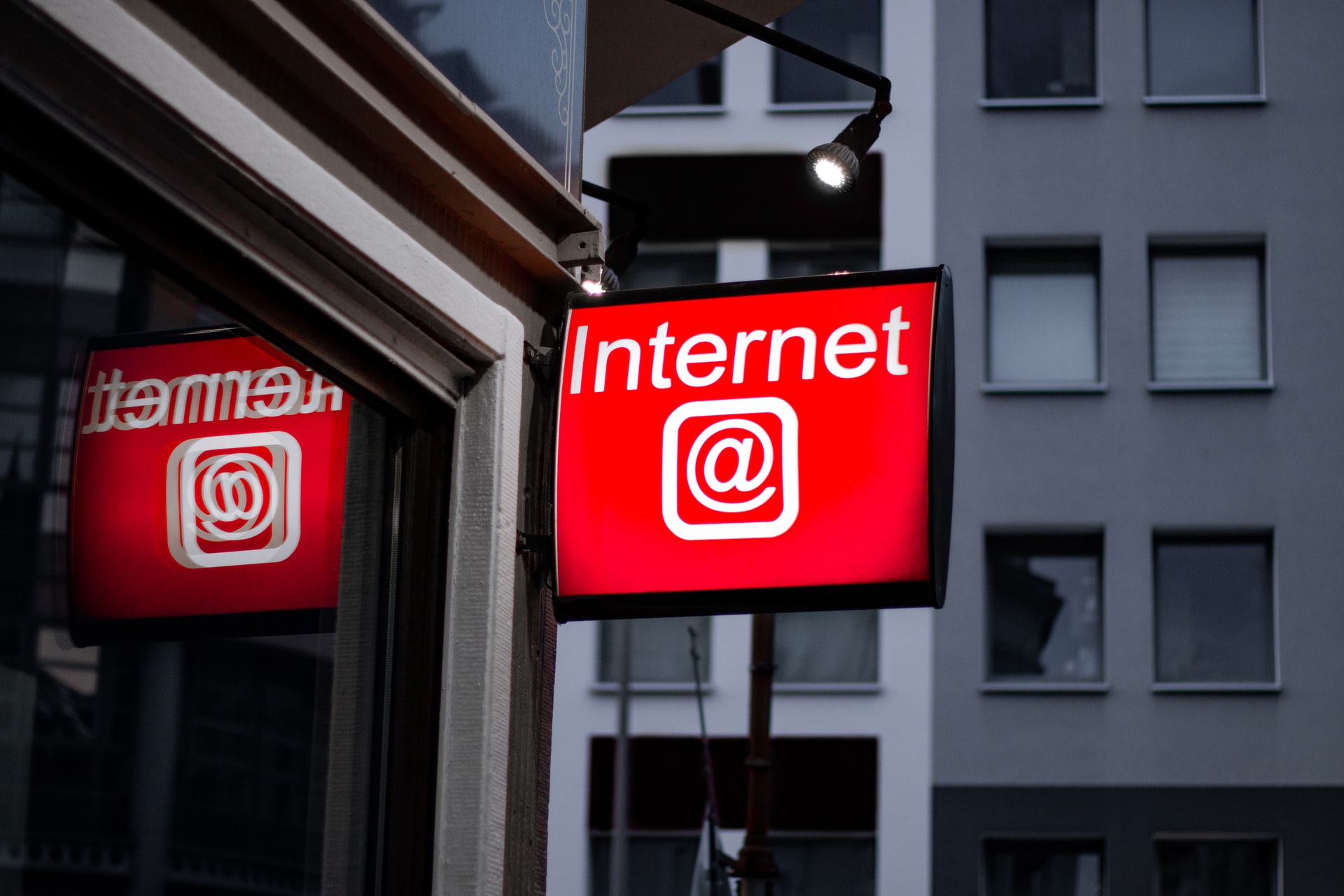 So how do you know which browser is the best? Given the work of programmers, that answer varies. Depending on the user's needs, the complexity or simplicity of the browser will also depend on that. In essence, with the help of the selected browser, the developer needs to have a complete creation experience, with a simple display of information and a comprehensive overview of the data.
What positions the browser high on the list is the existence of specially built-in tools designed exclusively for developers that make their job even more accessible. Another essential item is to make it easier to review codes through plugins that you can install on the browser. Taking these and other requirements into account, we've created a list of some of the best web browsers for developers.
1. Google Chrome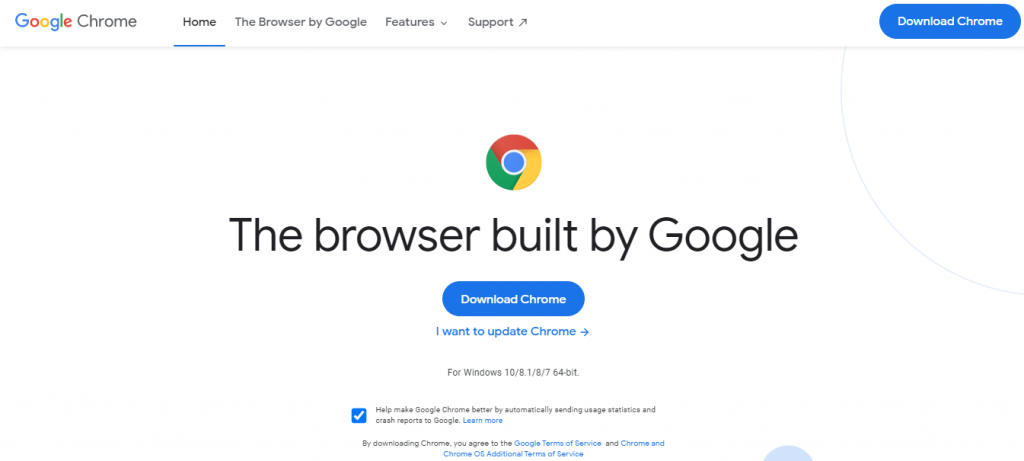 Google Chrome is one of the most used browsers globally, where over 67% of its population uses it. Although you might say that it is intended for simple everyday research, it also has a development version. It offers the ability to create professional designs and work with external browser extensions.
The so-called Developer Edition contains a unique set of tools that allows code editing, Web Developer extension on the toolbar, Code Cola that edits CSS, DEVTools option for modifying the page after loading, speed tests, and many other options. Whether you're a beginner in programming or already have many years of experience, Google Chrome is the perfect place to show off your creativity on the spot.
2. Brave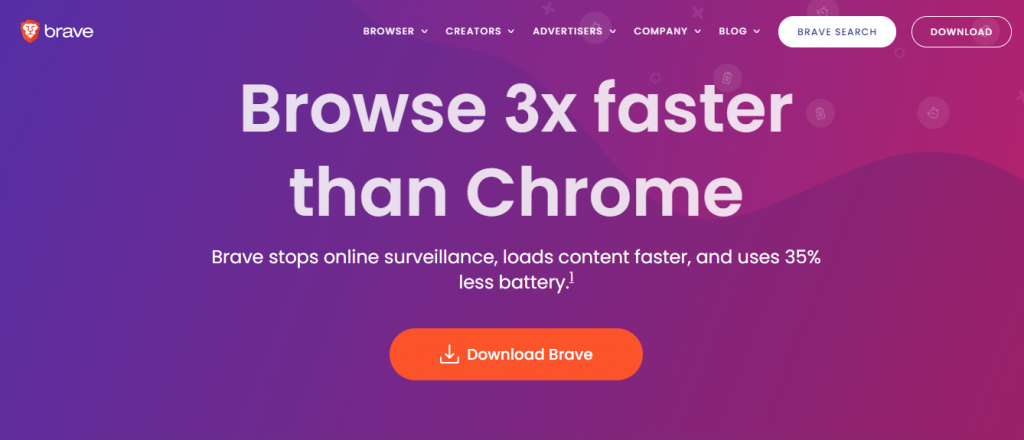 Brave is a slightly newer browser than Chrome, with a specific built-in feature – an ad blocker. This blocker is a unique advantage that gives each user greater privacy and protection when surfing. The pay-to-surf option allows you to share a particular portion of the ad revenue that Brave earns through users.
Furthermore, it offers a large number of ready-made tools for anonymous online retention or so-called network camouflage. It runs almost three times faster than other browsers, reduces traffic consumption (especially for mobile devices), is compatible with Android and iOS systems, all without collecting your data. This fantastic browser is free and available for Windows, macOS, and Linux.
3. Opera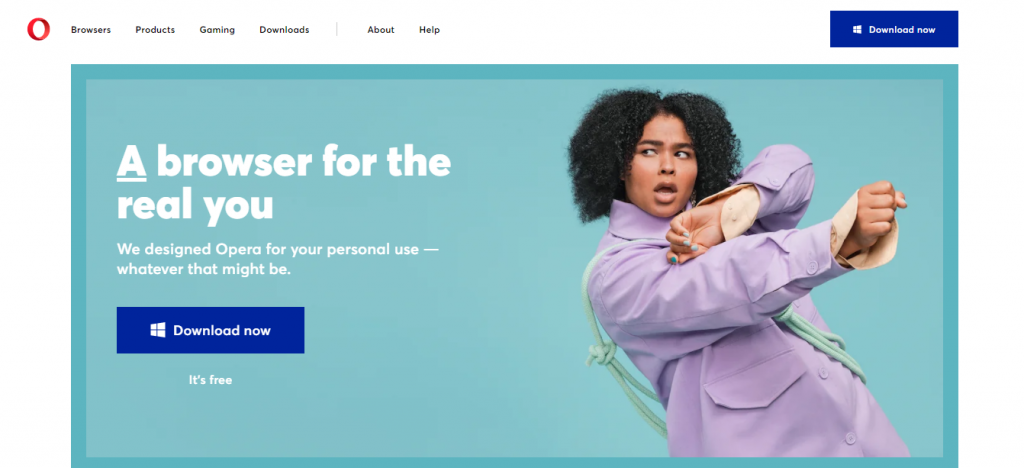 Opera is based on Java and an earlier version of Windows. However, it has evolved, and today it uses one of the best technologies, but its popularity is not desirable. You can work at Opera with ease, with access to many built-in features designed for developers.
However, it's not ideal for working on complex tasks and doesn't have the best set of web development tools, but you can use it for quick editing. It is compatible with various devices and is available for Windows, macOS, Linux, Android, and iOS. It also supports extensions for Chrome and Firefox because the operation is based on the source code of those browsers.
4. Mozilla Firefox – for Developers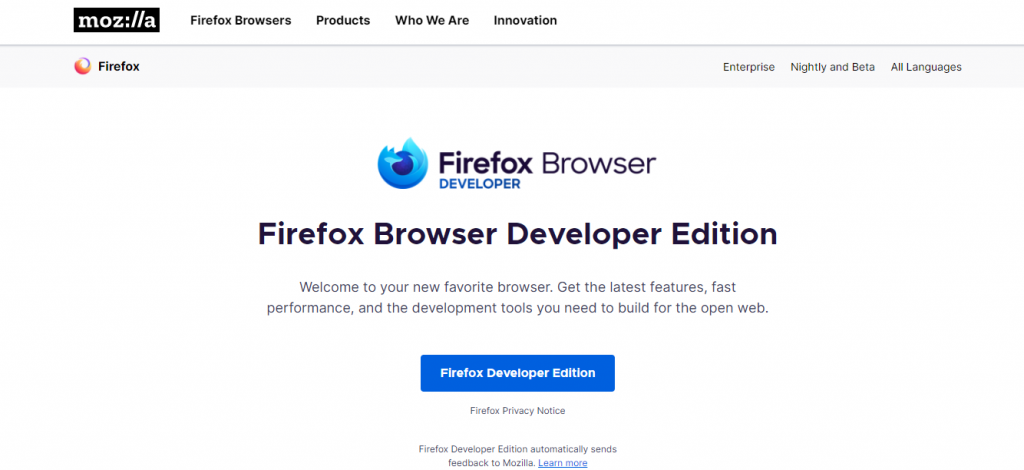 In addition to the primary browser, Mozilla Firefox offers a browser designed for developers. This popular version provides many more features than the standard option, including various performances and tools for developers. Compared to more well-known browsers, this version achieves desirable results with the fastest possible page loading.
Moreover, it occupies the position of the most popular browser for developers due to its powerful features. What distinguishes it is the built-in web IDE, support on various OSes, increased performance, the ability to synchronize multiple devices, and the existence of a tool called CSS grid that offers the ability to arrange screen elements into individual blocks.
5. Blisk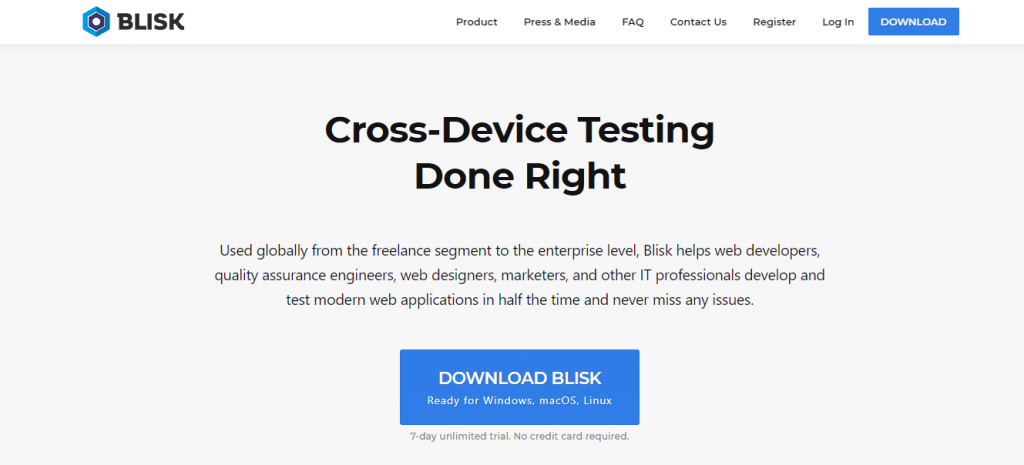 Blisk, as one of the less popular on the Internet, has all the features with which you can create a masterpiece. Designed by Ukrainian developers, it provides a workspace where you can create and test various applications. Some of the advantages we can highlight this way are viewing the website for mobile devices and computers simultaneously.
Also, it contains multiple developer tools, the option of automatic updating, URL synchronization, notifications of errors on the page, etc. Blisk is the only browser that offers access to all the features developers need to create the best experience.
6. Sizzy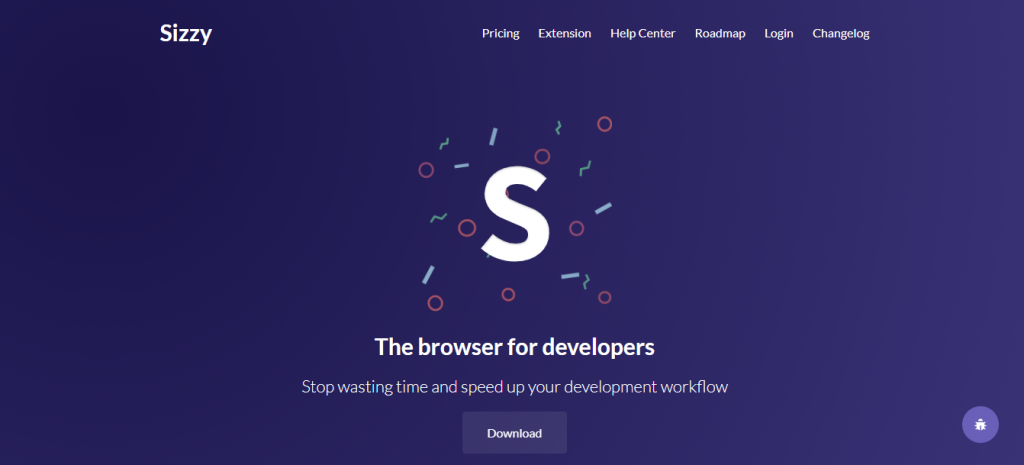 Synchronization is a word that ideally describes Sizzy's functionality. It is possible to simulate and capture the screen of a web page on multiple devices simultaneously. With Sizzy, it is possible to test the speed under different conditions and analyze all devices' elements with the Universal Inspect Element option.
With the synchronization tools, you can focus on the target elements in the display frames. Sizzy is an ideal solution for developers with a monthly or annual subscription to use it. It is compatible with macOS, Windows, and Linux systems.
7. Safari for Developers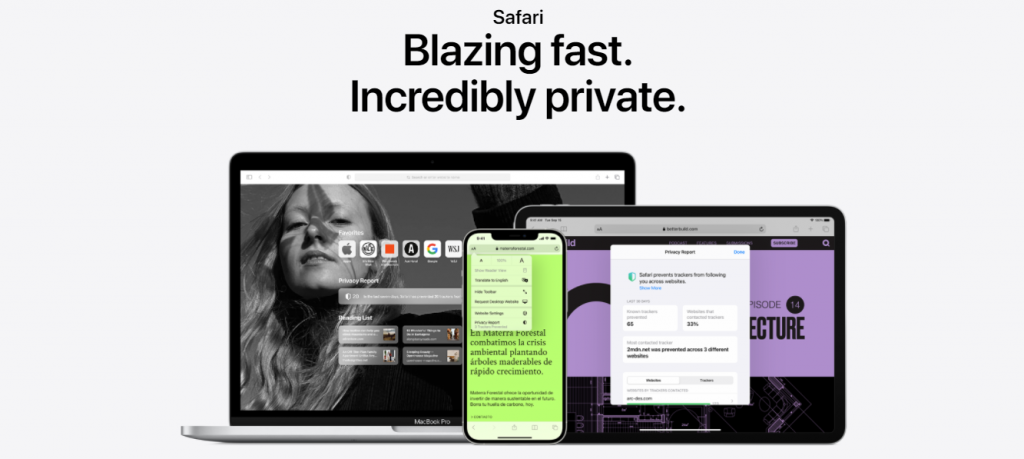 One of the world's leading companies, Apple has found its place in the world of Internet browsers. Already well-known Safari browser contains a version intended for developers. The latest version of this browser offers more privacy with insight and display of blocked content. It also includes an API web extension that allows you to use extensions from Chrome, Firefox, Opera, or Microsoft Edge.
Safari also provides support for Apple Pay to achieve improved online payment in just a few steps. The new version lacks support for Adobe Flash and offers support for HTML5 in return. The only downside to this browser is that it works exclusively for Apple's operating system, whether macOS or iOS, on mobile devices.
Conclusion
We have reached the end of our modest list of the best web browsers for developers. Each of them offers excellent and unique features that can significantly help you in developing your web projects.
That is why each large company has uncommon browsers for web developers, thus offering them solutions for their business ventures. If you still don't know which one is best for you, do good research on each browser featured in this list and estimate how much you need to achieve your goals.