Sooner or later, you will find it is time to make changes and move to a new level with your WordPress website. Making your website multilingual is just the opportunity for that.
When you add a foreign language, you automatically increase your position on a search engine, and the chances a foreign audience will come to your site get more extensive.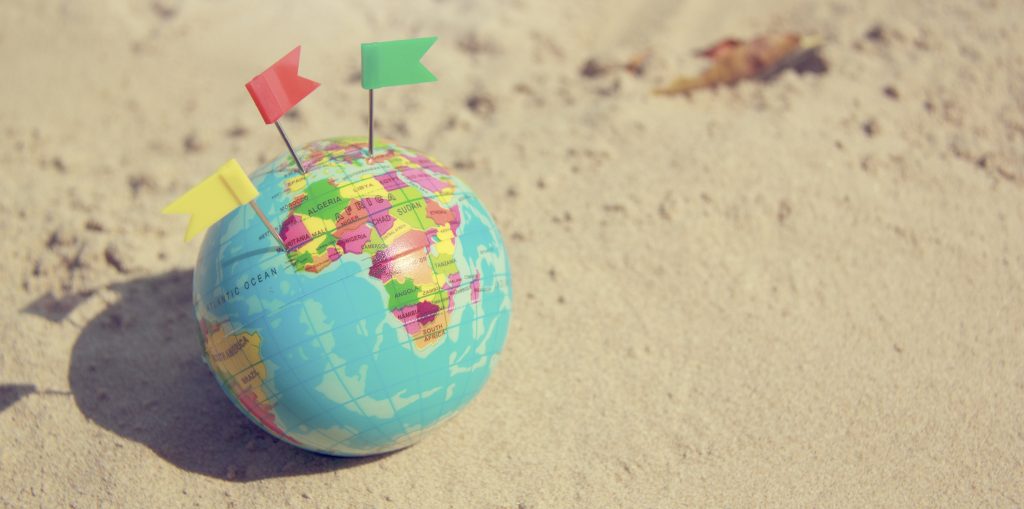 It allows you to provide a personalized experience of interaction based on nationality. Your users will be able to get the necessary information in their native language.
Three key benefits of a multilingual website:
Attracting new audiences
Business expansion and sales increase
Improved search engine indexing and better SEO indicators
Creating a multilingual website is an excellent opportunity to attract new audiences and access other markets. It may seem that translating your WordPress website without professional help is a difficult task.
However, translating WordPress pages into multiple languages can be done in two ways. The first way is a separate WordPress installation for each of the individual languages via the multisite option introduced in version 3.0.
Another way to add multilingual functionality to a website is through WordPress plugins made just for this purpose. This method is much faster and more straightforward.
With the use of good plugins, this process can be a piece of cake. The best of all, each of them we will mention is free of charge!
 1. Weglot Translation Plugin – Weglot Translate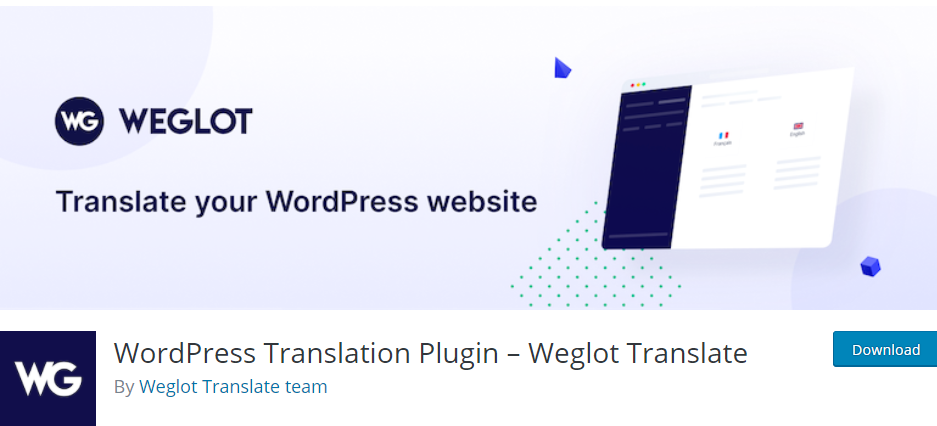 A WordPress plugin like Weglot Translate will automatically translate your content and not stretch your budget because it is free for small websites with one translation language.
First, you need to find this add-on in the WordPress plugins directory and activate it.  You will now need to specify the source language of your website and select a foreign language.
As soon as you choose a language, you will need to save it in the plugin settings. After that, the plugin will add a so-called language switcher in the upper right corner and automatically index your foreign version in search engines.
The plugin has many multilingual functionalities like increasing visibility, reducing bounce rate, and enhancing user experience. Weglot is a real all-in-one language translation platform.
2. Polylang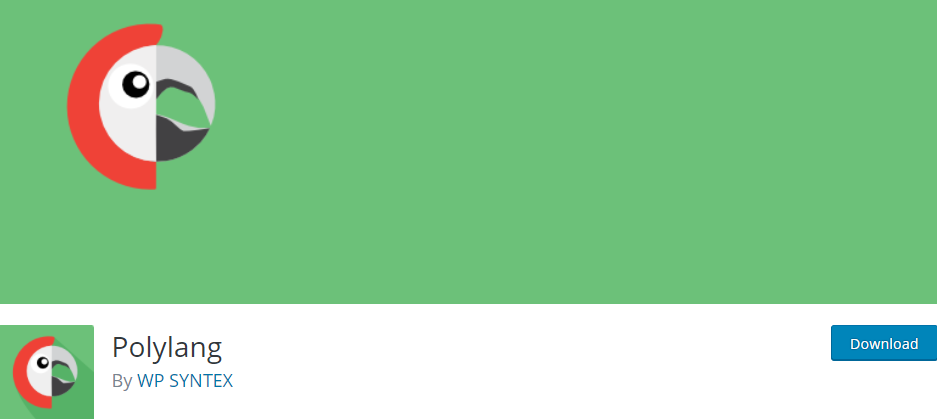 Polylang is another popular choice for anyone looking for an accessible way to manage multilingual content on their WordPress website. It allows you to translate your posts, pages, menus, widgets, and more.
Once you have defined in which languages you will publish the content, you can translate the strings used by your theme and add-ons. This plugin works on the principle of writing new content on pages or articles and then translating them.
Polylang also offers the ability to save pages to a separate subdirectory and categories, tags, and other meta elements. The plugin integrates with the accessible language translation plugin Lingotek. Lingotek simplifies working with professional translators.
It can also provide free machine translation of web pages, giving you the ability to translate your content automatically.
3. Translate WordPress with GTranslate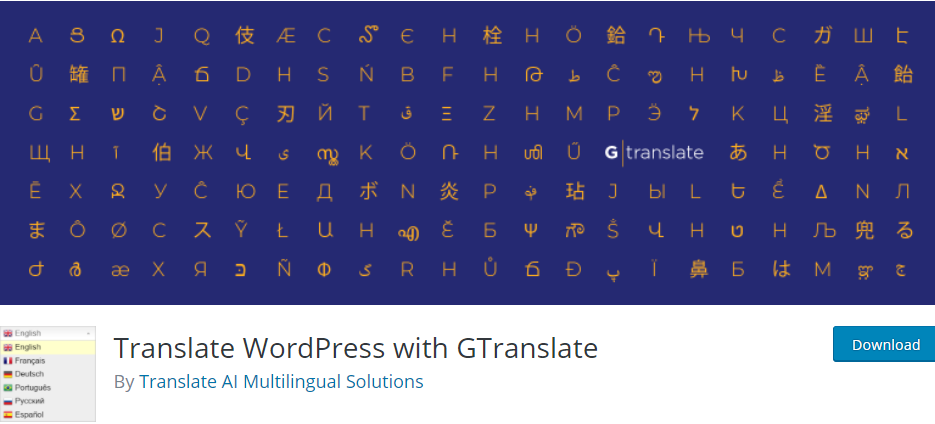 Translate WordPress with GTranslate is another excellent and popular WordPress translation add-on based on Google Translate. With this plugin, you will be able to translate the content of your website into more than 100 languages that are available without any problems.
You can integrate the plugin with Google Analytics, which allows you to determine if the translation on your site is beneficial to your users.
Translate WordPress with GTranslate comes with a multitude of widgets that users can set in their language. Like the plugins mentioned earlier, this one also offers translation posts, pages, categories, tags, widgets, and themes.
There is also an option to use the auto-switch language option based on browser-defined language.
4. TranslatePress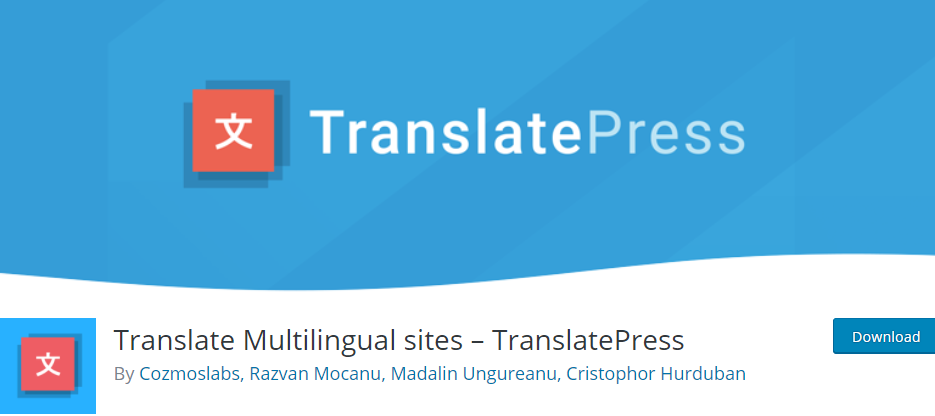 TranslatePress's intuitive interface makes translating the content of your website incredibly easy and straightforward. If you want to provide fast page translations to your visitors while taking into account page speed, this plugin is your number 1 choice.
This plugin offers you the ability to translate the entire page, including shortcode content, forms, and coded pages. Also, you can translate dynamic WordPress plugins and themes.
Seamless integration with the Google Translate API allows you to speed up the translation process and serve translated pages faster. Those pages are stored locally instead of on third-party translation servers.
5. Transposh WordPress Translation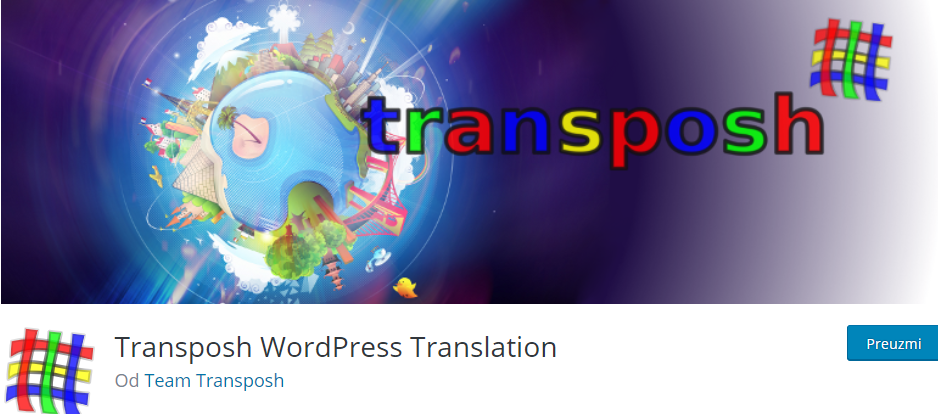 Transposh WordPress Translation plugin supports more than 115 languages, and its task is to translate all the content on your website and even comments!
What sets it apart from others is that it allows website visitors to edit non-English texts and translate your content at any time. They can easily select the desired text and add a translation.
Transposh will enable you to assign and give editing permission to users that could provide the best translations. This way, you can prevent translation submissions from every user of your website. Choose only the best ones.
From the SEO aspect, we also recommend translating attachment tags in the article or page itself. In addition to that, it is necessary to translate other elements of the page, such as widgets, menus, and optionally, theme settings.
If you have decided to have a multilingual page, you need to translate the entire content and think twice about using Google Translator for that purpose.
Automatic translations are not only unprofessional, but search engines will generally understand this as duplicate content.
6. Google Website Translator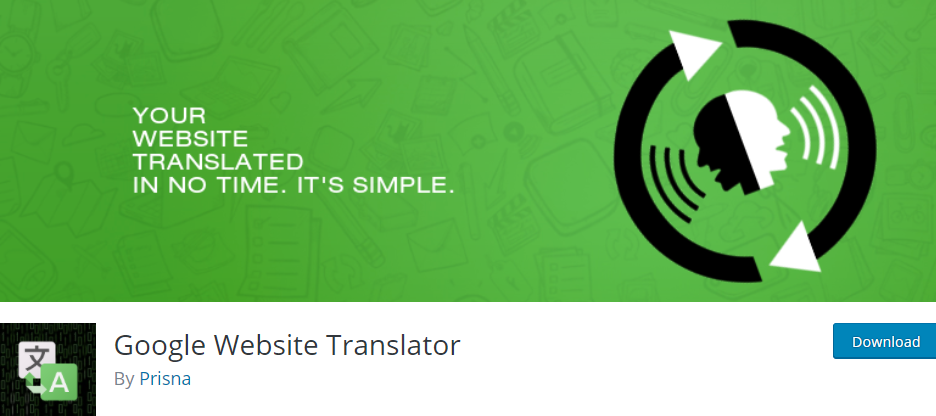 Google Website Translator takes full advantage of Google's automatic translation service and translates your website into more than 100 languages. It is a complete and straightforward WordPress multilingual solution.
You can easily set it up; it includes simple settings and inline help that everyone can understand. Also, you can include all three inline styles and all four tabbed styles. Choosing an available language is incredibly simple.
Furthermore, the impact the plugin has on site speed is almost zero. Other plugins use many records, but this one stored all settings in only one record in the database. It does not load any external files, so it is the fastest.
Other plugins will load unnecessary javascript and .css files. Besides, other plugins are only available in limited versions; this one is free.
Conclusion
The ability to interact with the page in the native language increases the loyalty of the audience. Multilingual WordPress websites are a reality that you can now implement.
You can quickly and easily bring yourself a new audience and open new possibilities. As you have seen, it is quite possible to create a multilingual website, so we recommend you try out the plugins mentioned.