In 2010 Instagram launched on IOS and became an instant hit with users. Now, 11 years later, Instagram is a quite different place than its humble beginnings. So, what changed? The answer is advertisements.
With tens of millions of active users and huge popularity, Instagram has become an extremely powerful advertising tool used by almost every single major company in the world.  It's a terrific way to make money online. However, not only big companies use Instagram for advertising and collecting leads.
Every user can do that too, which is perfect for small, independent companies, businesses, artists, etc. You can also use Instagram for different ads and promotions, but you might need some help with growing your Instagram presence.
Let's see how some of the best Instagram growth services and platforms can help you do just that.
Is it legal to use Instagram growth services
Yes, yes, it is… but there is a catch. You have to know the difference between organic growth and fake followers. Fake services will sell you fake followers, which will negatively impact your promotion. Fake followers are usually easy to recognize and can actually damage your efforts by making your profile look untrustworthy and fake.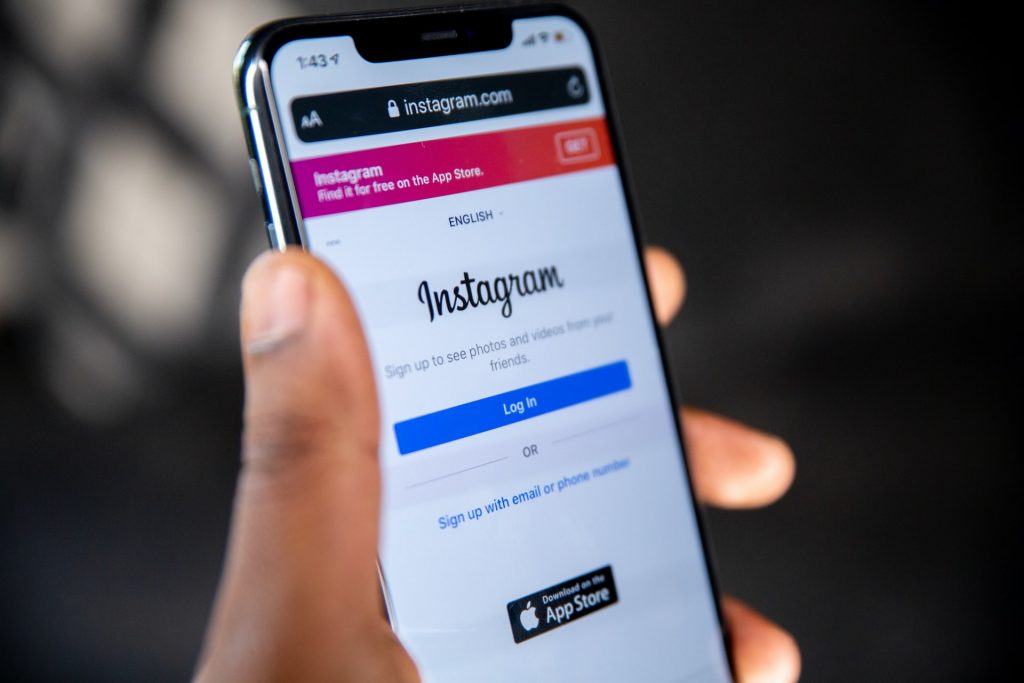 Luckily, real services can help you genuinely promote your profile by helping you reach real users that might be interested in your product. Those services will make sure that your profile reaches the right audience, which as a result, gives you a chance to create a real following based on what you are offering. So, let's take a look at some of those services and start promoting your profile right now!
Top 6 Instagram growth services and platforms
These are some of the most popular services and platforms that could help you with your Instagram growth. Each platform and service on this list is valuable in its own way, and you can choose one depending on your needs. Let's start growing!
1. Instazood
Instazood is a fast and reliable Instagram tool that allows you to automate your likes, follows, stories, and posts based on specific hashtags and geolocations. It's safe to use and offers tons of filters and customization options to tailor your profile for a specific audience.
It has 24-hour customer support, and it's available on the web as well as on all mobile devices. It also offers TikTok bot and automation services. You can get a free 5-day trial or get a monthly subscription from 11,99$ per month.
2. Firing Table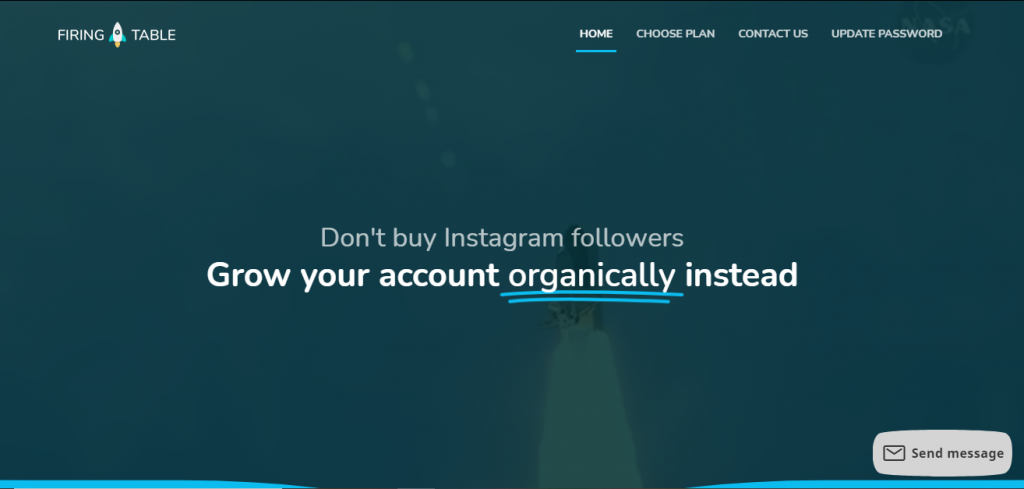 Do you want your own Instagram account manager, or at least the closest thing without hiring one? If your answer is yes, maybe you should try Firing Table.
Firing Table allows you to grow your Instagram account organically, and it does that by engaging with users you want to target. You need to set it, and it does all the work for you to focus on your content. Firing Table offers three pricing options depending on your needs. Personal licence costs $29,95, professional is $49,95 and business licence costs $79,95.
3. SocialCaptain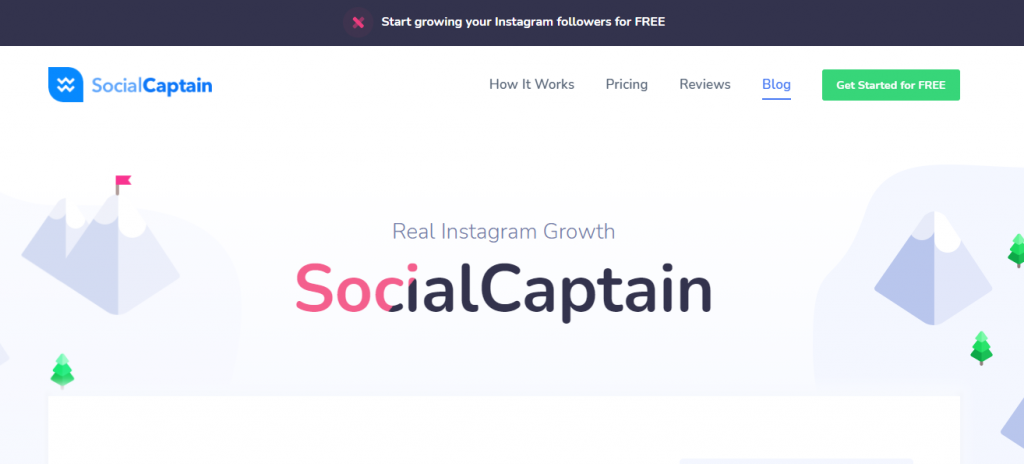 SocialCaptain promises to offer you real followers, likes, views, and comments using real people. This service allows you to automate following, posting, likes, direct messages, and more, so you can save time. SocialCaptain is used by online stores, influencers, and brands.
You can check out their blog for useful information about their services and social media in general. SocialCaptain is simple and easy to use and offers you a competitive price.
4. Crowdfire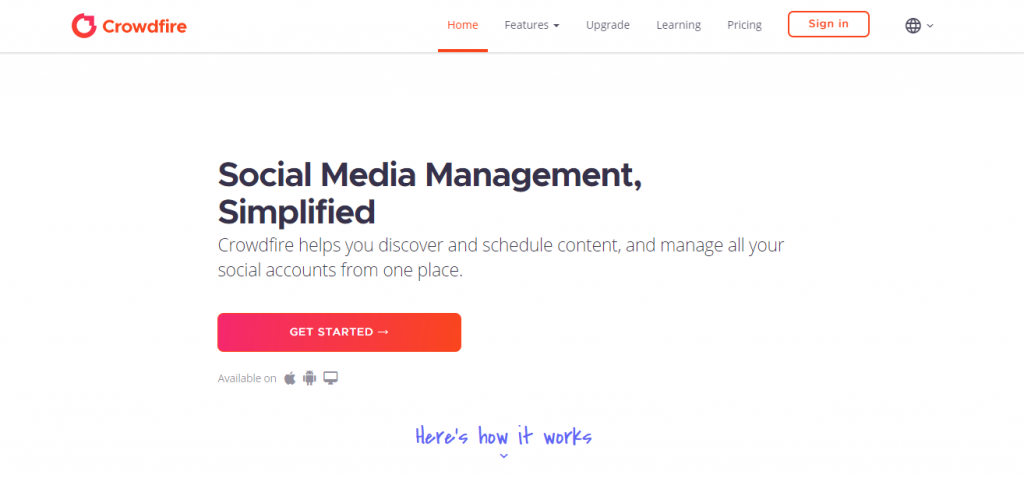 "The only social media manager you'll ever need" is the motto for Crowdfire, social media manager used by more than 19 million users worldwide. Crowdfire can help you with many day-to-day tasks, including discovering relevant content (images and articles) that you can share with your audience and scheduling your posts to be published at the best time.
Crowdfire may be the perfect solution for streamlining your Instagram marketing needs. You can choose the free version or some of the paid ones depending on your needs. Paid versions include: Plus $7,48/mo, Premium $37,48/mo and VIP $74,98/mo.
5. Instamber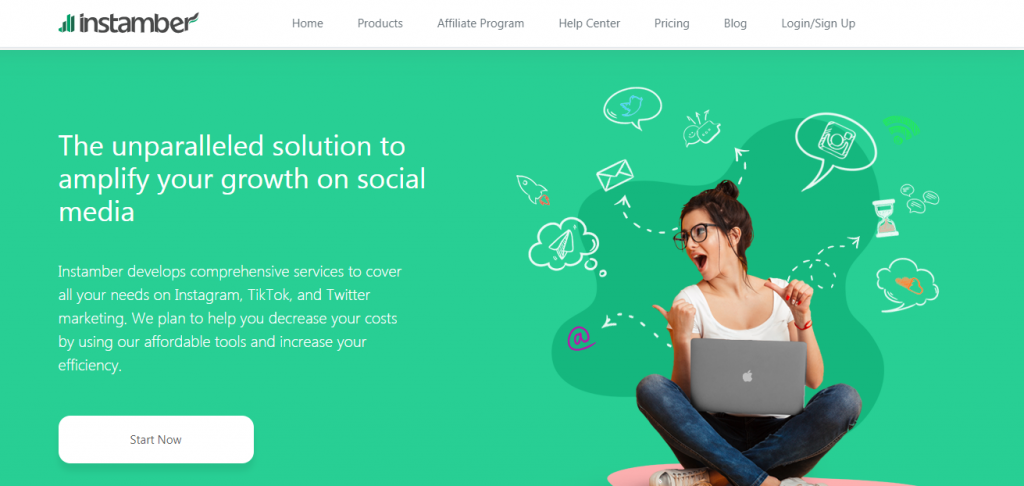 Instamber is another popular tool to help you with your Instagram promotion needs. Instamber offers you a host of services, from automating your posts to analyzing your outreach. It uses artificial intelligence in the form of an Instagram bot to help you reach your desired audience.
Instamber is web-based, so there is nothing to download or install. Instamber also offers you services for other social media like Twitter and TikTok. Prices are very customizable depending on your needs, 0,22$ for 100 views, 7$ for 100 likes, or 15$ for the Instagram bot. There is also a free 3-day trial version.
6. Kenji.ai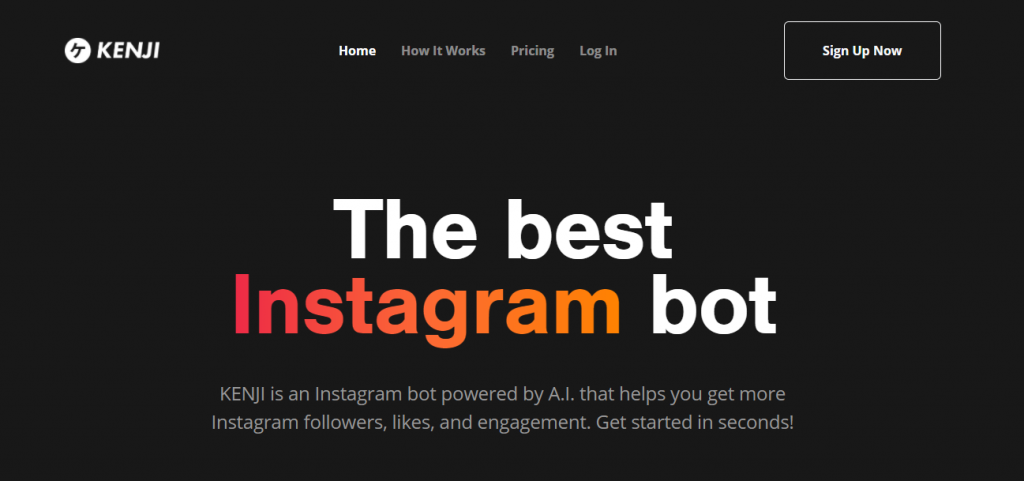 Kenji promises to be the best Instagram bot and the only one you will ever need. This artificial intelligence-powered bot can help you with all of your Instagram promotional needs. Specific algorithms and machine learning will work 24/7 on your likes and follows, making them organic and tailored to your needs.
Kenji is very easy to set up and simple to use. Used by more than 100 thousand users, Kenji can certainly help your Instagram following reach stratospheric heights. Kenji's simple version costs $49/mo, while a pro version costs $79/mo.
Conclusion
These are some of the most popular and best services and platforms you can use to promote your Instagram account. Many of them offer you their services for other social media. Remember, you are looking for real engagement with your profile, real users targeted by your needs. Fake accounts created by bots can only have a negative impact on your profile's growth.
Instagram marketing is growing every day, and you can be a part of that growth yourself. Don't miss the opportunity, and if you need help, try and use some of the services we picked for you above.