It is going to be a long read, but a worthy one. So, grab a cup of coffee, sit back, and soak in all of the information. We will give you some advice on what to look for in a hosting provider, the top 5 providers, and some answers to frequently asked questions.
Now, are you thinking about starting a new blog on WordPress? If so, you are also probably looking for the best WordPress hosting for the blog. Well, we got you covered.
Creating a site is so much fun. Picking out the theme, choosing which plugins you want, what niche it is going to be. It is like creating your own magic world where you have all the power in your hands.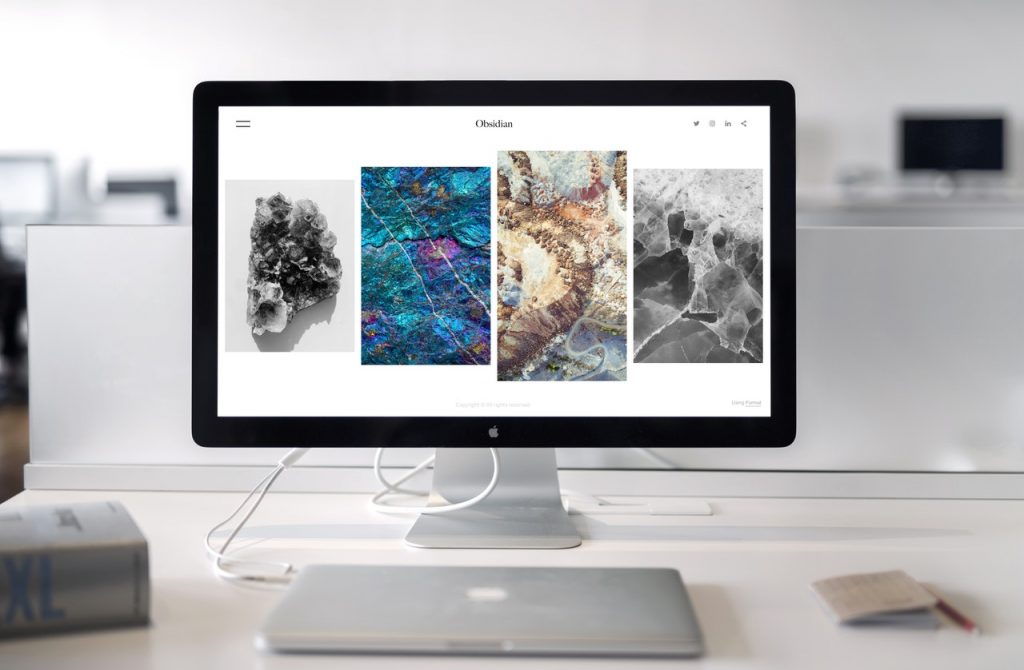 It is all fun and games until the time comes to find hosting. It would be a good thing that you already have a niche in mind or a blog that is up and running. That way, you are a step closer to having your site with your own domain and hosting.
It is hard to find a perfect match for your blog. There are some things that you need to take into consideration when choosing the hosting provider. It is not like – oh, I like the sound of this one, seems quite alright, done deal! Your site should be your precious baby, and you are looking for the best nanny for it.
Which one will improve your SEO, boost your sales, or have the best speed possible? These are all the questions that you need to take into consideration. Of course, these are not the only questions – there are some more. Bear with us for a moment.
It is a fact that the hosting company must provide you with everything you need and more, such as maintenance of your website as well. If not, there is no reason for you to consider them.
WordPress powers a lot of websites all around the globe. It is easy to use and free to download. Not to mention, it is an open-source platform. But to get the most out of it – you must have hosting that is dedicated only to WordPress. The alternatives may not be the right fit for it. If you have an iPhone, the best charger for it is an original one from Apple. A copy will charge it, but it is not the same.
Now, let us tell you the top 10 bits of advice for choosing the best hosting for your WordPress blog.
1. Check the speed
We all know that customers love a fast-loading website. That's no secret at all. Visitors expect the website to load in less than 3 seconds, or they will leave. That's why speed is so important. To keep the visitors satisfied.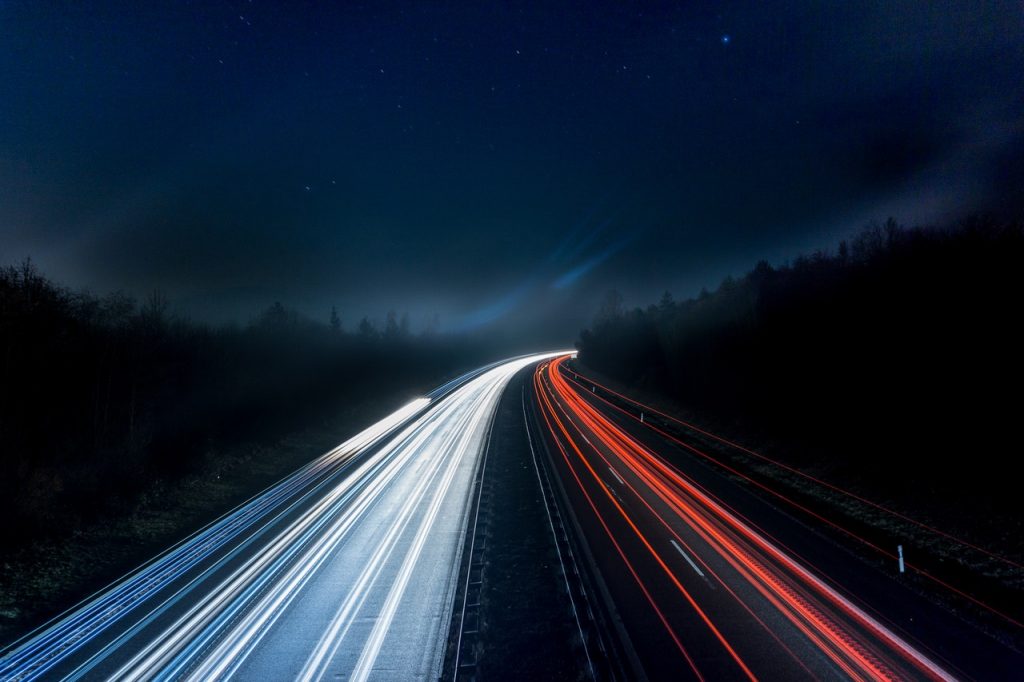 Do you know what happens when a visitor leaves? It is not just about one customer. They will probably find another website, be amazed by it, and recommend it to a friend. Now, you didn't lose only one client – you have lost all of their contacts as well, resulting in less traffic to your website. It is like a domino effect.
To keep that from not happening, watch out for a hosting provider with great speed. The loading speed of the server should be under 300ms. Anything above that is pretty much not for consideration.
2. See what their uptime is
To explain this is kind of simple yet confusing. Uptime is the time your system is available. Opposite to uptime is downtime, and that is when the system is off or not working. The standard in many industries is the uptime of 99.999%, and you should not consider any hosting that gives you less than 99%.
Always choose the hosting that gives you better uptime with some other benefits. If somebody is offering 97% – run. Do not engage any further. There are providers who will happily give you 99%! Why would you compromise for 97 when you can have 99?
3. Customer support is a big deal
A hosting provider must offer you some form of support! If something happens, it is always good to have a team of experts behind you that will fix it for you. Not only to have it but to have it 24/7 throughout different channels is the key.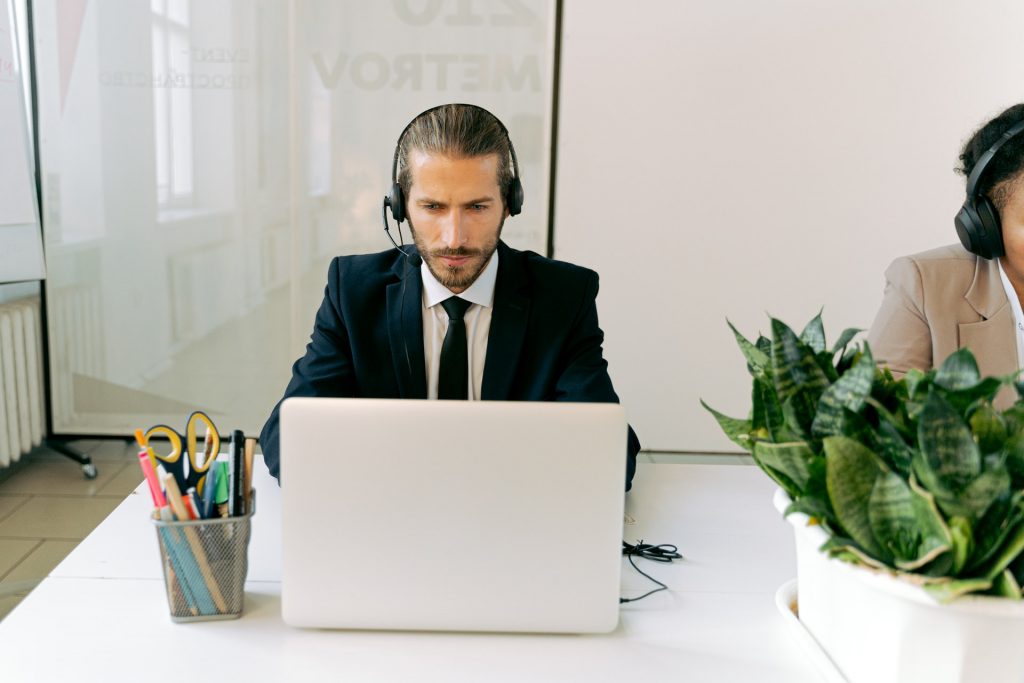 There is no worse pain than to have your site down for more than a few minutes. It affects you, your business, and your customers as well. Just imagine how much traffic you can lose if something is not working fine. In those times, it is a relief that you have customer support available all the time. They will fix the problem, and your site will be up and running in no time!
4. Security, security, security
We cannot stress this one enough. Security is a must as everything else. You need to know that any site can be hacked into if it doesn't have a security wall around it.
Sure, you can use some plugins, but they will probably slow down your site. Of course, this depends on the plugin, does the team does updates for it, and much more. Not every plugin is the same!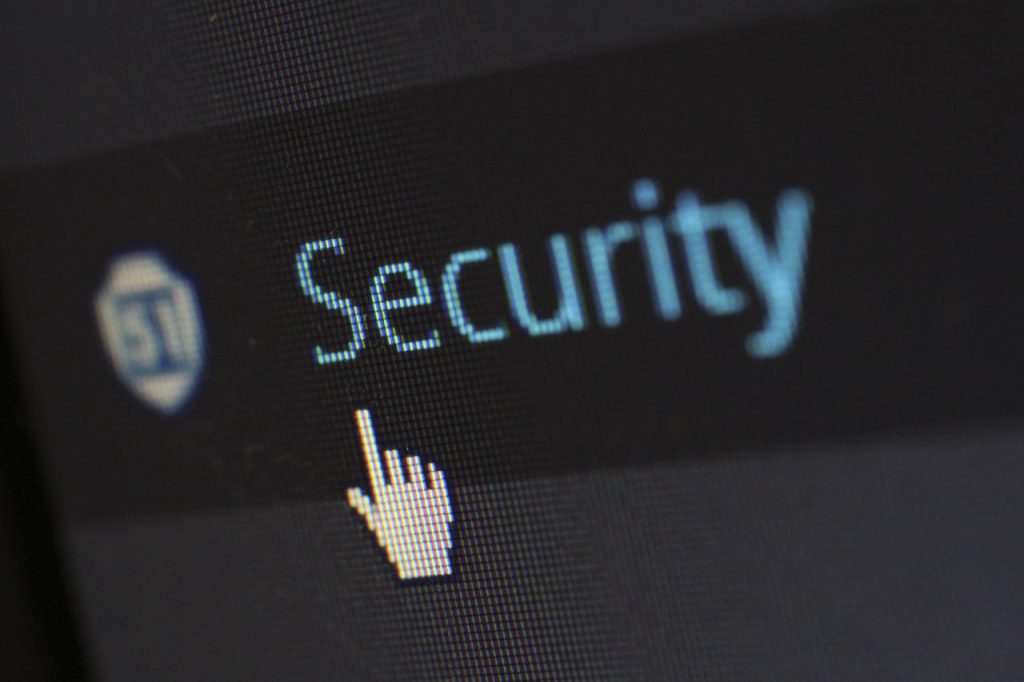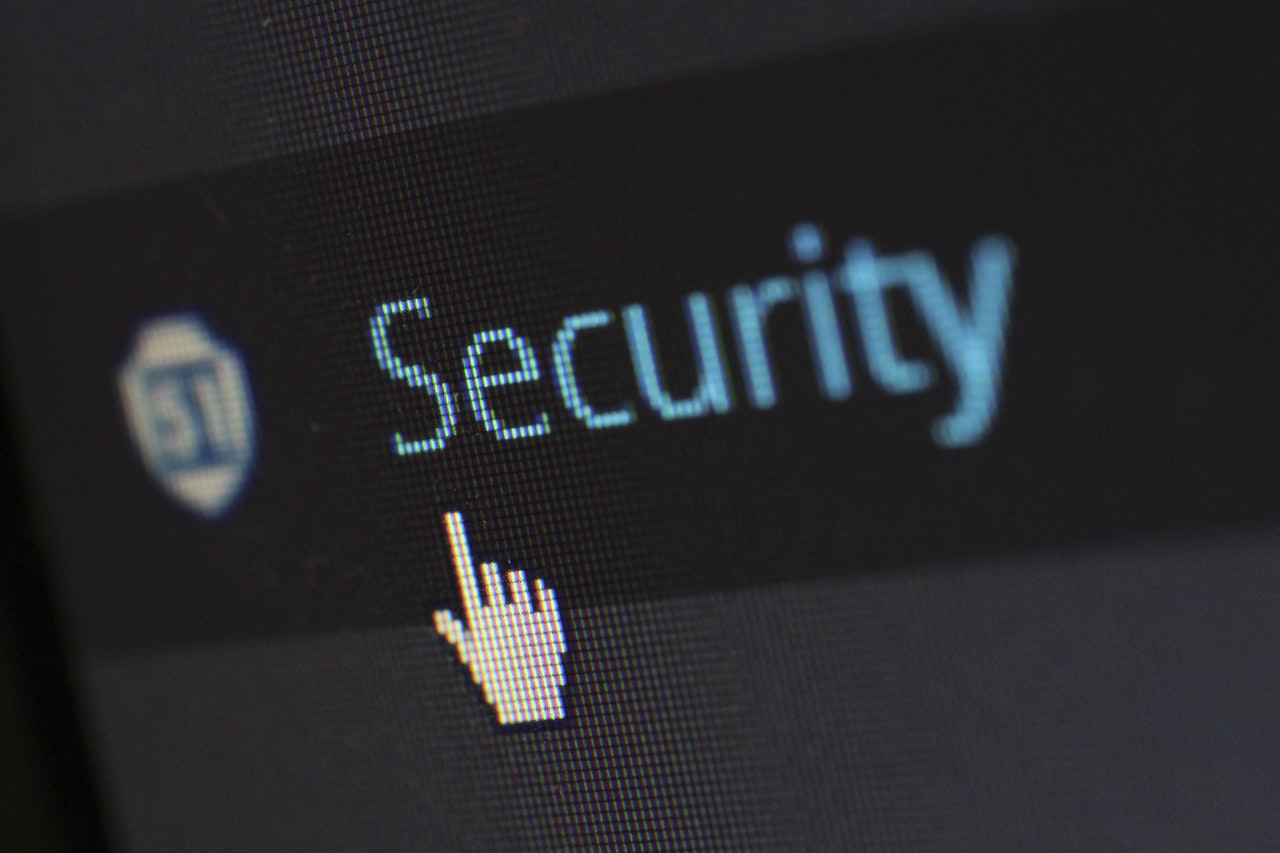 Take care that your website host provides daily monitoring for any malware. And never accept any hosting that does not provide you with that. It is like having a bank without security and security cameras. Basically, trouble waiting to happen at any time. Keep the intruders (like Kevin from Home Alone) out of your business, and everything will be fine.
5. Do they backup your site
Backing up your site is practically mandatory. It is like saving it just in case something bad happens. Better to be safe than sorry. For that reason, you should check if the hosting provided does backups. Just imagine your site crashing down, and there is no way to go back in time. It is an awful scenario.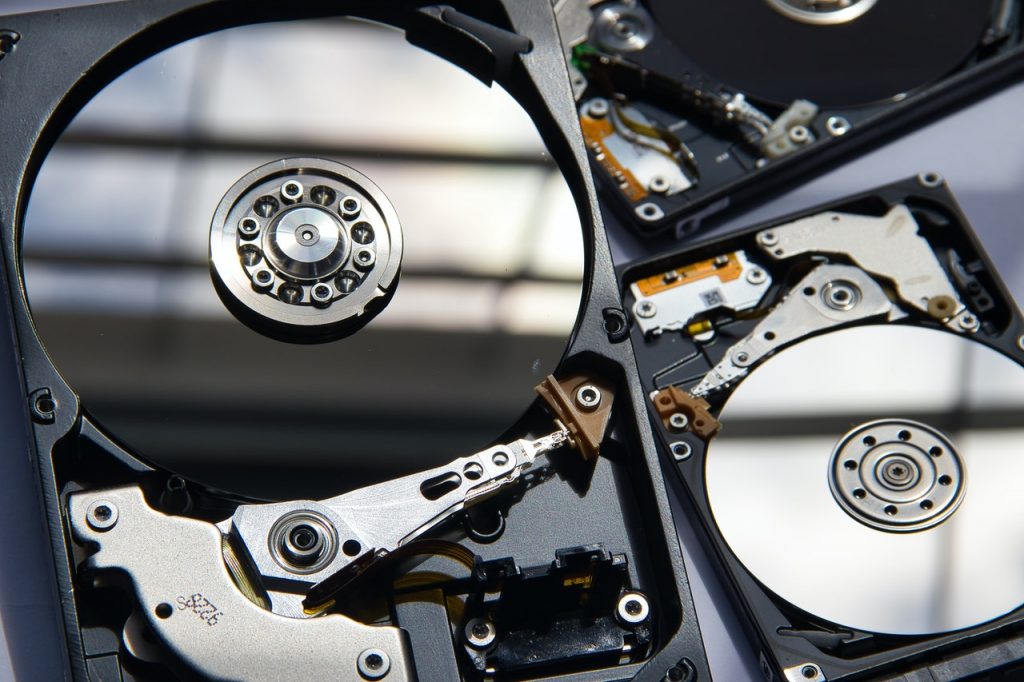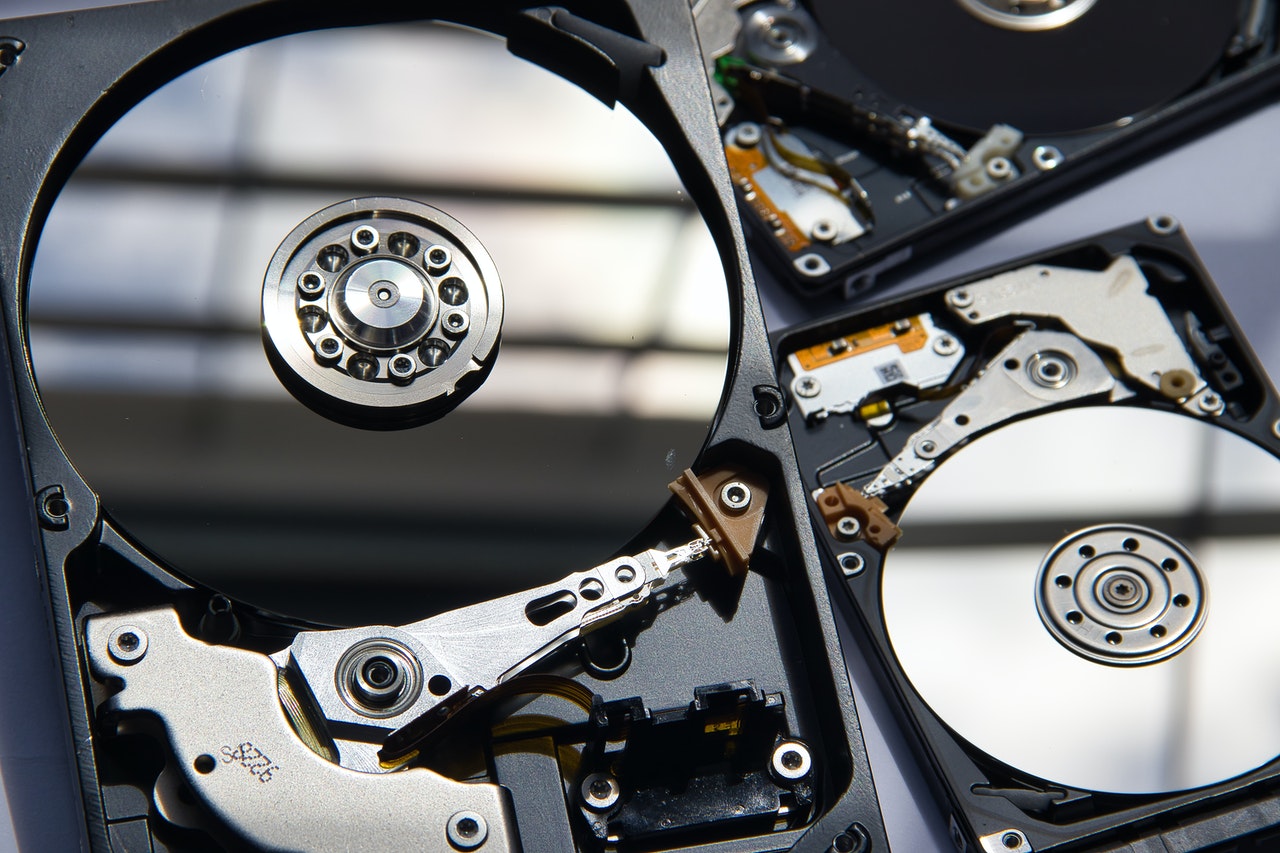 That is the reason why you should find a provider who has backups in their plan for you. That keeps your back at all times. The best option is if they have daily backups available. If they do, if anything terrifying happens, you will always have all of your data stored at any given time.
6. SSL certificates
It is always a good thing to check if they will provide you with SSL Certificates. They are little helpers that will protect your sensitive information. That category of sensitive information is full of credit card information, passwords, usernames, etc.
They are not just protecting you as an owner but your customers as well. Visitors like to be protected from your side so that they are free to share their information.
These certificates will keep you and your customer safe at all times! And most customers are familiar with these little certificates. If you do not possess them, you may lose some sales, buddy! And nobody wants that.
Imagine going through all the troubles of finding the perfect match with speed, security, and Uptime. And then you lose sales because you don't have SSL certificates.
7. Data centers
Data centers are facilities that hosting provides use to store their critical applications and data. To make it even simpler to imagine it – a building with a lot of technical hardware.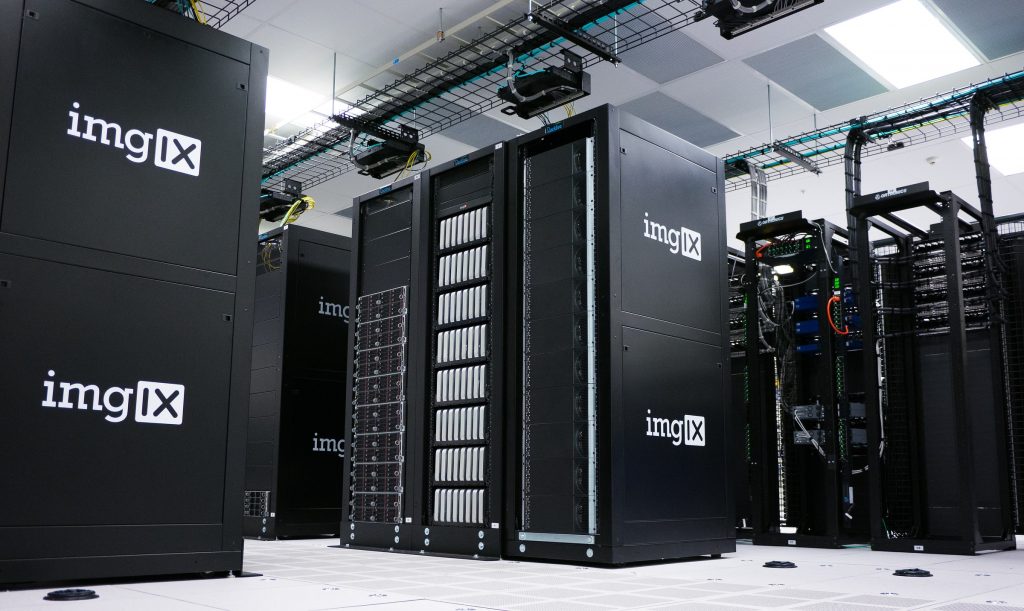 They also have some key components such as routers, firewalls, switches, servers, etc.
It is safe to check how many data centers do they have and where they are. The closer to your location – the better! That is because the close location can improve IT infrastructure performance. Or if you will be sending large volumes of data – then again, distance is the key.
8. Ask for the domain
You should also check if your top pick is offering you a free domain and for how long. Or can you switch from the existing one to a new one? Some hostings have that in their plans, so if you don't feel like giving extra cash for a domain, go with the one that has a free one for you!
Domains are also a big part of your SEO game, but more about that later down the road.
9. Money-back guarantees are always a great backup plan
It is always a good thing to check if they have a money-back guarantee policy. If they provide it, then you are in safe hands. Meaning, their plans are soo good that little to no one will have a problem with them. You probably won't have either, but that is you just taking a precaution.
If you are not satisfied with something, you should have the option of returning it.
10. Search engine optimization (SEO)
Changin from one domain to another can be terrible for your SEO game. If you do not know what SEO is, let us explain it.
SEO is basically the organic traffic to your website that comes from search engines. The higher you are on search engines, the more traffic you get. How you get on a top spot is a whole other story.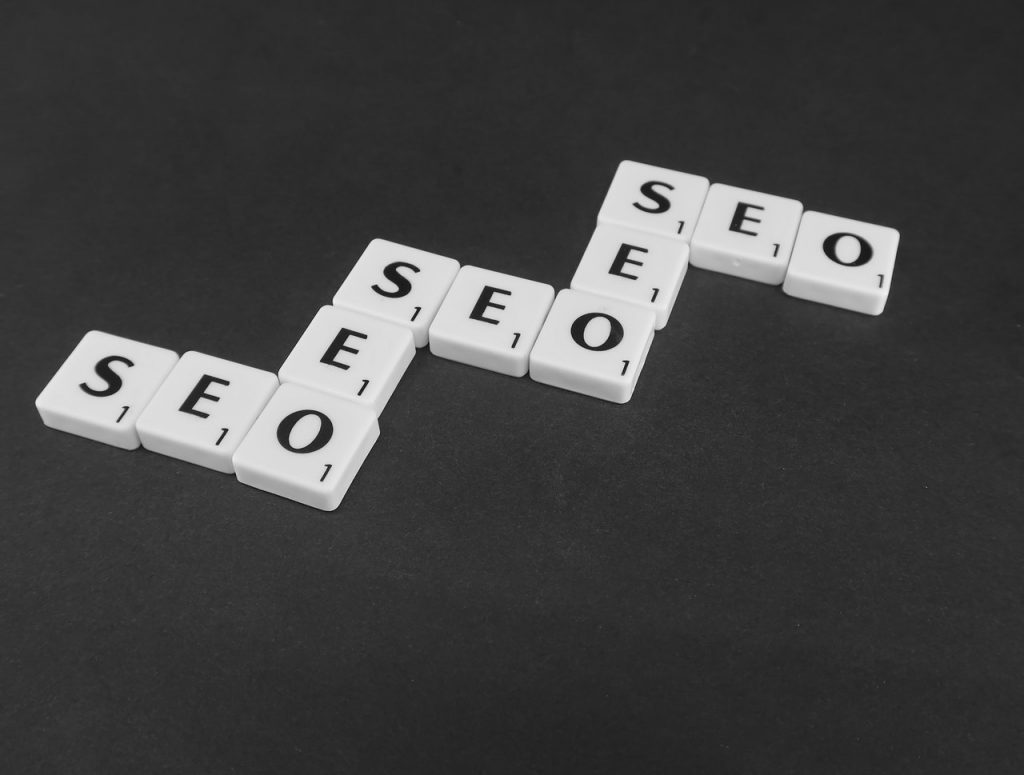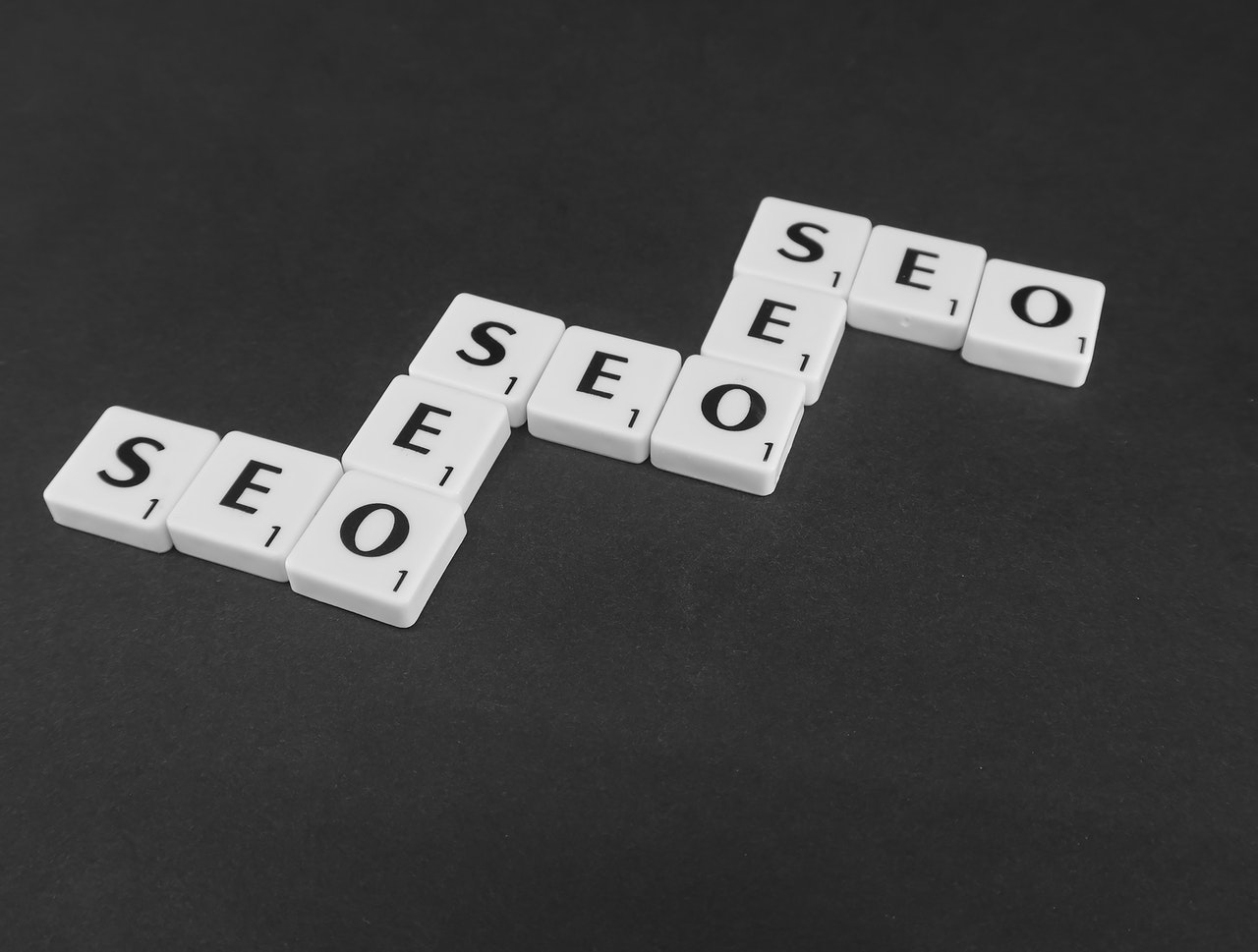 The server's quality, loading speed, reliability, and security are all crucial to a good SEO game. That's another reason why you should be careful while choosing a hosting provider. Because without SEO, you are just a ghost floating in the world wide web, and nobody can see you.
All these things are crucial to a blog that will run smoothly. Not only to run but also to be secured.
Now that we covered this let's get into the WordPress hosting providers. We made a list of the top 5 WordPress hostings just for you. It is up to you to decide which one will suit you the best.
Best WordPress hosting providers
1. Bluehost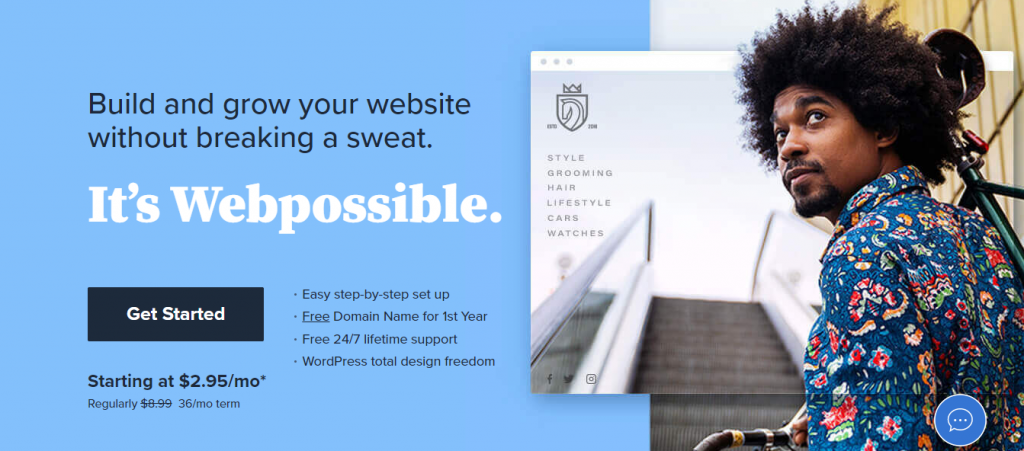 The number one spot goes out to Bluehost. This little gem is considered one of the most popular web hosts out there.
It has the traditional cPanel dashboard from which you can control your hosting.
It has a 1-click install for WordPress, meaning you do not have to worry about a hard installation process. It is super great for any small business, but for eCommerce sites as well.
Their customer service is available 24/7 by email, live chat, or phone. So, whenever you need help, they are right there for you.
The starting price of this host is just €2.75 per month.
2. HostGator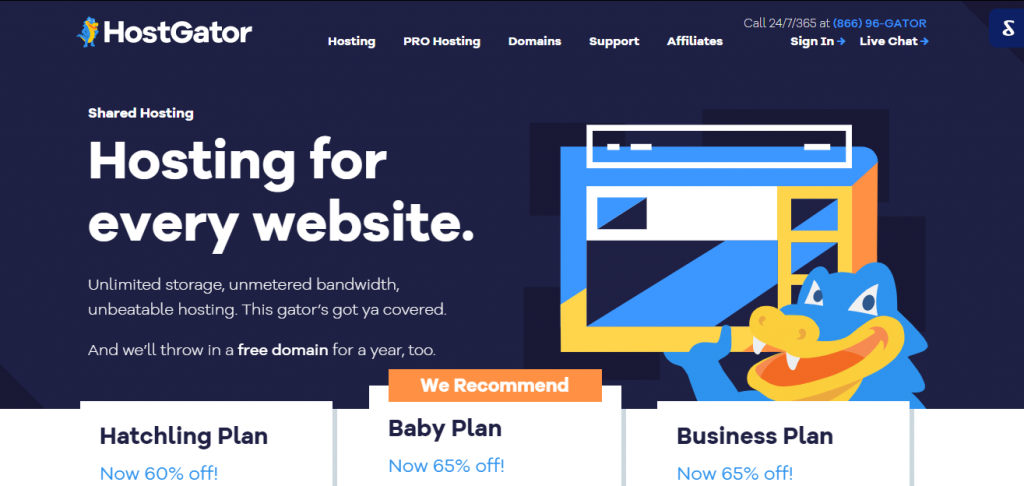 HostGator is our pick number 2 for this list. It already supports millions of websites, so why not make yours one of them? Besides, it also comes with a website builder that already has some pre-made templates for you.
They pride themselves on the option that they have security for control freaks. If you are a control freak for security, as they say – it is worth checking them out.
It also supports migration from one domain to another – if you have one, they will be happy to move it for you.
The starting price of this little fella is $5.95/mo*.
3. DreamHost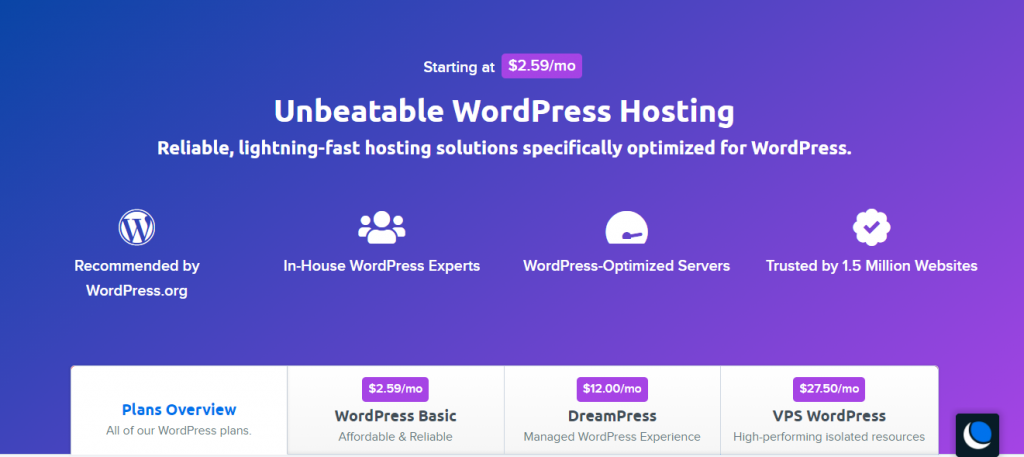 The next one on our list is DreamHost. It is a super fast and reliable solution for all WordPress users. Besides, it has the trust of over 1.5 million websites, which is a lot of websites. Maybe your website is the next one?
They also do the WordPress installation for you. With that being an option – you will have more free time to grab a coffee with your friend.
And to put a cherry on top, it is recommended actually by wordpress.org, so there is no doubt that it is amazing.
The pricing starts at $2.59 per month.
4. InMotion Hosting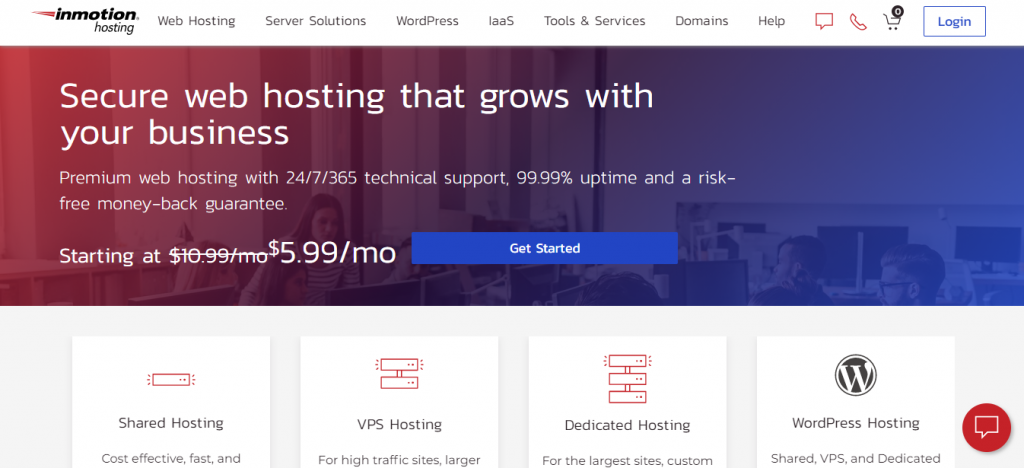 The 4th spot on the list goes to InMotion Hosting. This one is managed and optimized by experts, cool, right? The performance, security, and all the necessary things are top-notch. Every single one of their plans offers a free domain and an SSL certificate. Because, why not?
And a free drag and drop builder is coming right at you with all other features. Meaning you can create effortless layouts with it in no time. With them, you can also easily transfer your already existing domain or get a new one, whatever you like.
The starting price of this little devil is $4.99 per month.
5. SiteGround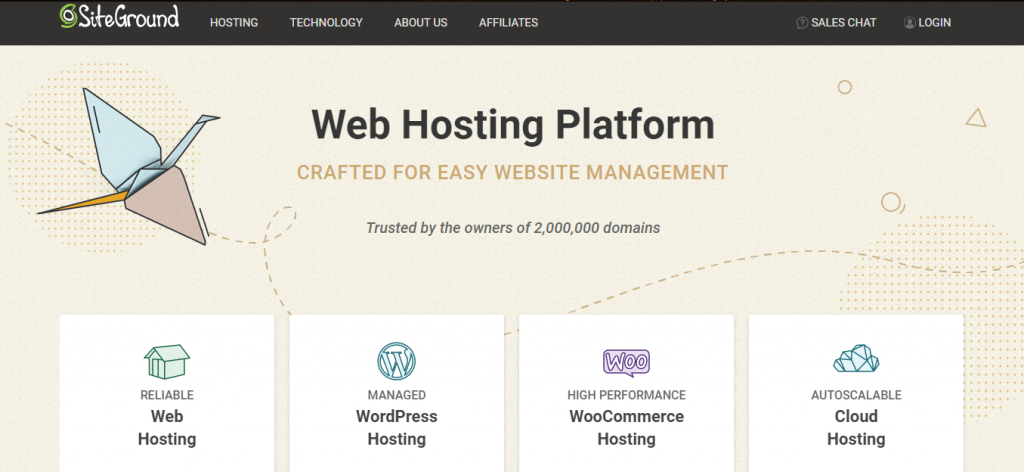 The last one on our list is SiteGround. This one has many high ratings from its users, so it must be a great choice. Not to mention this one is also recommended by the people at WordPress.org.
It offers great security solutions and an effortless speed so that your site is always secure and fast no matter what.
Their starting price is 5.99 € per month.
We gave you some helpful tips at the beginning. And we also covered the top 5 WP hostings. There is only one thing left to do. It is only right to now cover and uncover all those frequently asked questions. Let's jump in!
FAQ
1. Do you need hosting for a WordPress site?
If you are going to make a site with WordPress.org – the answer is yes. For some other sites, you do not have to.
Having control of your website must be your number one priority. And you can achieve that if you have a hosting site for WordPress.org. It will let you add as many plugins as you want, features, and you can customize it however you want it.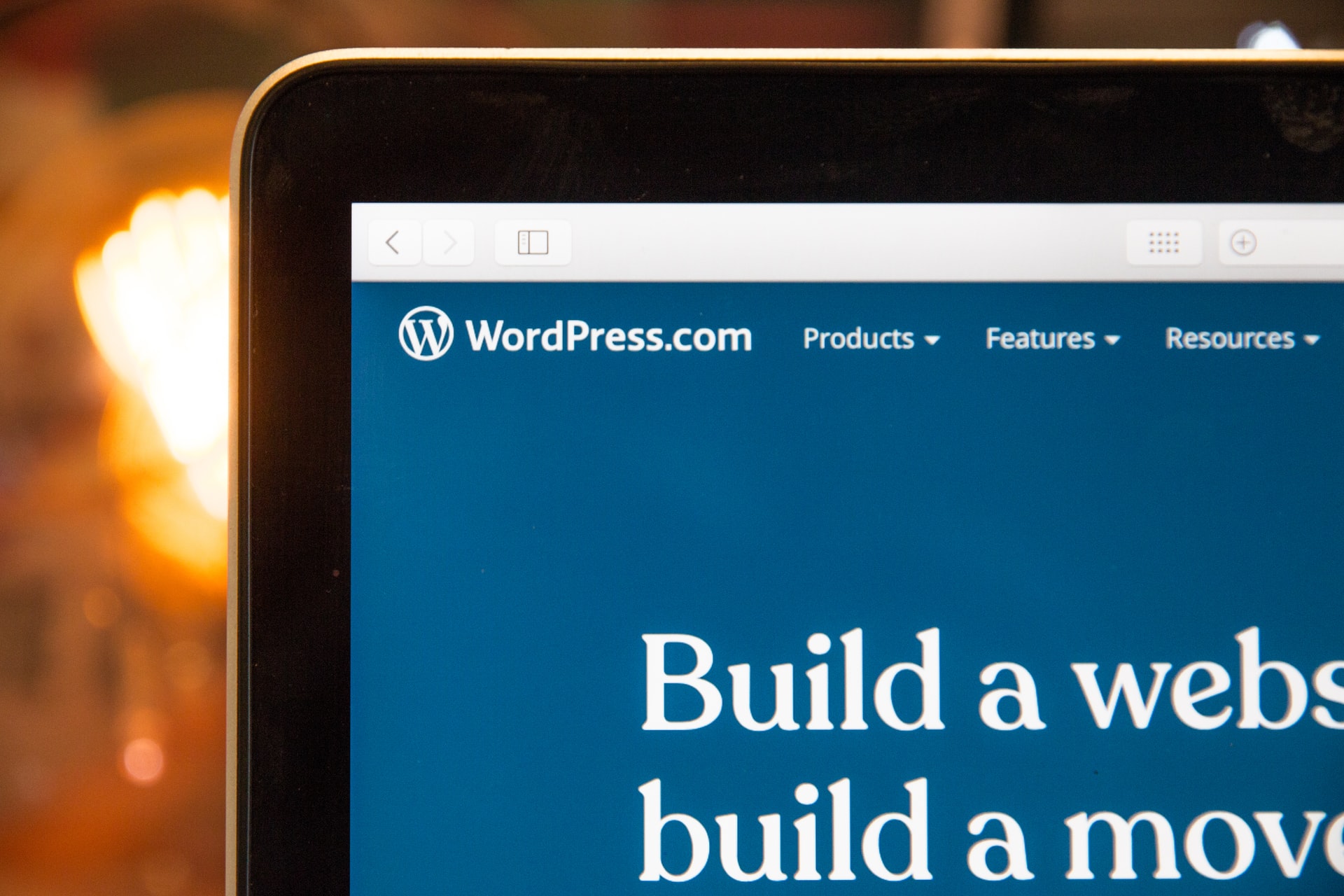 And you should know that with customization, and plugins you are creating a unique brand. Plugins will help you to improve your site even better. And for all of these reasons, yes, you should use WordPress and a compatible hosting provider.
2. What is web hosting, or rather, WordPress hosting?
To explain it simply – hosting, no matter what kind of, is like a house. It is a house with all your images, content, and website files.
WordPress hosting is no different. It is just made exclusively with WordPress sites. That way, your site will load much faster because of it.
Let's say that WordPress hosting is an original battery for your laptop, and the laptop is WordPress. Of course, the original will work better than the copy one(web hosting in this case).
3. What are shared hosting, dedicated hosting, and VPS hosting?
Well, shared hosting is when multiple clients share the same server. It works the best for small businesses and small webpages without a crazy amount of traffic. Facebook and Instagram, for instance, can't share a server.
Besides, it is the most affordable plan for a lot of people, and we get it – it is a tough economy out there. Even though it is the cheapest, it is also the least secure and least reliable option.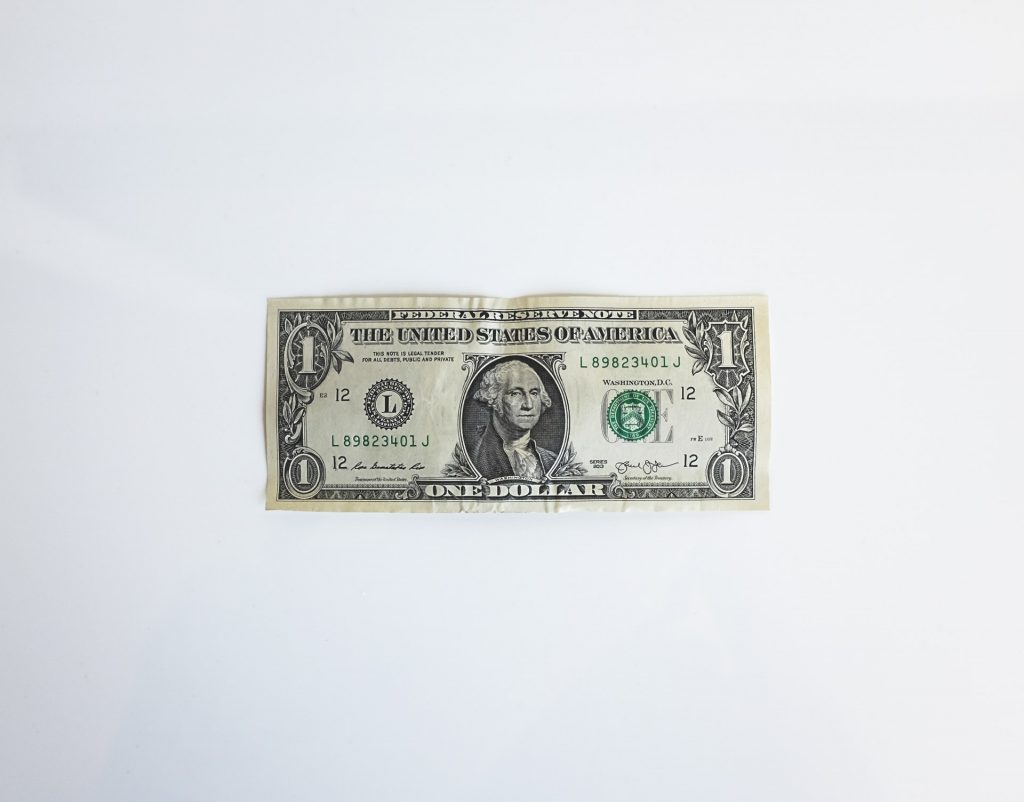 Dedicated hosting is on another side of the spectrum compared to the shared one. It is the most expensive one and for a good reason. You are not sharing a server – you have one only for yourself. Besides, you can have your IT team managing it, or the provider can give you the one – for a fee.
VPS hosting or Virtual Private Server is a combination of privacy, managed hosting, and control while still sharing the server. This option is the best for some medium businesses and blogs that have a lot of traffic.
4. What to look for in a hosting provider?
It is pretty much simple. Look for all the details that we explained in this article. Do they offer a free domain? Will you get free SSL Certificates? What is their speed? Do you get 24/7 support? What is their plane with upgrades? Is their reliability higher than 99%?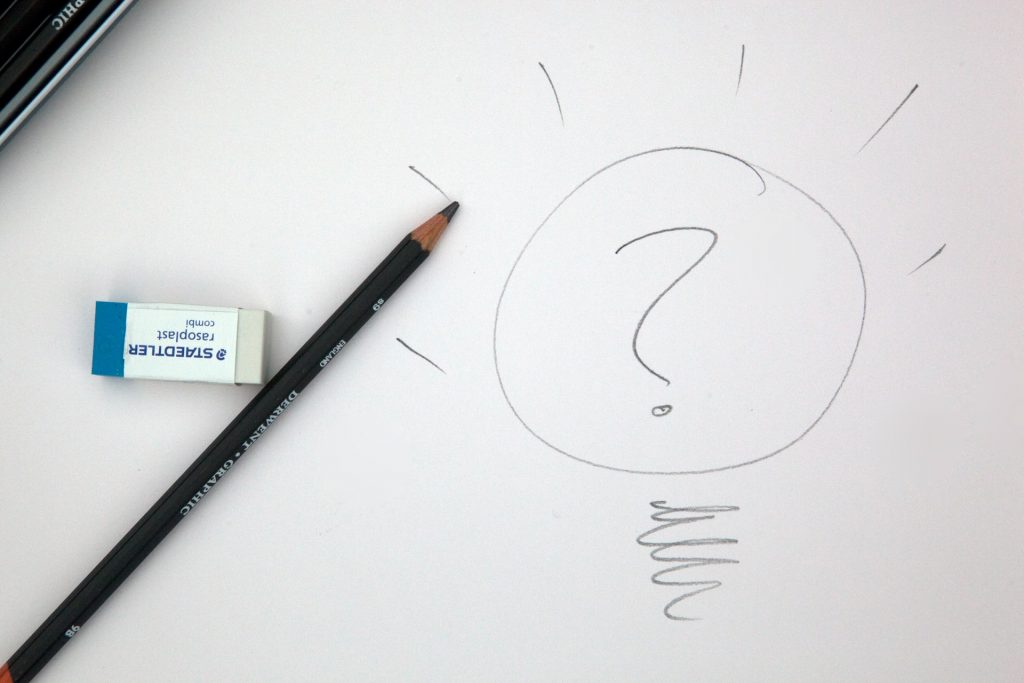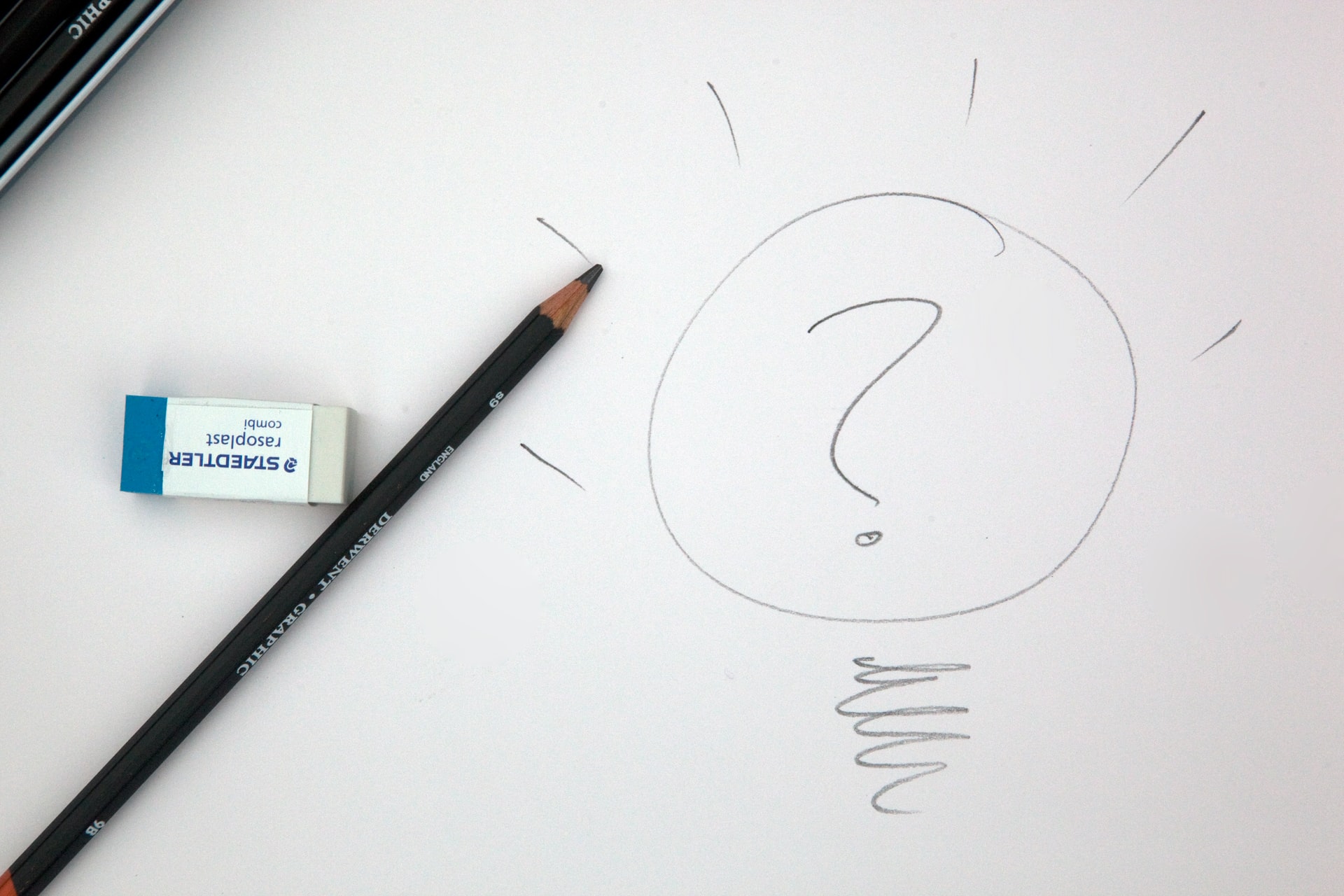 These are all the questions that you need to ask yourself before committing to a hosting provider.
5. Is there free WordPress hosting?
To be completely honest, there are some free hostings for WordPress. But just like anything else that it is free – it comes with a catch. They come with some requirements to put their ads or something similar. And we all know how ads can be a bit annoying (side-eye to YouTube).
To have it run smoothly and without those annoying ads, we recommend you to now even look at this option. It is better to invest some money and have it your way!
Conclusion
To conclude things with this article, we must say that hosting is crucial to your business. They provide you, or they should, with security, speed, and support. These three are the big ones – there are many things that you need to look for in a provider. We have already conquered those things at the beginning. Be sure to soak all of these pieces of information in your head.
Your hosting provider will be your best friend while running your business. So be careful about choosing one.