Not to be a doomsayer, but the age of privacy is waning. With the Internet and other information networks coming, our privacy becomes harder and harder to save. A comprehensive security solution like Aura is the best method of protecting your devices, finances, and identity. It goes way beyond using just passwords. Humans didn't need to worry about hundreds of different passwords for their finance, entertainment, and health needs in the old times.
However, now we do, and not only do we have to remember them all, but we also have to make them incredibly complex to ensure their security. After all, hackers keep evolving and improving their methods day by day, and having a simple, all-encompassing password just doesn't cut it anymore. As a result, everyone should utilize password managers.
Password managers are programs that encrypt, generate, store, and remember your online credentials for your convenience and safety. If you're using a password manager, you won't need to remember all of your passwords. Instead, you'll have to know your assigned master password that leads to the rest of your information.
To save you some time, we have created a special list of the best password managers to use in 2021.
1. Dashlane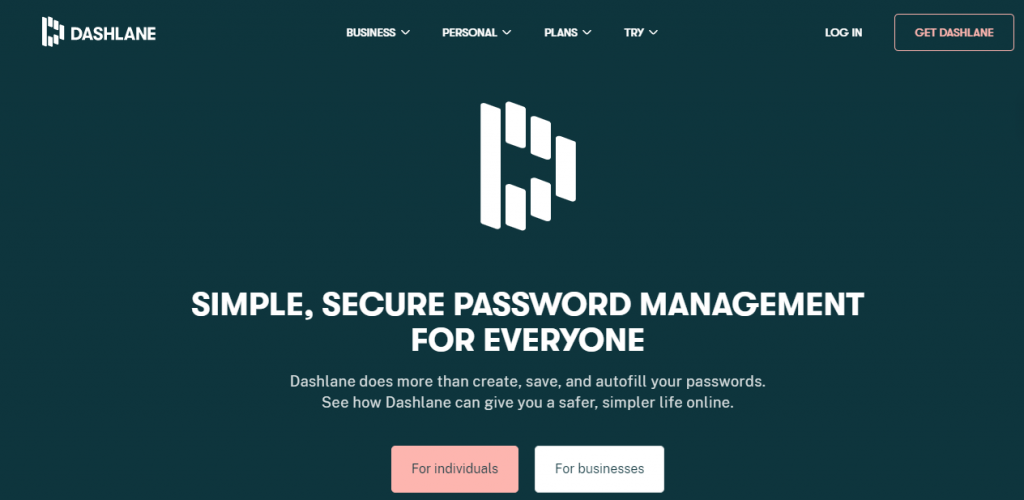 Usually, having a free-to-use program might seem sketchy when it comes to security, but Dashlane convinces even the staunchest cynics. With its free password manager option, you can store over 40 independent login credentials as well as autofill forms for your contact details.
However, even more impressive is how much Dashlane offers for a premium upgrade. One of the best advanced features is the auto-sync of your data across all of your devices, as well as a personalized alert in case any of your credentials are in stolen data piles.
Furthermore, if you want to take care of your privacy, Dashlane offers a VPN service to its premium users. It also makes sure you are aware of your password's health in real-time to minimize the chances of a security breach with its unique reporting dashboard.
If you're working with a team on a particular project that requires maximum security, Dashlane offers a group sharing option that prevents unwanted leaks all across the Internet. And while the premium option is a tad costly, it's worth checking out.
2. NordPass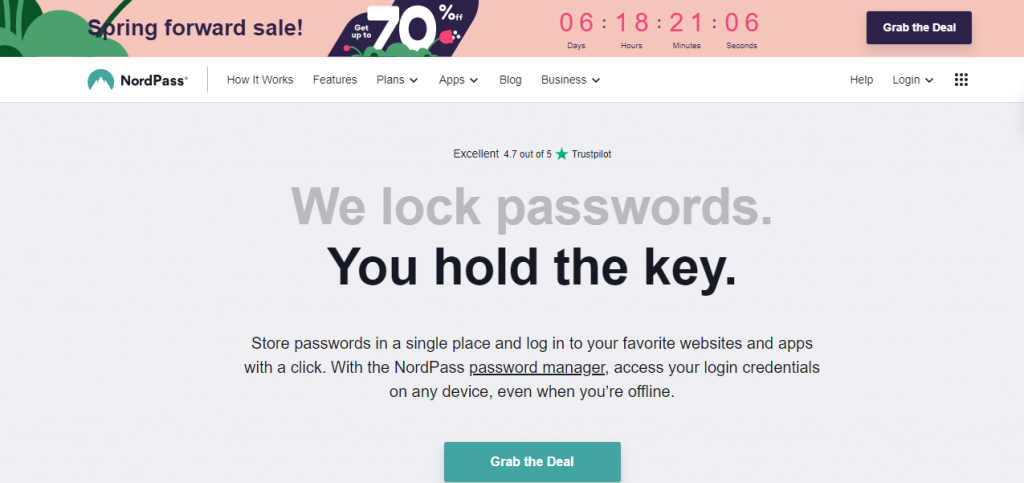 In recent years, there has been a noticeable rise in the popularity of VPNs. One of those is NordVPN, which has decided to branch out into other internet security applications.
So, we present to you NordPass, an easy-to-use password manager that offers storage of encrypted passwords, browser plugins for ease of access, and strong password suggestions. Its premium feature allows for automatic syncs of your data on five or more devices; however, its free plan allows only one.
Unlike other password managers, NordPass doesn't have a hard limit on how many passwords you can store. Also, you can even store credit card and banking details for easier online shopping. Unfortunately, NordPass doesn't have the ability to autofill forms, so you'll still have to do that manually.
3. LastPass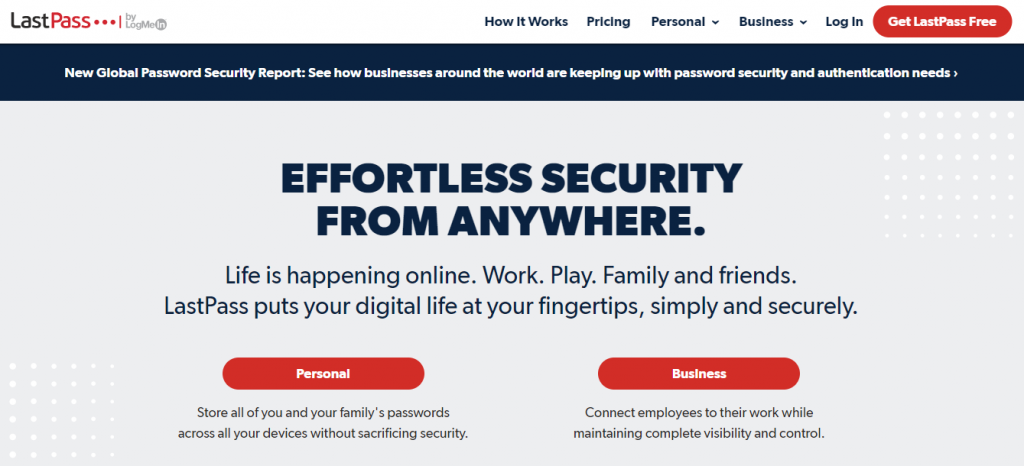 One of the original password managers that started the whole trend is most definitely LastPass. From its inception, LastPass was and is built to serve a direct purpose, and that is to keep your passwords secure.
It has one of the best free versions on offer, especially since it can keep your passwords on your PC and your mobile phone. Furthermore, in case you're not sure how safe your passwords are, LastPass also offers multi-factor authentication for that extra layer of security and to prevent phishing attempts.
However, there are still some drawbacks, especially for free users. Mainly, if you're a free user, you can have an unlimited amount of passwords only on one device.
4. Bitwarden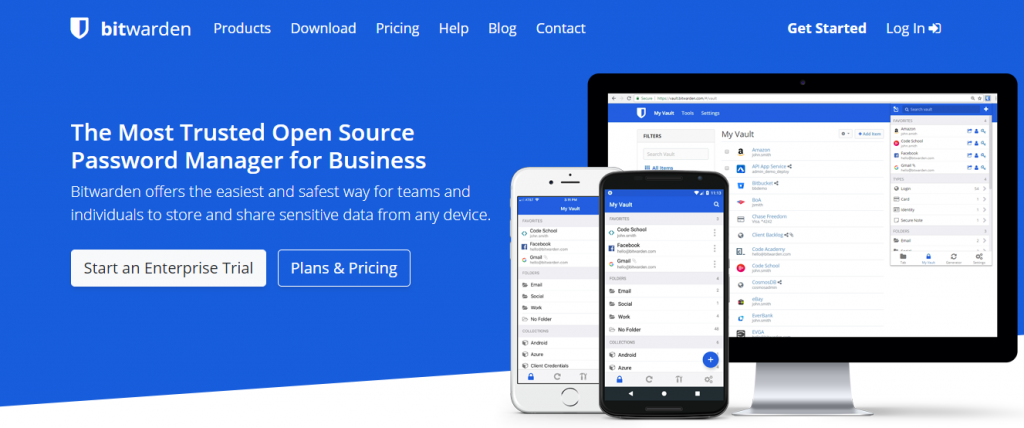 If you're looking for a password manager that is both sleek and based on open-source encryption software, look no further than Bitwarden. It's a perfect password manager for all sorts of users, from big businesses to a lone individual.
Not only does it focus on creating a user-friendly experience, but it's also not stingy in its free plans as it's one of the rare password managers that allows for multi-device syncing even for its free users.
Also, if you're unsure of how strong your password is, Bitwarden, to its premium members, offers reports on the password strength so you can continuously keep track of it.
5. Keeper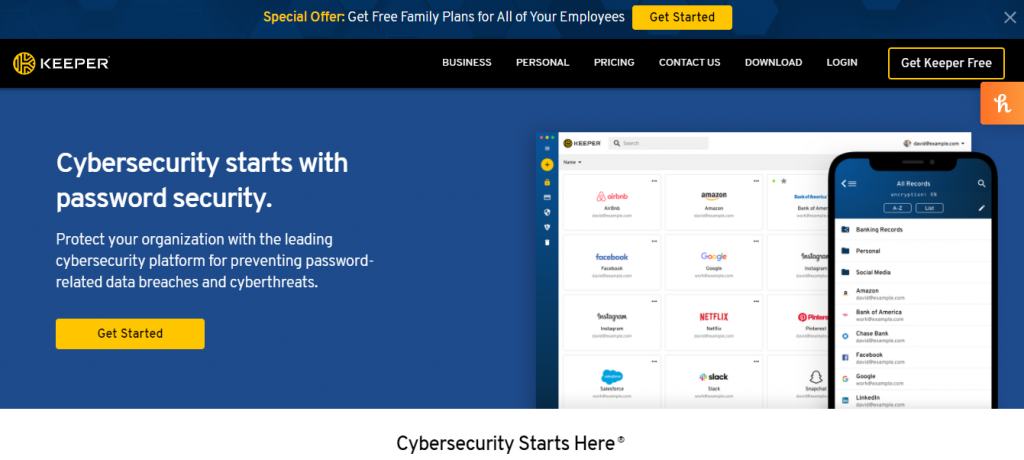 Keeping things safe is a keeper's job, so why not employ Keeper to keep your passwords secure. After all, as they say, proper cybersecurity starts with password security.
Despite not having a free version, Keeper has one of the best password managers currently on the market. Since you're buying a premium service, it's no wonder they deliver such a high-end product.
You can plug it into any of the major browsers, and they offer excellent mobile apps too. This password manager can even use your biometrics for an extra layer of security if you have the phone app.
Furthermore, Keeper will notify you of any data breaches where your passwords might have been compromised. Keeper's family plans also allow for secure file sharing so that you and your loved ones can chat and share files without anyone knowing.
6. 1Password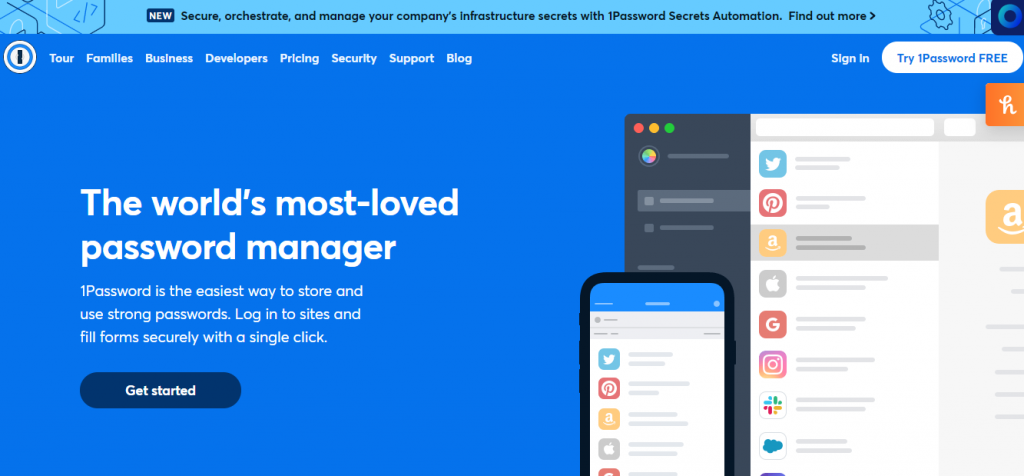 If you're looking for a reliable password manager, look no further than 1Password as it's one of the best password managers not only for individuals but families as well. With it, you can share password protection with anyone important to you.
While 1Password lacks a free version, it makes up for it with its impeccable performance. It comes jam-packed with features, one of the best is the ability to create a separate temporary guest account so that you can share info such as Wi-Fi passwords with your friends.
Even though it is a bit pricey, it's worth getting 1Password considering its state-of-the-art encryption and protection systems.
Conclusion
All in all, while there are many options to choose from when it comes to password managers, the takeaway should be that you should use one no matter which you prefer.
Cybersafety should be on top of your priority list when it comes to surfing the Internet. Also, given how easy it is to have your data sold or stolen nowadays, getting at least a password manager should help you keep safe.