Videos are getting consumed much better than written content and even images. If you didn't use them already for your social media channel or content, you better start! People are starting to get fed up with textual content, and they don't like reading that much.
Everything is about visualization, especially when following a tutorial or anything similar to it.  When scrolling through the social media news feed, you should have seen that now videos play automatically, even on Youtube. That's an eye-catcher right from the start.
Maybe you already know the importance but do not know how to make them or edit them—don't worry. You can create amazing eye-pleasing videos with some tools that do not take much training.
So, let's dive in.
1. VideoStudio Ultimate 2021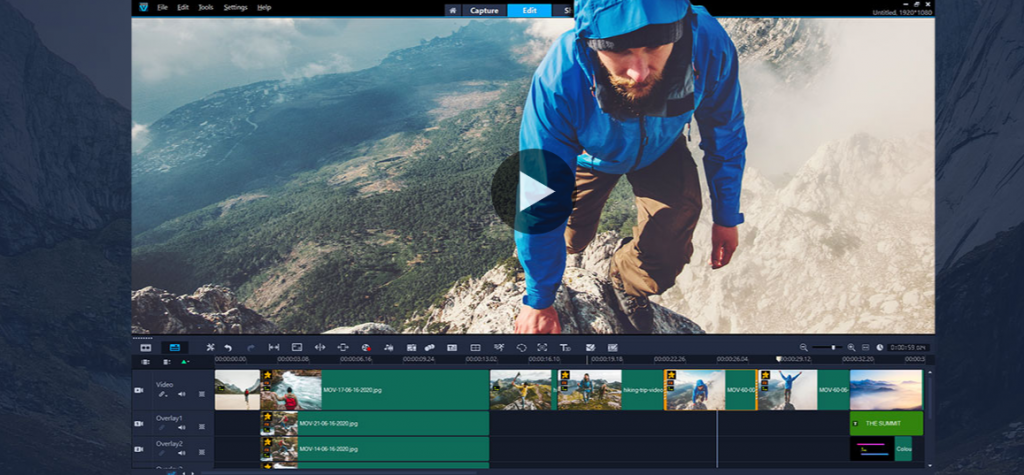 The first tool on our list is VideoStudio Ultimate 2021. With this little devil, you can turn your best moments into excellent clips. It has a great set of tools to help you achieve that in the blink of an eye.
It has some of the best drag-and-drop graphics, transitions, effects, titles, and 2000 effects, making it the perfect tool for anyone looking to skyrocket their social media presence. You can create unique titles like an animated pen effect that you saw on those expert videos before.
Plus, you can play around with some tools like cinema-quality color grading, stabilization, color grading, split-screen editing, and more. The tool also provides you with templates that you can use to create videos right from the start.
Besides, it lets you, as a tool should, import clips, capture multicamera angels, and record your screen, making it a perfect tool for any video that you want to make, from tutorials to great clips from adventures.
2. Wondershare Filmora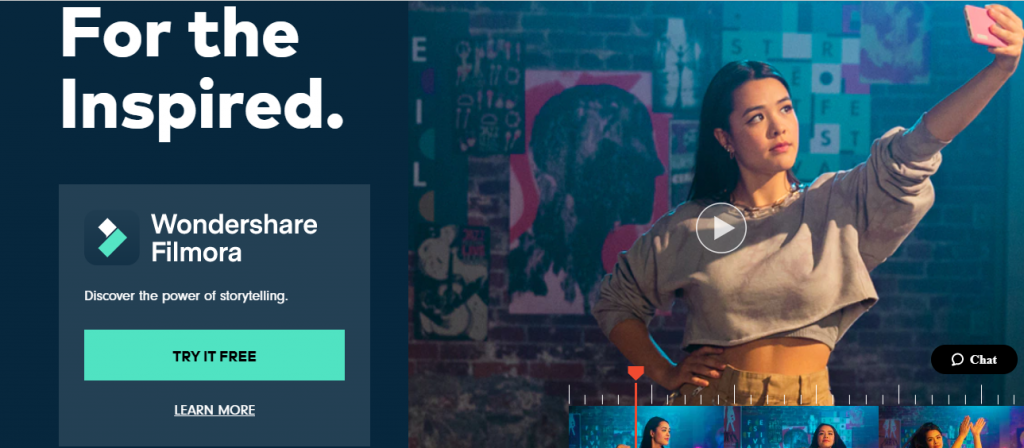 Wondershare Filmora is our second pick for you! It is a tool that is versatile as a tool can get. It is simple, calm, and an HQ video editing tool. With this tool, you will be editing like you have been doing it your whole life. It is easy to use, intuitive, and with a lot of excellent options.
Some of them are overlays, filters, transitions, and motion elements. Plus, you get a fair share of royalty-free music that you can use for your clips. And we all know how hard it is sometimes to find the right tune for our videos. The tool also has a learning center where you can see detailed tutorials, informative blog posts, and a community to help you navigate your ups and downs.
Except for a learning center, the tool also provides you with a support center with FAQs and everything else.  Besides this, you can also get FilmoreGo and Filmora Scrn, which are their mobile and screen recording programs. These are always a great addition to the toolset.
3. InVideo
The third tool that we have is InVideo. You do not have to download this tool or worry about losing your projects – everything is hosted on the cloud. And do not worry about crushing or lagging. It will work just fine even after you add all your effects.
InVideo is an excellent option for beginners as well as advanced users. If you are not familiar with starting editing as a newbie, you can always use their 4000+ templates. That way, you can see how it works and what you need to edit, making it easier to catch on to the process. But if you do not like a head start, you can always start from nothing and edit it yourself.
Nevertheless, one of the best things is that you do not get a watermark on your videos even if you use a free plan on this cloud-based tool. So, if you are looking not to spend a lot of money on a video editor, this is the choice for you!
4. Blender

Blender is our fourth tool on this list. It is an entirely free option with great 3D animation options as well as a video editor. Yes, you can render and model some cool 3D animations with it! The video editor has the possibilities of cuts and splicing, color grading, video masking, and more.
It has a range of 32 slots for adding your files, such as audio, scenes, images, videos, masks, and effects. You can also live preview your work, and it has a chroma vectorscope, histogram displays, and a luma waveform. In addition, you have audio mixing, scrubbing, waveform visualization, and scrubbing.
To be fair, it is not a lot, but it is enough for some good posts on social media that do not have to be very long. But you can control the speed, adjust some crucial things like keyframes, transitions, layers, filters, and similar items.
5. Shotcut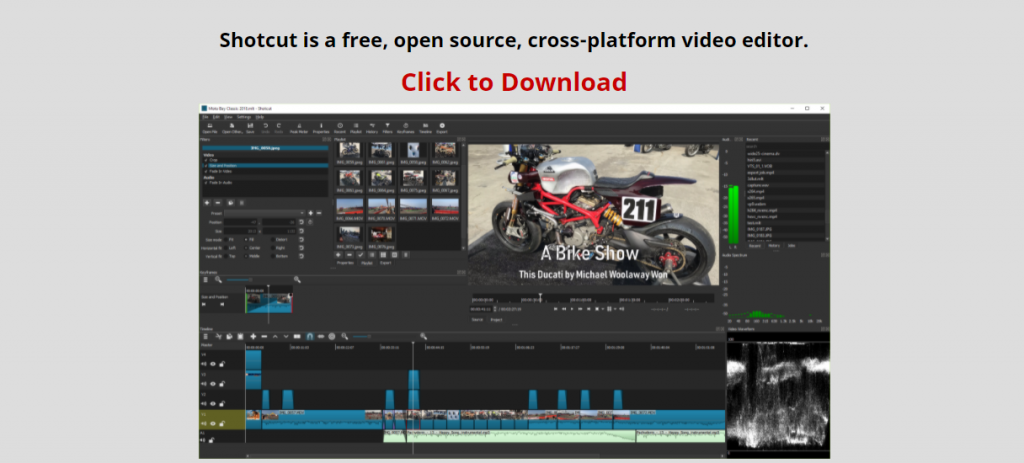 The last tool but not any less critical is Shotcut. Once again, it is an open-source video editing program that is just perfect for those that have never dipped in this field. It provides you with a ton of excellent tutorials that will help you master the skills of editing.
Plus, it supports a great variety of formats for audio editing, video effects, and many features that go along with it. Besides, you can capture and insert up to 4k resolutions from HDMI, SDI, webcam, JACK, IP stream, and more. You can also mix and match resolutions and do frame rates inside your project.
Conclusion
In the end, we can all agree that videos are way more important than they have been before. So why not implement them into our social media accounts, websites, and newsletters.
It may seem hard at the beginning to master some stuff, but with a little bit of time and effort on your side, it will be a piece of cake.