Writing was one of the first activities since the beginning of time. People were writing symbols on the walls, which later became the letters that we know today. With the evolution of the world, the way of writing changed.
After pen and paper, and later a typing machine, people now use many writing tools for better writing and document organization and coherence. Writing tools can help with the writing idea and story consistency, staying focused and punctual.
There are many categories by which we can arrange the writing apps and this article will suggest the five best writing tools all writers need.
1. Grammarly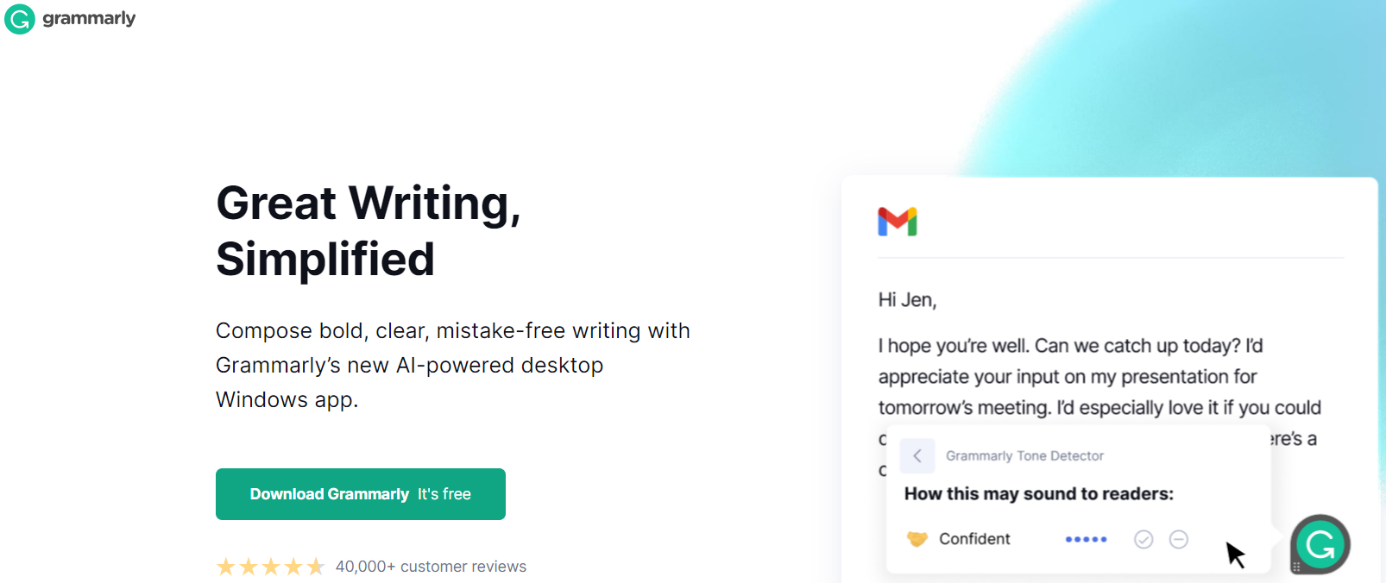 Grammarly is a must-have tool for every writer. It helps you with grammar and the flow of your text. You can write directly to the Grammarly editor or upload your finished document. Grammarly checks if words are written correctly and if you are missing the article or singing somewhere.
In addition, it tests the readability, suggesting other words for better understanding and text flow. Also, it offers definitions and synonyms of the used words, which widens your options. Grammarly can work as a web app and desktop app.
It integrates with other writing environments such as Google Docs, Microsoft Word, or email clients. Its Free version is simple but useful. The Premium version offers a longer list of features, and the Plagiarism checker is one of the most important ones.
2. Evernote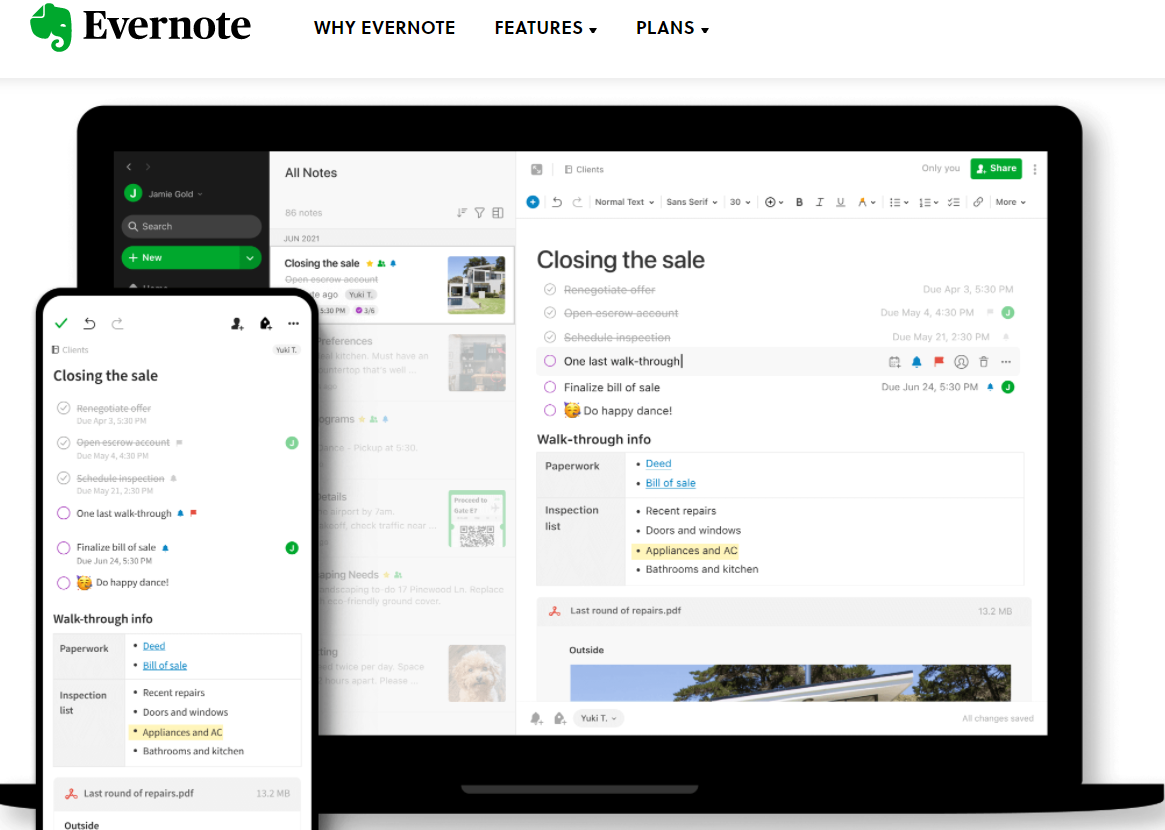 Evernote is a complex and versatile platform with a simple user interface. It helps you with ideas, notes, research, and tasks. Evernote has an editor with prepared templates. You can arrange your writings into different notebooks to avoid cluttering.
Also, you can assign contextual tags to the notes for easier search among the notebooks and different topics. It has a very advanced and fast search which saves you time and keeps you focused. Also, its important feature is enriching the note with media attachments, which can be easily found.
Evernote accepts scanned documents and deep searches through them. Evernote works as a web and mobile app. Furthermore, it can be integrated into web browsers. Its automatic sync of notes across devices makes your work easier. Evernote free version is limited, but Premium and Business versions have team-related features with bigger storage for documents.
3. Reedsy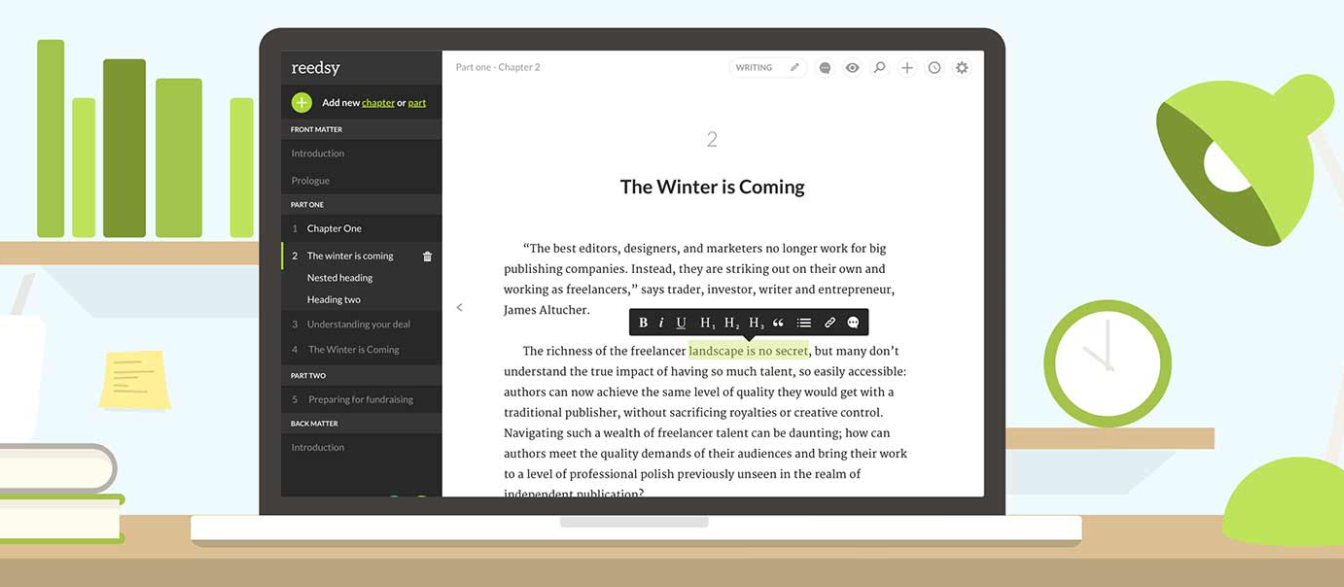 Reedsy is another writing tool with a simple user interface that helps you stay focused on your writing. Reedsy is specialized in writing a book. First, it does all the formatting and chapters organizations for you.
Next, Reedsy offers great collaboration among co-authors; it tracks their changes and allows comments and fast communication. Its great feature is simple file export and distribution. After detailed editing, your document can easily be published across all services.
4. ProWritingAid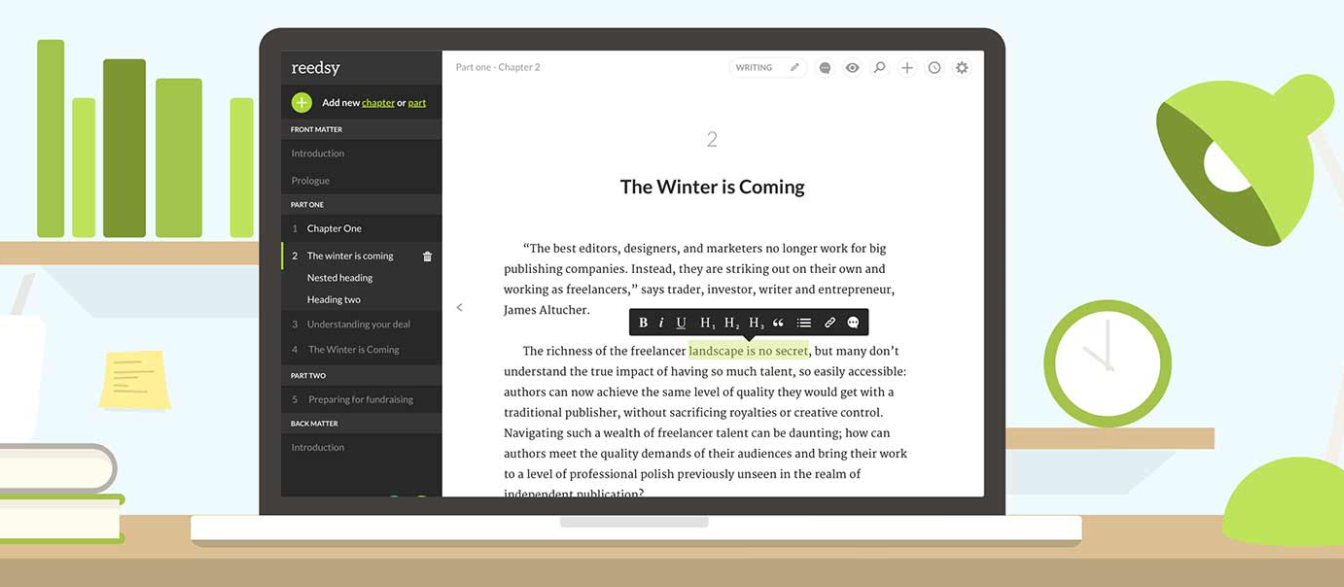 ProWritingAid is another useful tool for writing and editing. It searches for errors, corrects your writing style, and suggests better options. Furthermore, it searches deeply and shows analytics reports on your writing.
It improves the readability and consistency of your document. ProWritingAid offers quizzes and material for learning and improving your writing technique and style in the long run.
This tool works as a desktop and mobile app and integrates with all major browsers and management platforms for better service. It has more pricing plans.
5. Draft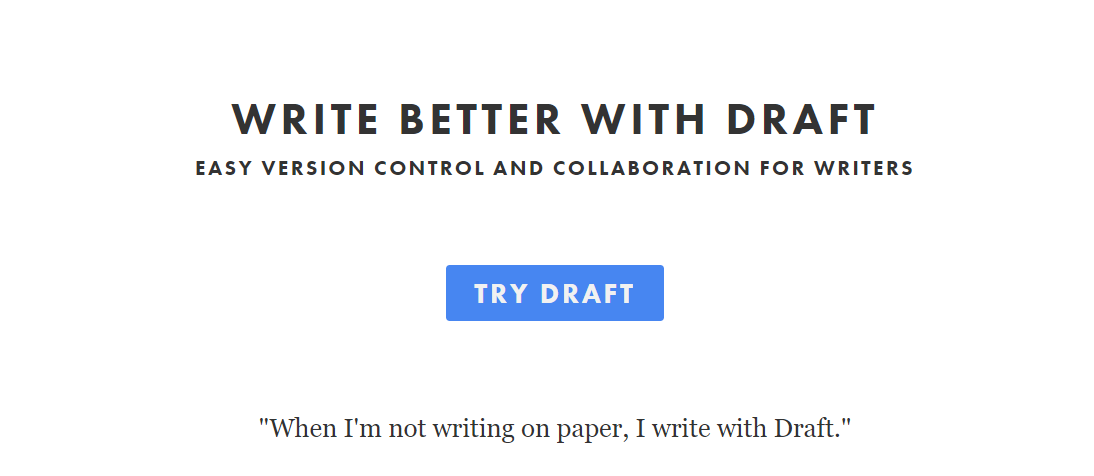 Draft is a very simple tool that offers many life-saving tips. It can help with its suggestions in real-time while you are typing. It improves your writing style and always lets you see all your document versions to see the differences.
Draft offers an option to create presentations with given templates. Also, its important feature is media hosting. Plus, it is a great tool for teams since it offers team collaboration and comments from others on the document.
Finally, Draft can publish your document over different platforms. Also, it integrates with all major cloud services, where you can sync your documents. Draft sends detailed analytical reports about the writings and engagement among readers. It is a free tool.
Conclusion
Writing is everywhere. For easier writing, it is recommended to have a good environment and tools. Writing tools can help you with the idea transformation, organizing the content, and saving you time.
Choosing the best apps and tools for your job activities is important. Hopefully, you will find the best-suited writing tool for your needs.