Are you looking for the best way to create cartoon pictures without the software? if then read this article to create your cartoon picture within a minute without any application.
Steps to Create Cartoon Picture Free Without any Softwares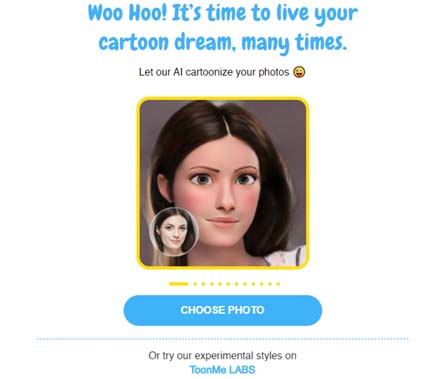 Go to chrome browser or another browser.
Then go to "Google".
Now search for the term "Toonme" and hit the search button.
Now open the first website or

click here

.
Now simply click on the "CHOCE PHOTO" to select you any picture from your gallery.
So after selecting your photo from the gallery you just wait for a moment to finish the process and here you go see your picture now on cartoon mode.
Now if you want to download this cartoon version picture just wait and see the downloading is automatically started.
Wrapping Up
So this is a quick guide about how to create your cartoon picture within a minute? and now i think you can do it with yourself, also, if you stuck on any problem then please let me know then i will give you the right guide of this process, Thanks for reading… also, read a similar article: How to Install Prisma Photo Editing App in Android? So bye-bye!