Hope you're all well!
So are you looking to delete likee account permanently from your phone?
Then here i have a step by step guide for you about this process, so if you're bored using the likee application of your android phone then definitely now you want to remove the app from your phone.
And I'm here for helping you with this.
So at first if you know what is Likee app? then ignore this passage because in this small passage I'm going to tell you what is Likee video app? with my small words: so Likee is a video sharing platform where users share there own funny or any types of videos for engagement and now this app available on play store as a "Likee – Let You Shine".
I think you understand what is the Likee app? and now it's time to show you how to remove an account from the likee platform?
Steps To Delete Likee Account Permanently From Android 2020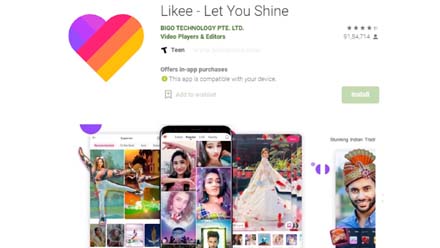 So at first if you already using the Likee app then find the "Profile" icon from your Likee application.
At the "Profile" section you need to scroll down and find the "Settings" icon, and it will appear as a "Gear" icon and then click on it.
Now you see in the settings section called "Delete Account" and now it's time to click on it.
So after clicking on the "Delete Account" now you see an instruction page on your screen and now its time to follow the step by step instruction.
Now in the instruction section, there is another "Attention" note here and in the attention note you can see a notice called "you can't get back your account data, and account data means your videos or anything after deleting your likee account" so you need to keep in mind.
So if you agree to delete your account then click on the "Next" button to proceed with your work.
Now it's time to give feedback on the Likee application, it's mean why you want to delete your likee account from your phone? and then you need to give a screenshot of your likee account profile with the help of the "+" sign below.
Then in the last form, you need to give your E-mail or Phone number for notification of your update, mean when your account will be deleted from the likee platform then you will get a message or email from the likee official.
After submitting all the important things you need to click on the "Submit" button to complete your account deletion process.
24 hours need to completely delete your likee video account from their database.

Process time
Bottom Line
How To Turn Off Likee Notifications?
How to Stop Showing Likee Videos on IMO App?
So this is the time to leave the article because I complete showed you the real process of how you can remove or deactivate your likee video account from your android phone, and if you also, have any problem with account deletion then comment below and that's why I will respond you and help you very soon.