Hope Youre All Good!
Are you createing so much gmail accounts on your android or tablet phones?
I think yes! because there are no limitations to creating Gmail accounts on any mobile phones, you can make Gmail account easily, and that's why so many android users just making and destroying their accounts.
But in some case, i found on Quora and so many other Questions and answers related sites and where i found so many android users finding the solution of how to find all gmail accounts linked to phone number or email address and now they want to remove them and then they just want to make a proper Gmail account for there phone.
There is one reason behind this is, managing so many Gmail accounts is difficult and that's why now peoples want to find their old Gmail accounts from their phone and then they want to remove the old Gmail address, but is it possible or not?
So basically, finding an old Gmail account is possible, but when you found your Gmail address then what you want to do with the old Gmail it is your choice, so in this article, i will show you how to find all Gmail accounts linked to phone number or email address with a simple way?
Is It Possible To Find Your All Gmail Accounts Linked To Your Phone Number, Email Address?
There is not possible to find your old Gmail accounts to your phone number or email address, because google doesn't give this information to you because you know how many accounts you have created or how many accounts you using for business purposes or any other purposes.
Here is the prof of the google forum: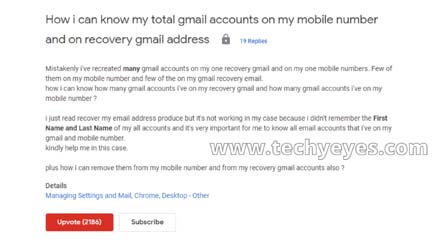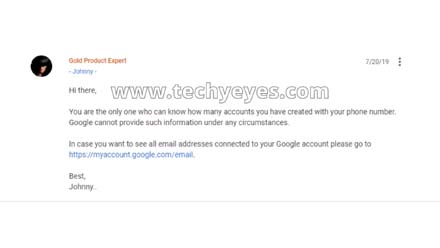 But if you want to see all email addresses connected to your Google account then you can do it by using a simple link which is provided by Google and this is the link: https://myaccount.google.com/email.
Steps To Find All Gmail Accounts Linked To Phone Number or Email Address
So if youre faceing this problem and now you want to find your old gmail accounts from your mobile number or gmail address then read my all steps below and follow me.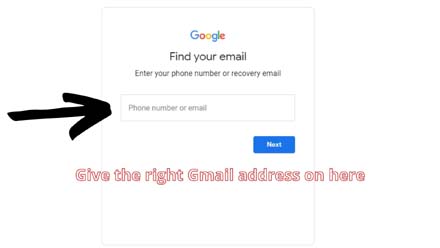 First, open your Google Chrome Browser and go to the address bar and search for this "https://accounts.google.com/signin/v2/usernamerecovery?hl=en"
Now when you found a form now it's time to provide the right information of your old Gmail accounts, so first, give the Gmail address on the box, so remember and put it on the box, and then click the Next.
Now this time to give the first name and the last name of your old Gmail account.
So now Google will check your given information on their database and then when they found your all information on their database then you will see a verification message on your old phone number, so just check the phone number to get the OTP message.
Now google give you a box to verify the OTP and then you need to put the message code on the box and then click the net button.
So when you put the exact verification code then you will see google will give you a congratulations type message and then now you can "forgotten Google account" and also, now you can change your password by the new one.
Video For More Explanation About This Topic
So this is the process of finding an old Gmail account by using your phone number and Gmail address, so i think now you got your old Gmail account by using this process, also, if you found anything wrong then you can contact with google by using this link "https://support.google.com/s/community/new"
Bottom Line
Track Mobile Location Using Gmail Account
Create Hike Account Without Mobile Number
So this is the best and easy way to find your all old Gmail accounts, so if you found anything helpful from this article then please do share or leave a comment below, also, if you want to ask questions regarding this topic then also, you can do comment on the same comment box below, so thank you for your reading 🙂 .