So hello my friends my name is olid and you are reading the "How to" category, in this article, i am going to show you how to live stream in Phoenix OS such as PUBG, FreeFire, or other games.
So do not wasting your time let's start this step-by-step process of this topic and if you are new to this website and have not read my old articles yet then please read them also, before reading this article.
Steps to Live Stream in Phoenix OS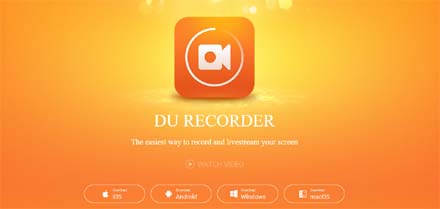 Search here du app recorder.
Now install this application on your operating system.
After that now open it by taping it and click on allow button.
Sometimes it goes freeze, but wait until it was completely open.
Before we start streaming have to change some settings so just follow my steps below.
First, turn full-screen app after close it, also turn on autorun for du app recorder (it's very important), and after start du app recorder
Open your settings and start setting up your resolution and other things to stream better way, so that first we change our resolution.
So just scroll down your settings page and click on "Video Resolution" now set it into 720p or according to your screen size.
Now set "FPS" into "Auto".
Then "Video orientation" set into "Landscape".
Also, if you want to remove your "Watermark" then click on it and remove the watermark.
After all settings complete now you have to go on the "Live" section from your center of the screen.
Now click on the right sidebar "Video camera" button and then click on the "Live icon" to go like from Phoenix OS.
Now click on "Start" to start your live and then select your platform like "YouTube, Facebook" and so many others.
Now click on "Allow" to give permission to the app to get access your account.
Here you go, now you have to create your "Title or Description" to start your First live, and to do that you have to configure live settings from your YouTube channel first.
After that, now click on "Allow" to start live, so to check is it working or not just pick any phone and check if your live working or not?
Wrapping Up
I hope these steps working fine, and these is real and proven tips do live stream Phoenix OS, so if you also, have any problem with go live with phonix os then please ask me in the comment section or if you want more articles related to phonix os then also, ask me in the same comment box.