We don't look at cooking just as a chore anymore. It has become a way to be creative and innovative. It is much more than just an attempt to carefully follow the instructions from grandma's old notebook with recipes.
To some, cooking is passion, love, and lifestyle. Food bloggers are becoming more popular today, passing on their love of cooking to their audiences.
They prepare recipe posts, photos from which you can almost smell prepared dishes, or videos to watch preparing meals step by step. With their help, it's easy to become a professional chef.
It may seem like an easy job, but food blogging is challenging and dynamic. A food blogger must be both a chef and a food reviewer responsible for procuring healthy and quality foods. Must be proficient in writing, photo processing, and video editing.
The best way to turn a hobby into a job is by attracting the audience and sponsors. The more photogenic, tasty, and attractive the dish – the better. It is a rule that food bloggers have long set as the norm!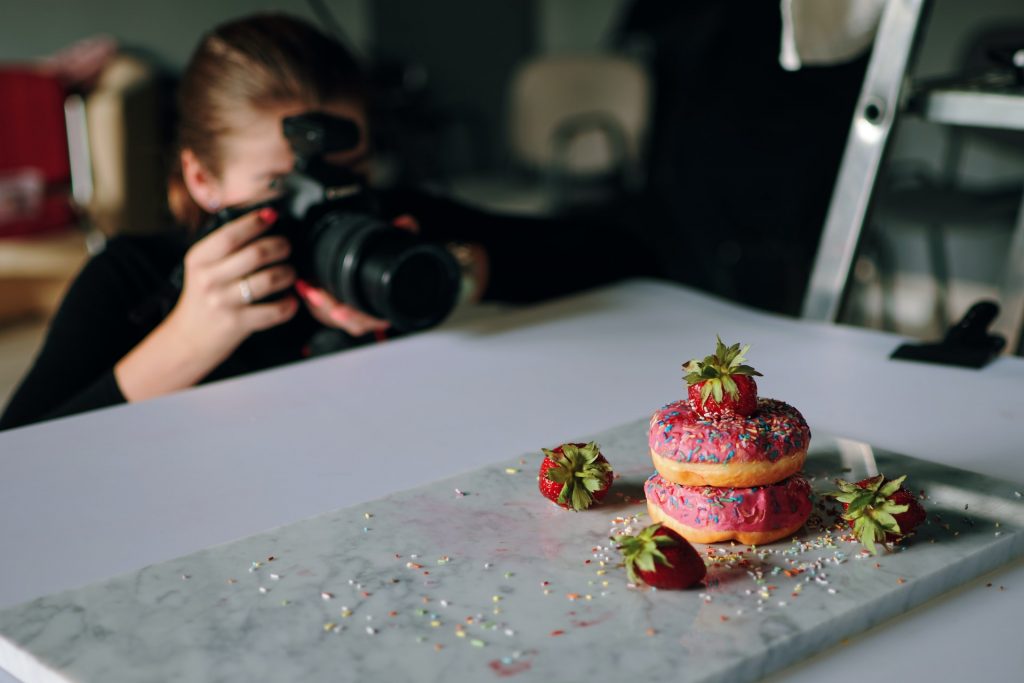 Being passionate about what they do, food bloggers stand out as real influencers in the world of food and gastronomy.
Ten plugins that can help you improve your engagement and audience expansion
1. WP Reset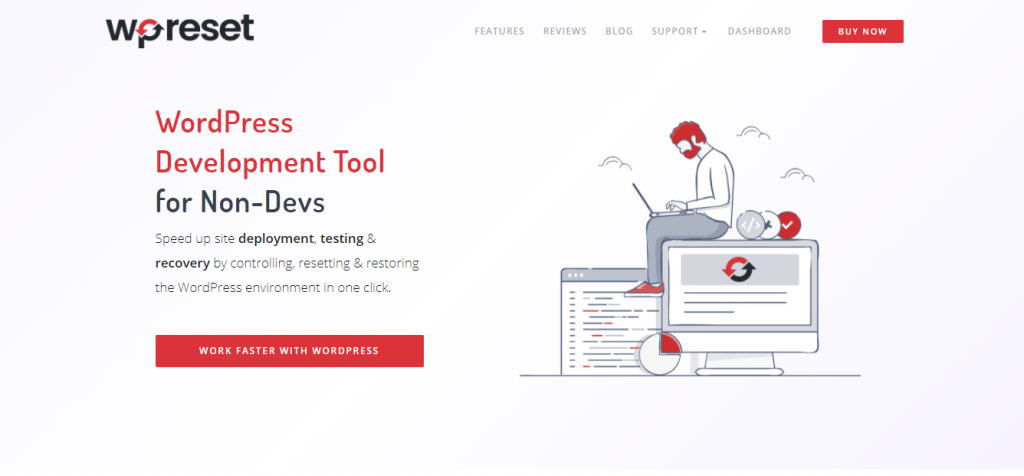 WP Reset plugin is one of those tools you often think you don't need, but you are glad you installed it when you see what you missed.
Start by securing the content on your blog. You may press something wrong, and the blog's content goes to waste. Therefore, it is essential to have the ability to backup. This plugin backs up your database to Google Drive. You can choose to reset all tables or just some of them.
Also, this plugin allows storage on multiple cloud platforms, not only Google Drive. It will enable you to take a snapshot of your blog content to store a copy of the current version. If you do not like changes and think your old version is better, you can quickly go back.
WP Reset allows you to develop, debug, and test. It is a great recovery tool, a time machine that takes care of anything that can be a problem for your blog's functioning.
The best thing is that WP Reset has an Emergency Recovery Script. If you have been hacked or infected with malware, this feature can help you reclaim your blog.
 2. Limit Login Attempts Reloaded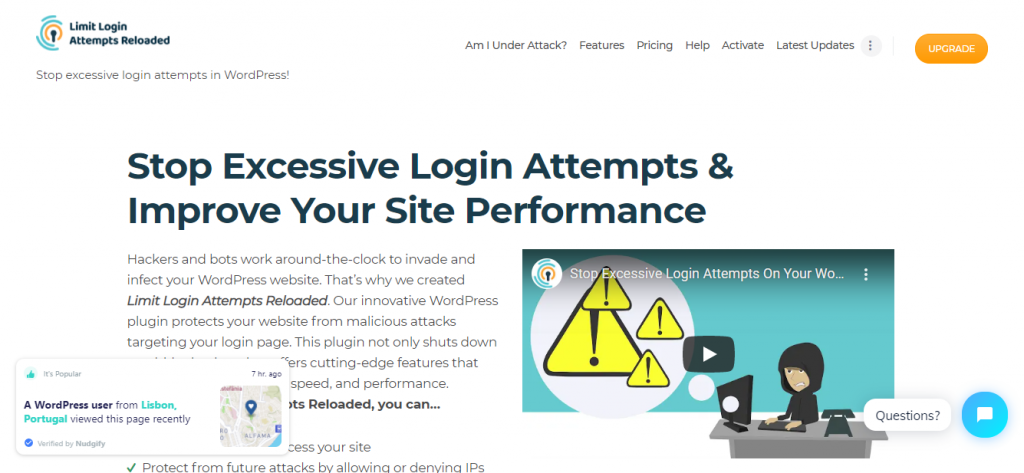 WordPress is a platform that allows users an unlimited number of incorrect password entries when logging in. This is one of your blog's biggest potential bandwidth segments, so it is crucial to pay extra attention to security.
Hackers can abuse this feature of WordPress, so having Limit Login Attempts plugin on your blog is the best way to minimize the risk of being attacked by hackers.
3. Google Analytics and Yoast SEO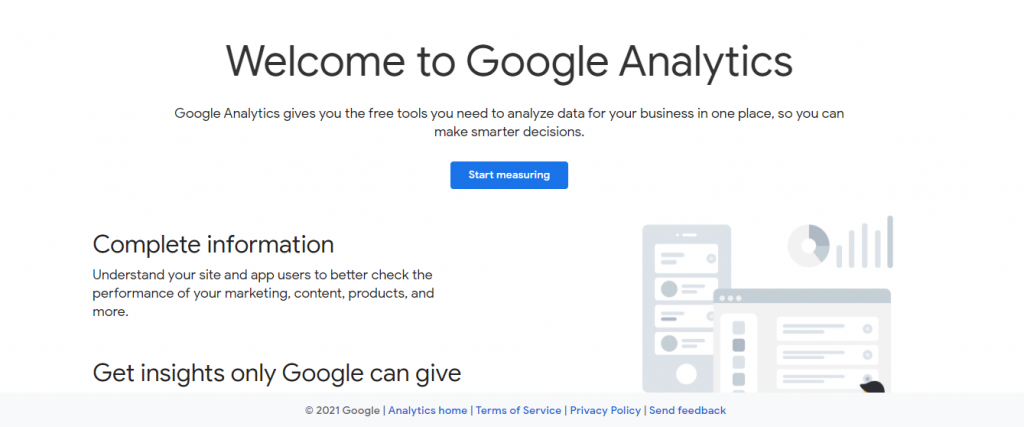 No matter how long you have been a food blogger, it is always challenging to follow people's reactions to your work. The point of food blogging is not just to cook, take pictures, and post videos. You also have to take into account your followers' behavior.
The best way to do so is by implementing Google Analytics. With it, you can track relevant data and get a better understanding of your audience.
Optimizing your blog is another essential thing to take care of.  Yoast SEO is the tool that can help you with that.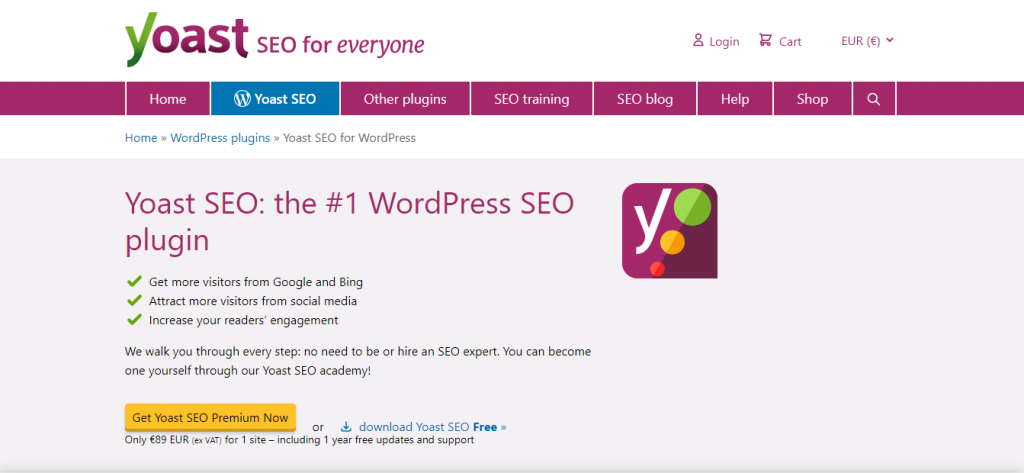 This plugin recommends the length of the post, suitable keywords for hashtags, and much more.  In addition, it helps you position your blog in the best possible place on search engines.
4. Simple Author Box Pro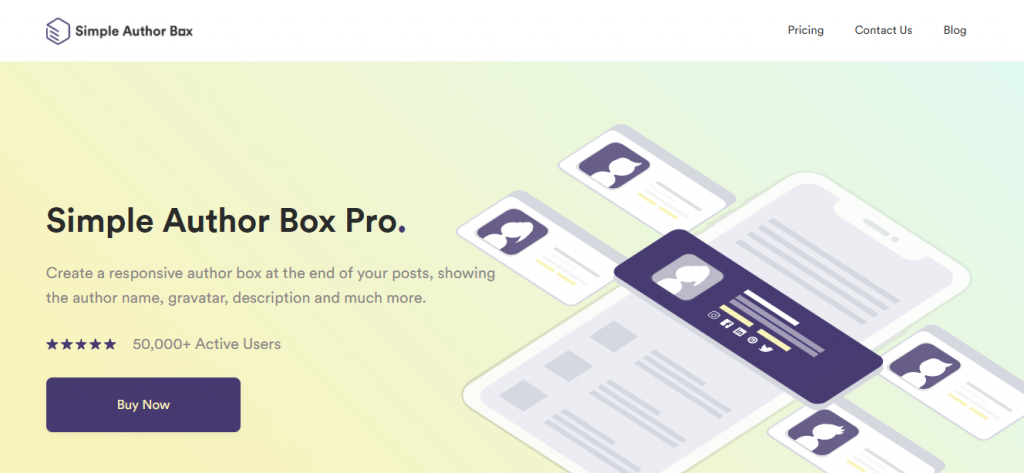 It is time to invite a guest chef to your food blog! You can cook together and come up with new recipes. With this plugin, you can credit different authors on one post.
Simple Author Box Pro allows you to add more authors to certain blog content, create their gravatars, sign them, add their biography, and much more. It is compatible with all devices, and with its help, you can automatically add information about the author at the bottom of each article.
Simple Author Box offers easy customization, with a design that is done precisely to your taste. Also, this plugin comes with many widgets and typography control to rule out any mistakes.
With all the new chefs, you will also have a lot of new traffic, and your SEO will improve. Why not start inviting your friends to be a guest on your food blog?
5. UnderConstructionPage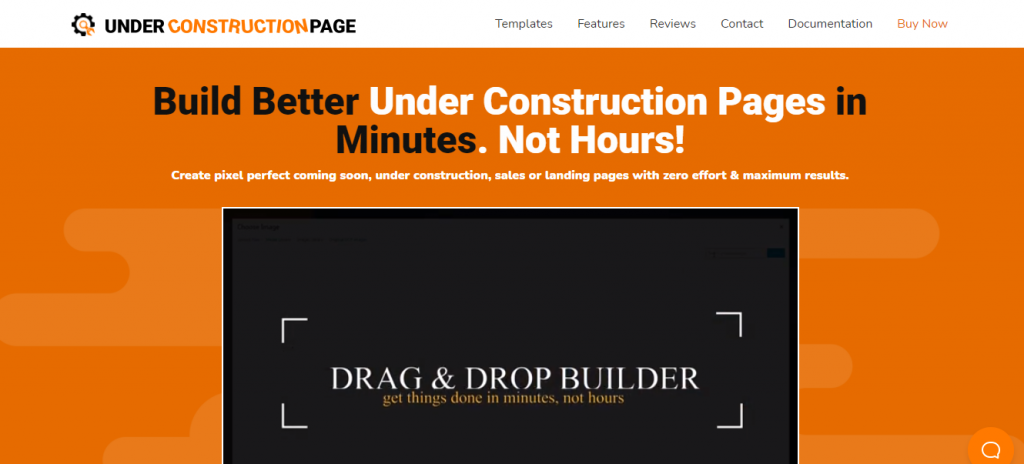 With UnderConstructionPage plugin, you can create and set a cover page while your blog is under construction.
Whether you opt for a new blog or a redesign of an existing one, the Under Construction Page plugin is sure to catch your followers' attention. Also, you can use this plugin to update your blog and quickly turn it on and off as needed.
You can set your logo, contact information, and how long the blog will be unavailable for search. Moreover, you can add links to your social networks where followers can interact with you.
UnderContructionPage has a great variety of templates, and you will definitely find the perfect one for your food blog.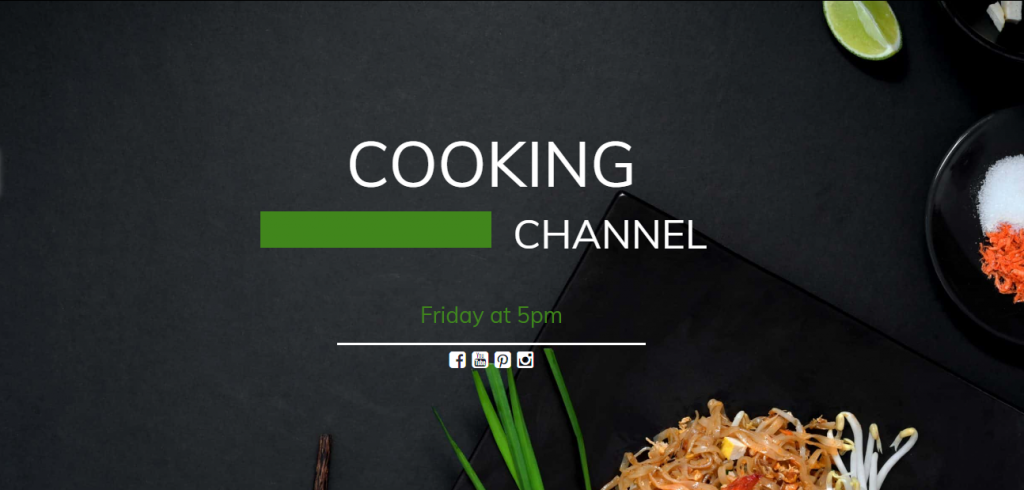 6. Green Popups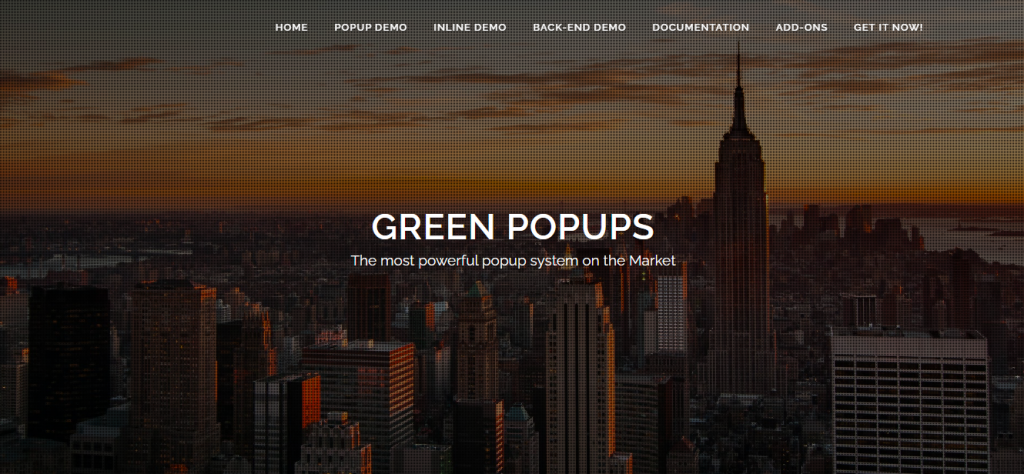 Green Popups is a premium plugin but worth every penny. With this plugin, you can create beautiful popup windows and forms to subscribe your visitors to your e-mail list.
There is no limit to these forms, so it is effortless to precisely make the kind of popup or shape you want. It also allows you to integrate with all leading e-mail marketing providers, such as Mailchimp, Mailerlite, and MailPoet.
  7. WP Sticky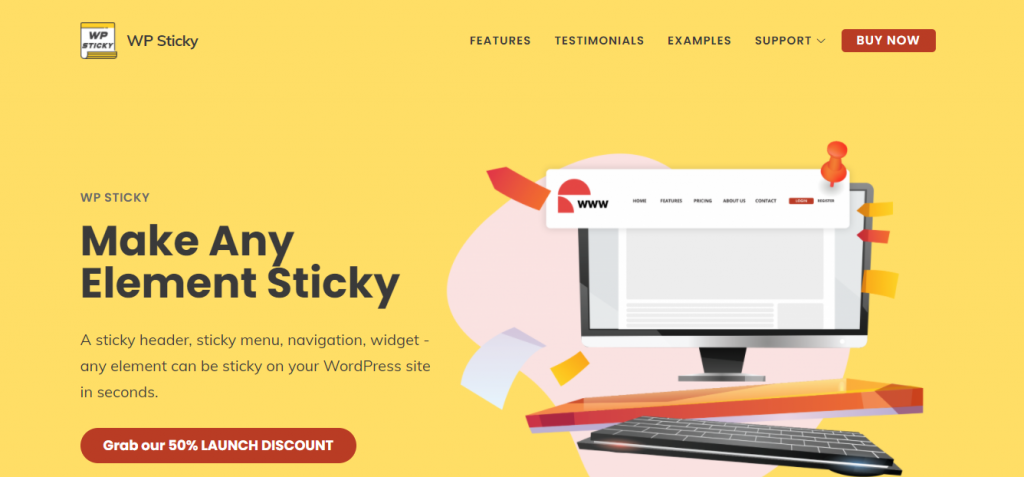 WP Sticky is a great plugin that will allow you to make any element sticky in less than a minute and without prior knowledge of coding.
Your food blog needs to attract the attention of potential followers. It is not enough to write out the recipe, record the food preparation and post it.  Your followers ask for much more than that if you want them to come back to you. Therefore, your blog must entertain them.
Have you written a short culinary manual that you want to advertise in the right way? Want to send a message to your followers about a new webinar date where you will talk about Mexican cuisine?
You have a great recipe that you want to share with your fans, but you know they can make a beginner's mistake, so you want to draw their attention to it?
With these stickers, you can be sure anything you want to be highlighted will be fixed on the page for easy access.
8. WP Recipe Maker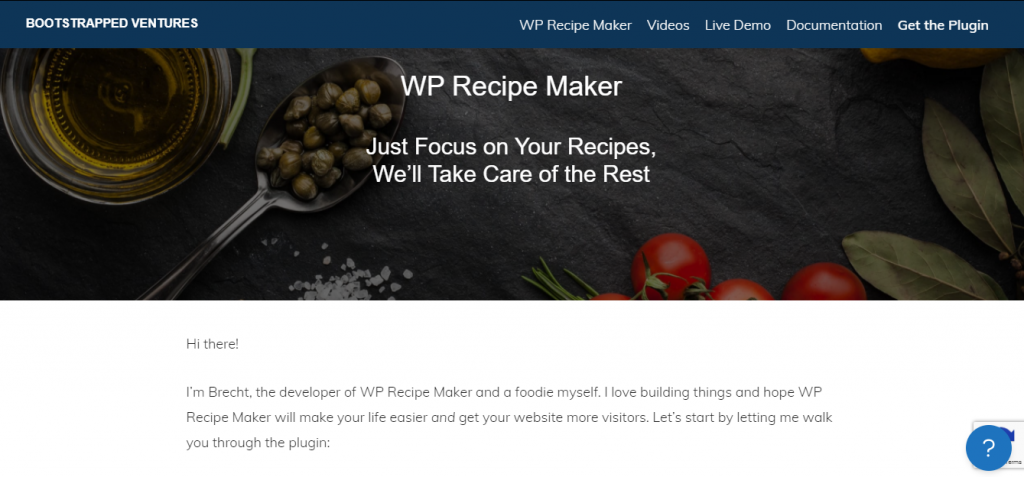 This fantastic plugin helps you group your recipes to make them more visible and accessible to your blog's visitors. This plugin is easy to use, and it is compatible with both Classic Editor and the new Gutenberg editor.
WP Recipe Maker optimizes your blog and keeps your recipe at the very top of search engines. This plugin is also compatible with Pinterest Rich Pins and offers video display and the recipe transcript. It is fully responsive and adaptable for opening and viewing all devices, from mobile phones to large monitors.
In its Premium version, you can also set up links to products that you use in your recipes. Furthermore, you will be able to quickly calculate the caloric value of the recipe.
In addition to all this, each recipe is possible to evaluate, which certainly helps you interact with your followers.
9. Pixelied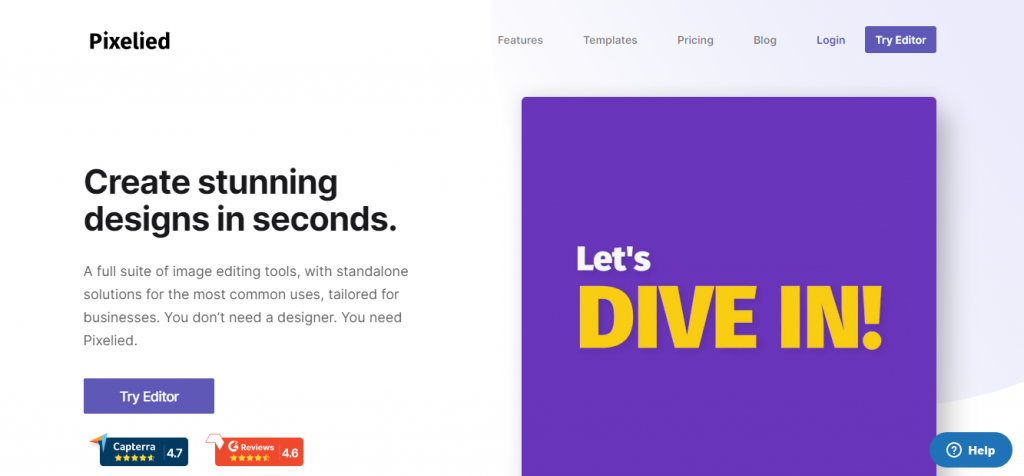 No matter how good it is, a food blog without quality food photos won't be interesting to the audience. Therefore, here is a plugin that you can use to create your featured images, banners, and graphics.
Pixelied features over 25 ready-made formats on which you can post stock photos from a database of several million different icons, illustrations, images, and graphics. If you are a fan of Canva, PicMonkey, or Venngage, this is a great alternative, and it is much easier to use.
You don't need to hire designers to process each of your food photos, especially if you are on a budget. With Pixelied, you will become an expert in photography and enjoy the creative process.
10. Ultimate Social Media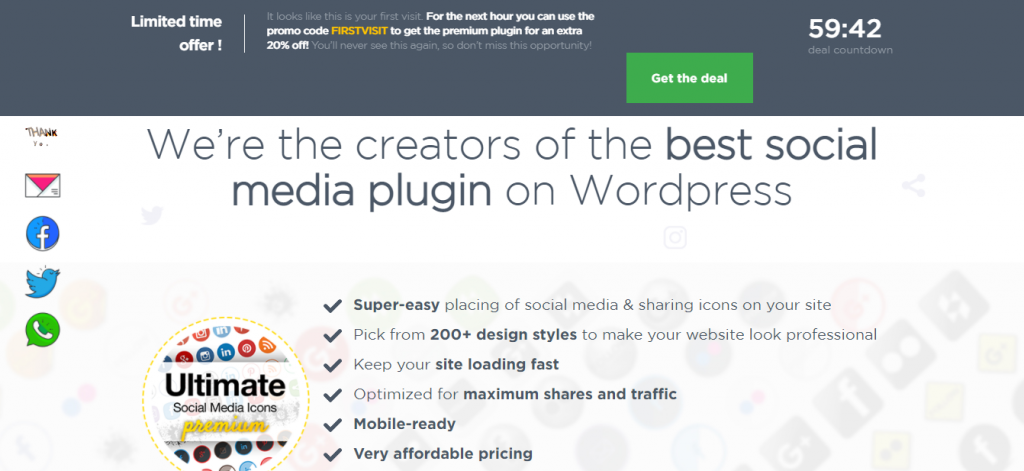 Many blogs have not linked their social media profiles on their blogs, which is essential.
Ultimate Social Media is easy to configure, has well-written program code, doesn't slow down the blog, and doesn't compromise other plugins.
This plugin is free for the most popular social networks and has a lot to offer.  You can find sixteen different designs, have several actions for one button.
Also, you can animate your social media buttons, make them 'float' or 'sticky,' and allow followers to subscribe to your e-mail.
What to do when looking for a new plugin
For each functionality you want to introduce to your blog, there are several different plugins. Before installing any of them, you must check their stability, safety, and quality.
Try to find ratings, comments, and data on the number of downloads. Do not look for plugins that only have five stars but very few downloads and reviews because you will often be deceived. Many great plugins don't have the highest rating, but thousands of downloads and reviews speak for them.
WordPress website owners should ask themselves how much they trust the author before installing or updating any plugin. Also, it's good to understand what the plugin will improve and how it will affect their website's overall operating.
It's better to do quick research than download a faulty plugin and have it mess up your blog that you worked really hard for.
Conclusion
Cooking is not something you do just because you have to; it's a great way to have fun, experiment, and be creative. It comes as no surprise how popular food blogs are. They bring you new recipes, videos, and delicious photos. All of the plugins mentioned in this article will make a food blog more functional. They are easy to set up, optimized and safe to use.