Email is now mandatory for everything, from opening your new phone to creating an account. However, if you want to have maybe a little more privacy or a customizable interface, then you came to the right article.
1. ProtonMail
The first provider on our list is ProtonMail. It is a secure email provider based in Switzerland, and the Switzerland Privacy Laws protect it. Meaning, all the data from users is covered by it. Another excellent thing is the end-to-end encryption for their emails, which means they can't decrypt or read your emails and won't share them with any third parties.
Nevertheless, when creating your account, you do not need to provide any personal information, and they are not keeping any IP logs in their system.
 2. Zoho Mail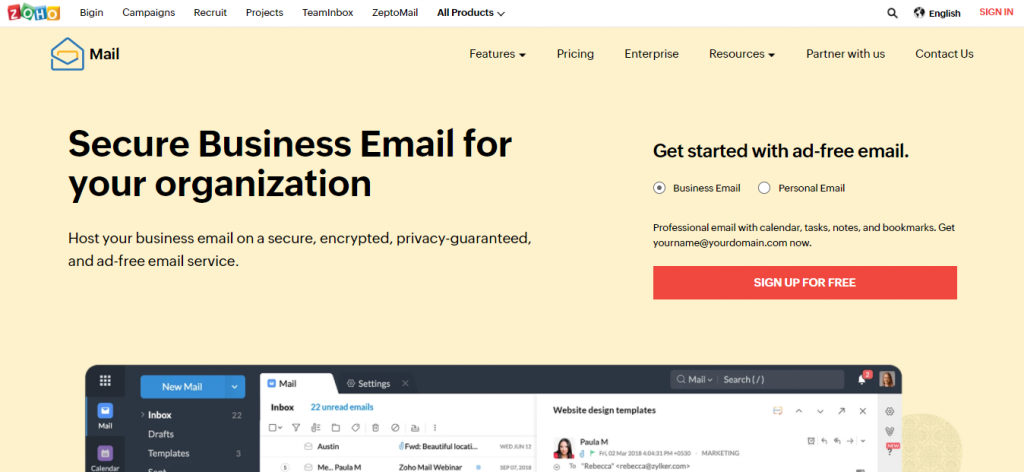 Zoho Mail is our second pick on this list, and for some good reasons. The first and foremost reason is its security. It has top-notch security and surveillance, and it supports encryption! Also, it has an excellent control panel where the admin can customize it to fit their business, and you can change it up whenever you want!
One thing that can benefit some users is adding comments in email threads, so if you are forgetful, this one is a perfect trick to use. Plus, you can manage tasks, tag your team, or share files.
3. Yahoo Mail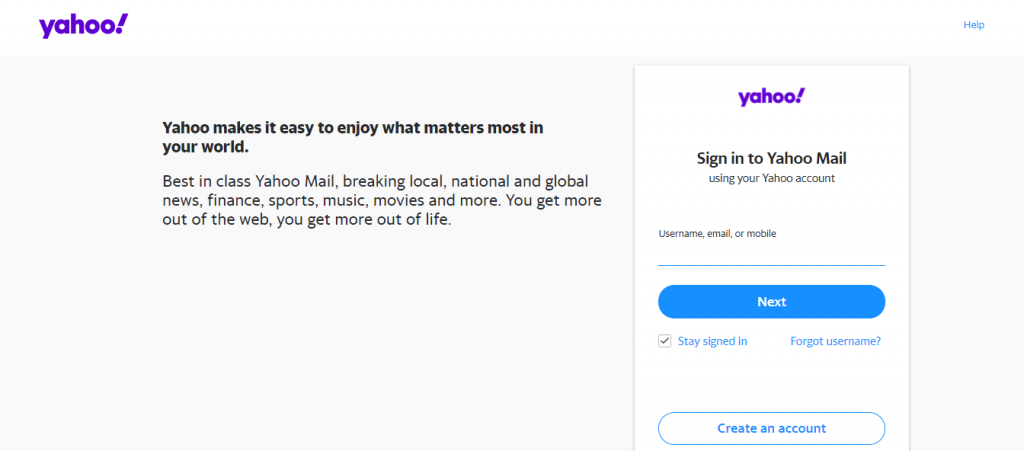 The third spot goes to the well-known Yahoo mail. It is a search engine as well as a web portal. Except for Yahoo mail, they also offer Yahoo Groups as well as Yahoo News. It also provides excellent blocking options for Spam, which is fantastic if you don't like those annoying emails, plus you get one terabyte of storage.
Besides, it has a way easier search filter for images, videos, and documents than its competition, which if you receive a lot of emails is a great thing to have.
4.  AOL Mail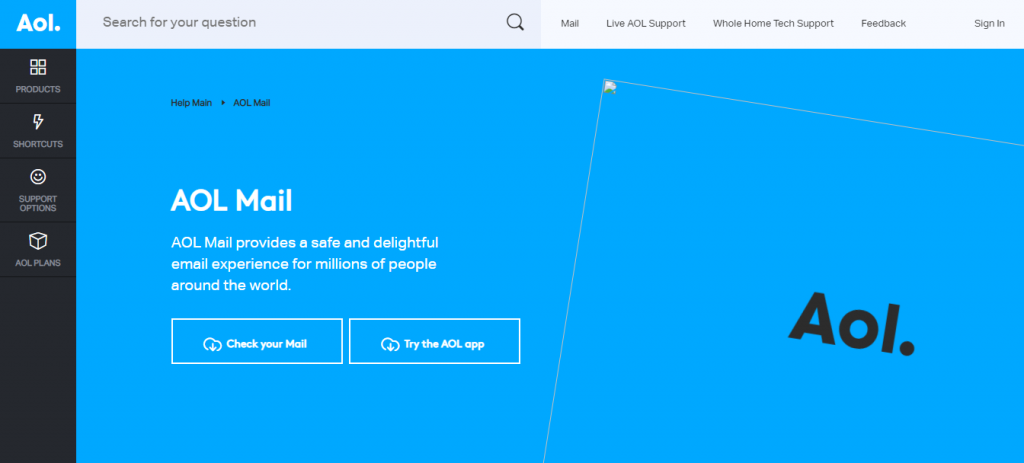 The fourth provider on this list is AOL Mail – or as it is also known as AIM Mail. It is a free email provider with some great features. One of it is strong sides is that has many themes for their users to chose.
You can also undo a sent email, so if you change your mind after sending an email or find a typo in it, click the unsend button. The catch is that you can do that only to other AOL addresses.
5. Outlook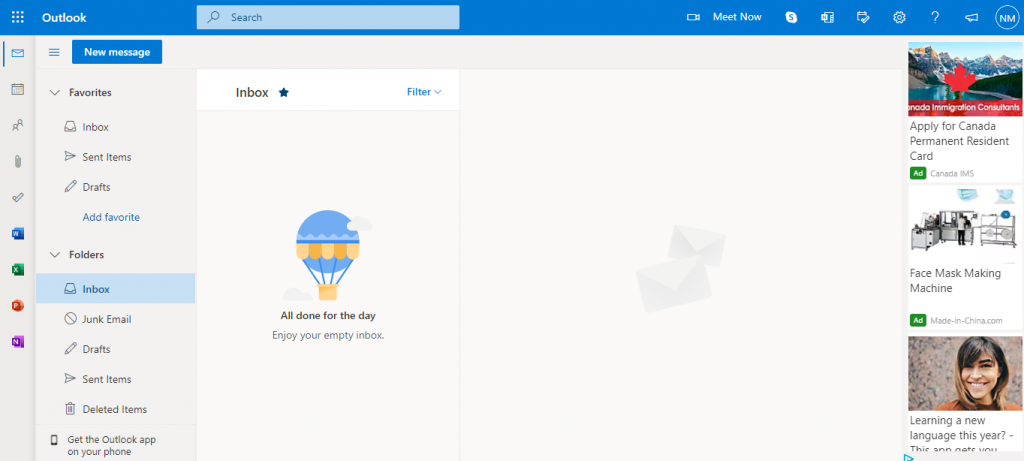 On the fifth spot, we have one more well-known name – Outlook. It is a Microsoft browse-based provider. It is one of the easiest to manage while at home or on the road with some cool features. Outlook comes with a very sleek built-in calendar that you can use to schedule your travel dates, meeting, or events while getting enterprise-grade security with it as well.
It is worth mentioning that it has a simple way of connecting and finding people and documents in email and messages in general. Plus, one of the features is also to hover over somebody's name, and you will be able to see all of the information they provided.
6.GMX Email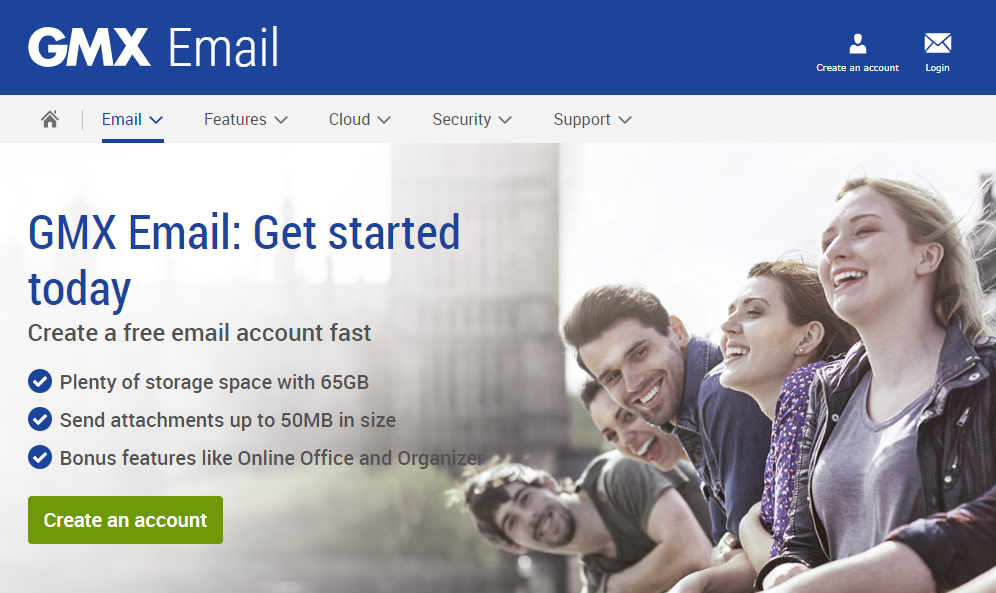 GMX Email is our sixth pick on this list. It is a free email provider with some excellent spam filtering for its users. You can use this one for your professional use as well as for personal.
In addition, it has an option where you can choose the duration on how long you want to keep old emails in your storage. Besides, you get a free online calendar, direct support from them, and free online storage in the capacity of 2GB.
7. Yandex Mail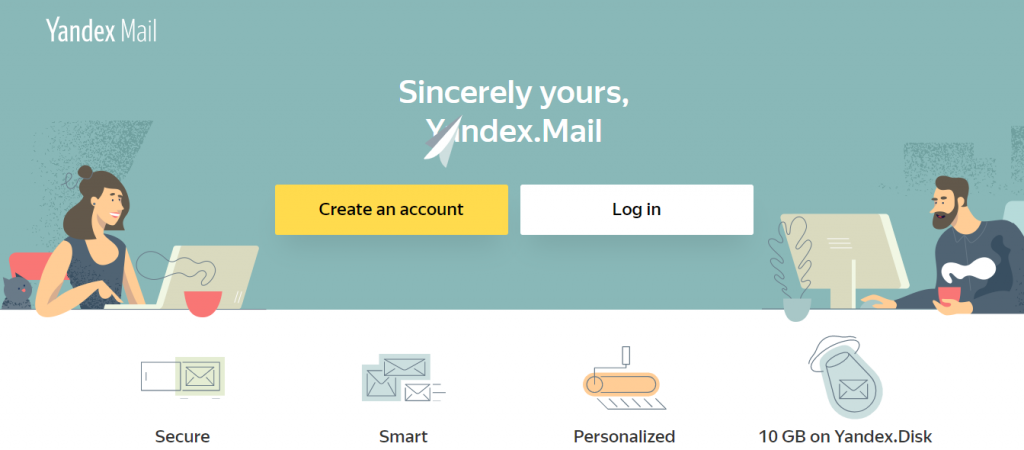 The seventh spot goes to Yandex Mail. Again, this one provides good security options, with some fun features that will make your email experience a lot better. It has a customizable interface, timer, and access to other Yandex services.
Nevertheless, it also comes with 10GB cloud storage, built-in anti-virus, smart filtering for emails, and many more.
8. Mail.com Email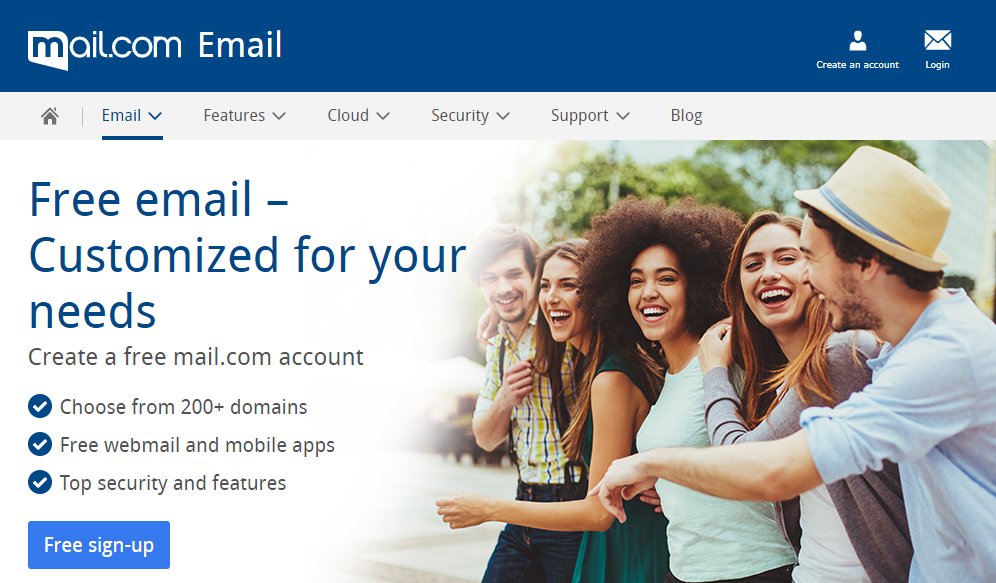 Mail.com Email is our 8th tool on this list. It is an excellent option for creating an email address to choose a domain that not many providers offer to their users.
They have 200 domains available for you to choose from, so you can fit them with your business niche, from personality, location, to lifestyle.
9. Tutanota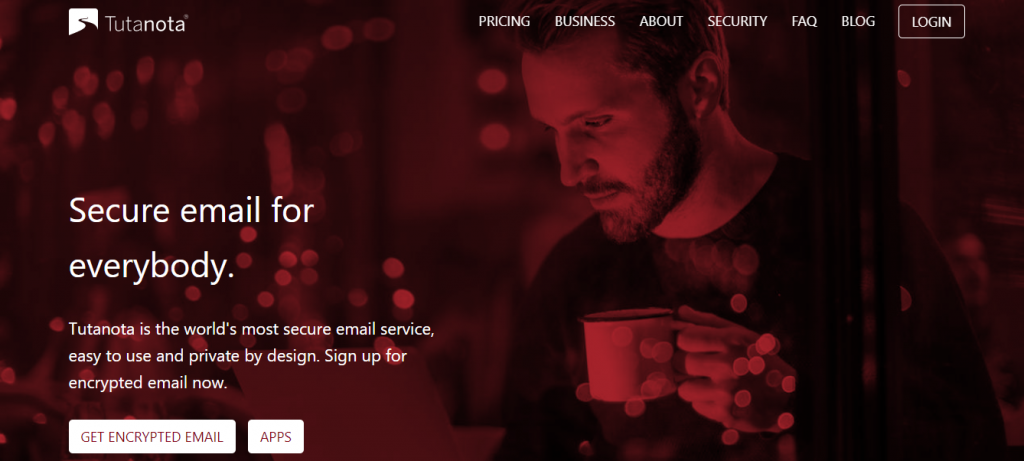 Now, on the 9th spot, we have Tutanota. Again, it is a secure email service with an open-source. With this one, you can use encrypted emails on all of your devices.  It is also one of the best free email providers without any ads.
10. Mozilla Thunderbird

We are closing this list with Mozilla Thunderbird. This one is for anyone who loves simplicity but can customize it however they want to. Yes, this one is created by the guys at Mozilla, aka Firefox.
The setup is effortless and quick, and it has a very easy-to-use interface as well. You can also improve your email experience by some app extension or changing up the theme.
Conclusion
We presented you with the top ten, and it is your choice which one you want to use and which one gives you the best features for your needs.