Traveling is a long-lasting experience. It is something we experience all over again every time a memory occurs. One of the best ways to save that memory is through a blog. Travel blogs are simply fascinating.
It brings authors back to the trip and guides people through travel, giving them a clear picture of the journey. It provides helpful guides and is an indispensable source of information when planning a trip.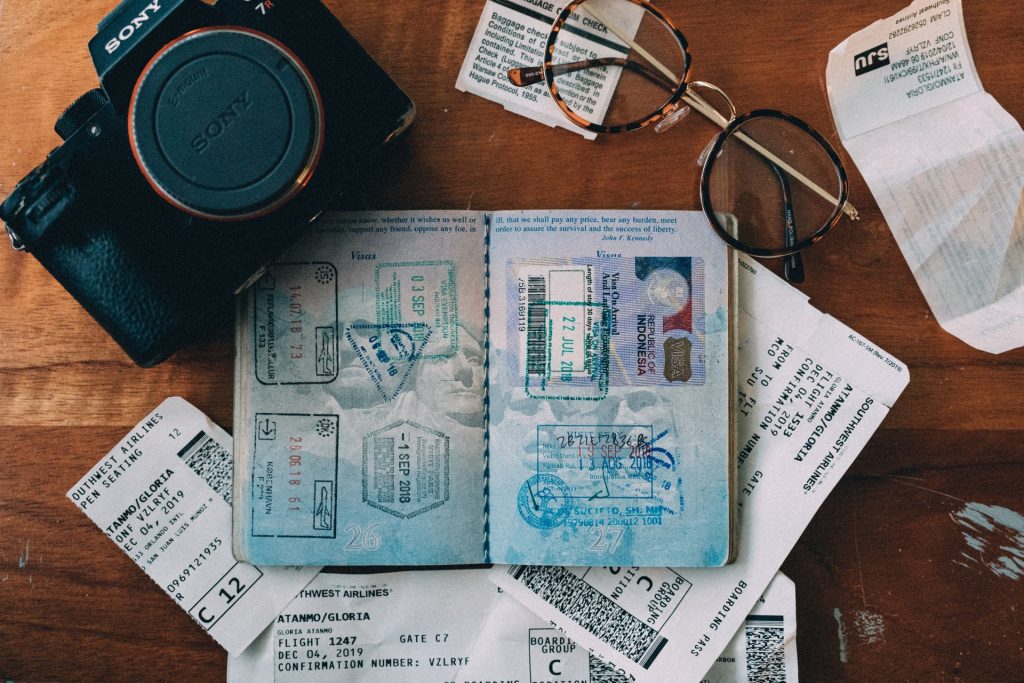 A quality travel blog is what sets you apart. It's essential to bring your own charms and quirks to it and bring a new perspective to every piece of content.
Given the recognized value of travel blogs, there are plenty of opportunities available that take a blog to a higher level.
Whether you are writing personal experiences from a trip or have a blog for business purposes, you can continually improve it.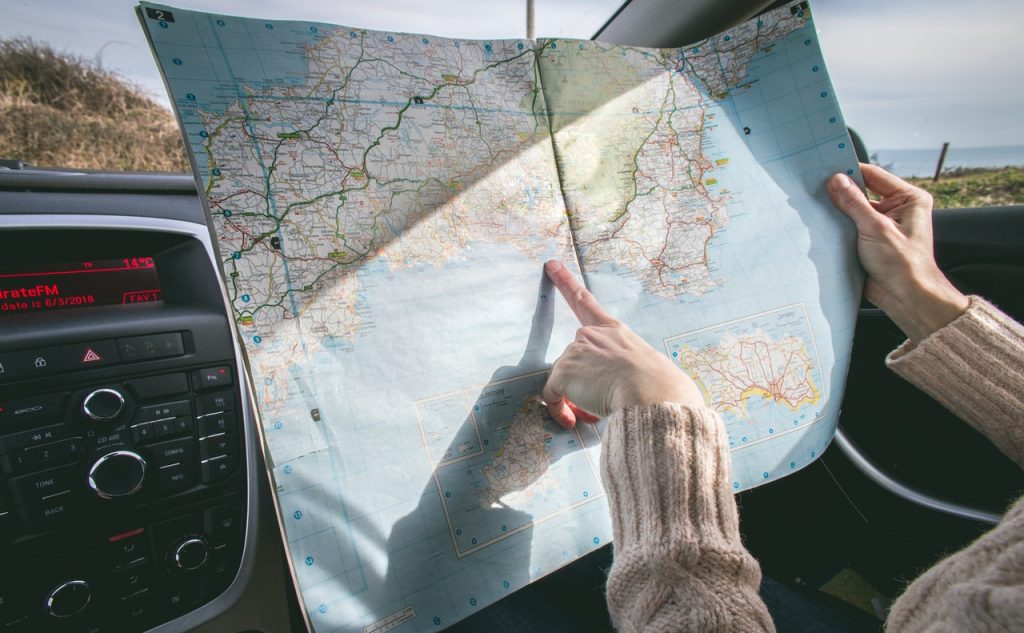 We will introduce you to plugins that will help you improve and showcase your travel blog.
1. Coming Soon & Maintenance Mode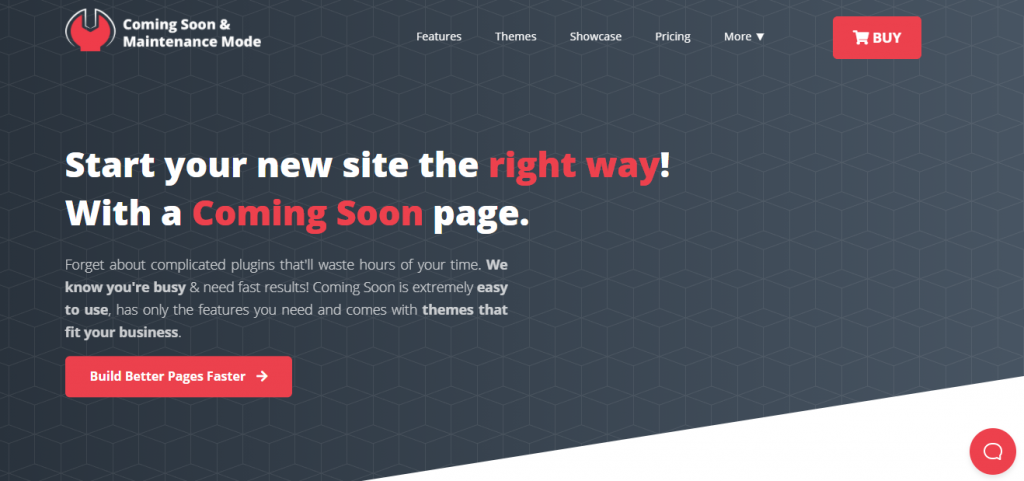 Coming soon pages act as temporary templates for all sites under construction. Coming Soon & Maintenance Mode plugin informs your audience that something exciting is coming back after some corrections and refinements.
It's important to emphasize that a coming soon page can also serve as a landing page. As important as the coming soon page is, the landing page is significant once you already have a ready-to-go website. It is the page the users see first once they come to the website.
The plugin offers a large number of excellent available templates. We have singled out some on the topic of travel below.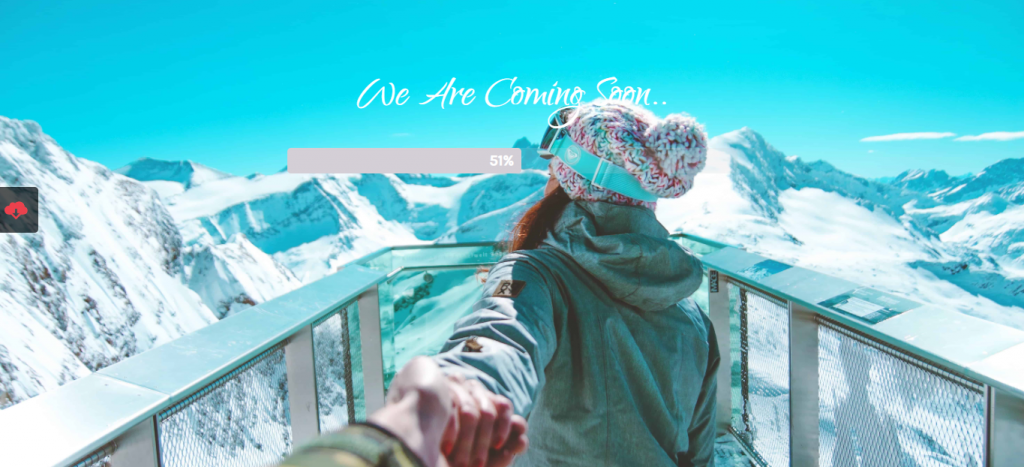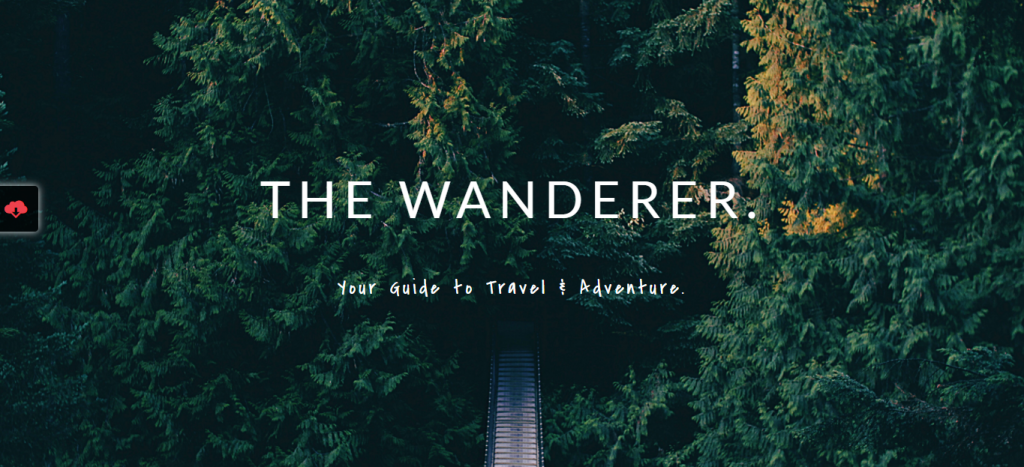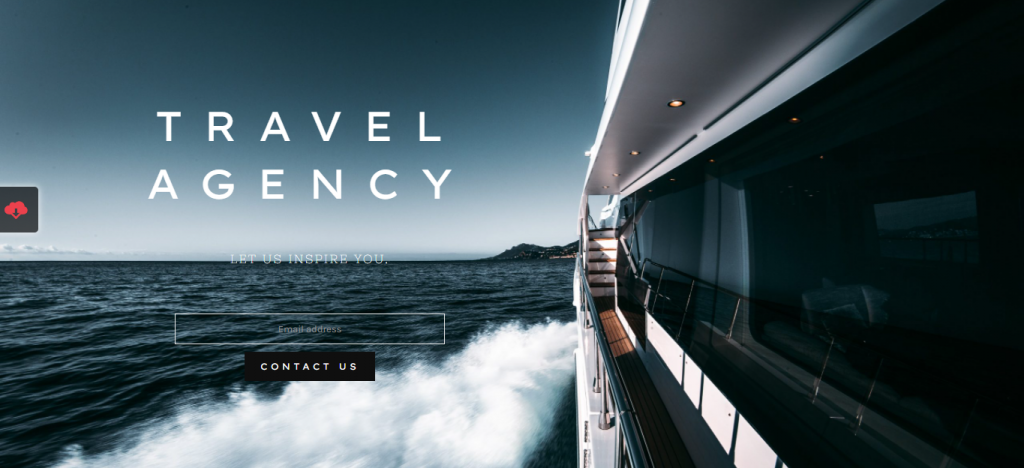 2. WP Sticky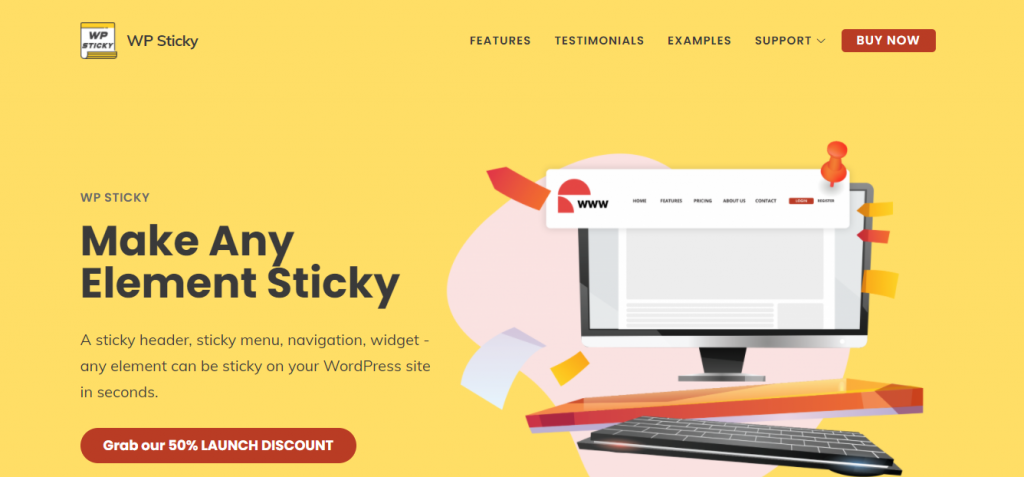 No matter your content, it's crucial to highlight a specific part of the blog and make it easily accessible while scrolling. For that purpose, WP Sticky is the ideal plugin.
This plugin can make any element stick to the top of the screen. It is suitable for all types of blogs, including a travel blog. You can use it to make a map always visible on the screen or emphasize certain advertisements.
So, here are some of the benefits of this flexible plugin:
straightforward and easy to use
no coding knowledge necessary
unlimited number of sticky elements
highly compatible with themes and plugins
3. Google Maps Widget PRO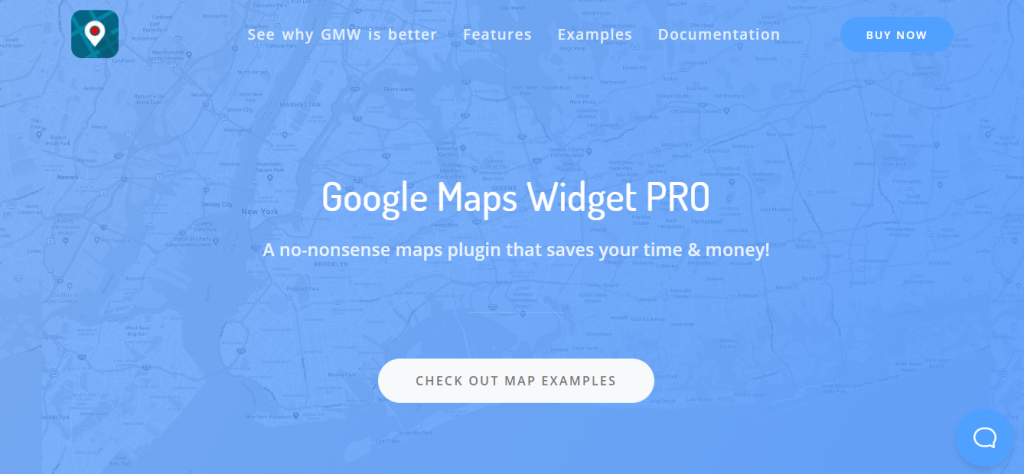 The first thing necessary for everything related to travel is a map. Clear directions for specific locations must be included when it comes to travel blogs.
Google Maps Widget PRO allows you to place any map anywhere on the site and show multiple locations on one map. It will enable you to fix the map on top of the screen using the previously explained plugin, WP Sticky, making sure it's always on view for users.
4. WP Reset

WP Reset can be described as a plugin that works to speed up deployment, tests and even recovers a site with just one click.
Although this plugin has no direct connection to the travel blog, such a blog is often updated. WP Reset plays a significant role in keeping your blog intact. If something bad happens to the blog, you can return to the last snapshot in a few seconds.
This plugin is intended for all creators who have a WordPress website, whether they are web professionals, agencies, or individuals.
There is also a pro version of this plugin, offering even more features for even more significant website improvement.
5. The Events Calendar
This plugin is used to create and manage an event calendar for any event easily. It is straightforward to use and full of various possibilities, helping you make an event in a few minutes.
This plugin is everything you need for a top-notch calendar organization. Thousands of venues, restaurants, musicians, non-profit organizations, and small businesses use The Events Calendar for their events.
The plugin's popularity speaks in favor of how important and valuable this tool is. It doesn't come as a surprise surprise, considering the plugin is helpful for both personal virtual events and large networks.
6. WordPress Travel Booking Plugin – WP Travel Engine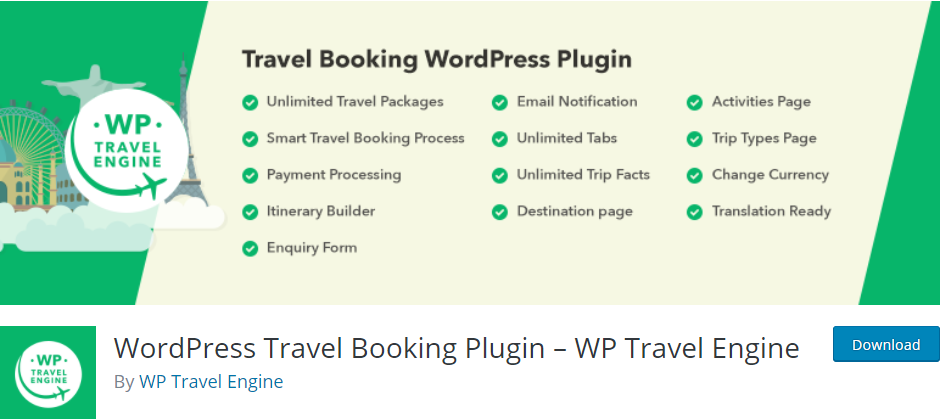 This plugin offers a complete travel management system where you can create travel and tour packages in just a few minutes, whether you are a tour operator or a travel agency.
It is very flexible and straightforward. With additional extensions, it is possible to connect to other tools for a travel booking website.
WP Travel Engine plugin works with any theme and offers a great number of features. Simple booking opportunities, different payment methods, and currencies are just some of the plugin possibilities.
7. WP Airbnb Review Slider
Accommodation is among the most important things on any trip and something that will interest everyone. This plugin allows you to have your Airbnb reviews displayed on your WordPress website.
The possibilities of this plugin are numerous, from being mobile-friendly to displaying reviews in a slider or static network. There are also options to sort reviews, hide them, and create an unlimited number of review templates.
A pro version is also available, which enriches this plugin with various additional features and capabilities.
8. If-So Dynamic Content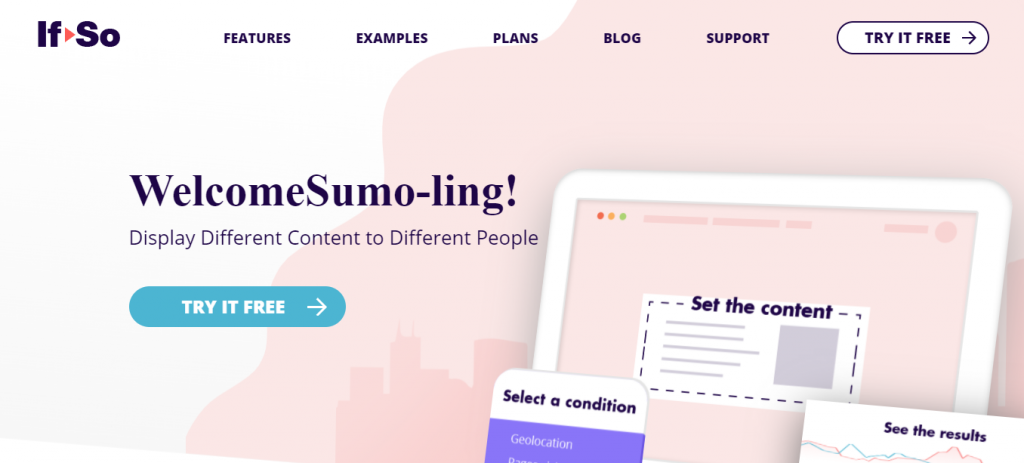 Every visitor is different, and it can be challenging to meet the needs of all these different people on one site.
With this plugin, it is pretty simple. You just have to personalize your content for each visitor. If-So Dynamic Content will do it for you by simply tracking parameters such as location, visits, previously visited pages, search terms, and language.
This coding-free WordPress plugin makes it easier for you to add and display personalized content on your WordPress site.
Personalizing is part of User Experience design, one of the primary things of today's online presence. If-So Dynamic Content will help users find what they are looking for much faster; it's a win-win situation.
After successfully installing the plugin, you need to add a new trigger and assign a default version and a dynamic version. It is important to emphasize that it is possible to create more dynamic versions with a simple drag and drop editor. Each dynamic version has its content and condition.
After that, the plugin checks the dynamic versions in the given order and displays the version's content whose condition is first met. The website will display the default content if users' actions don't meet the conditions.
9. AntRanks
The purpose of this tool is to give you an insight into accurate and precise information on your website's ranking. It is effortless to use and allows you always to have data about the performance of your website and your search engine presence.
This tool is intended to be used by website owners, SEO experts, SEO agencies, and anyone who wants insight into how search engines recognize them.
The tool also helps you set your own goals based on results to help you create your own image of how successful you are in what you are doing. It can show you what you are doing right what you should change.
AntRanks offers great features and allows a free trial period of 14 days.
Some of the features of AntRanks are different search engine analysis, full regional targeting, unlimited competitors, unlimited projects, rank tracking history, API, personalization, and more.
10. Hootsuite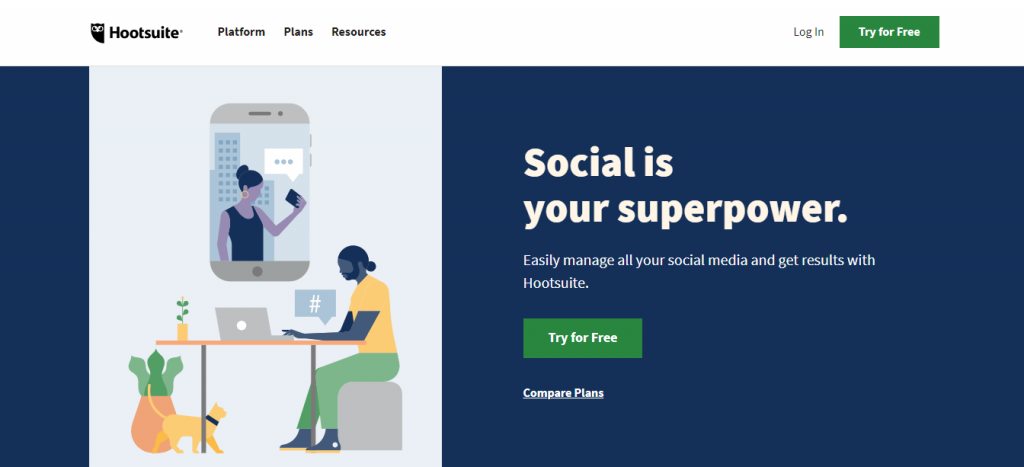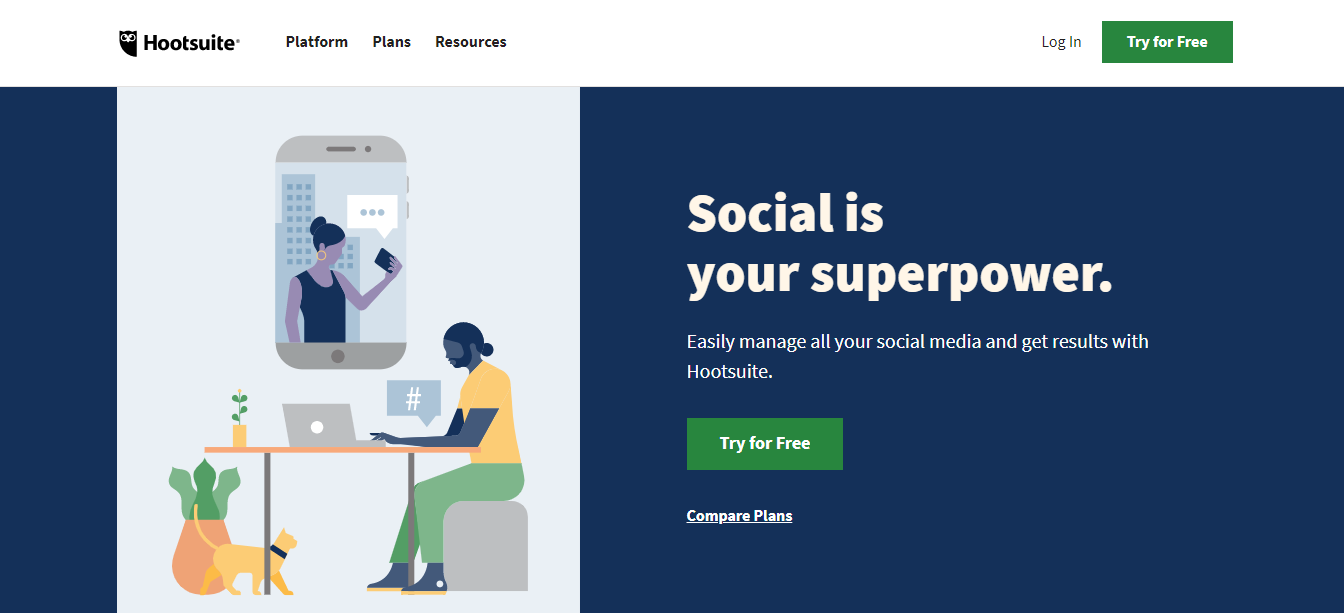 Hootsuite, one of the most widely used social media management systems, is a social media management platform created in 2008 by Ryan Holmes.
The user interface of this plugin takes the form of dashboards and allows you to manage social networks like Twitter, Facebook, Instagram, LinkedIn, and YouTube. Instead of manually managing platforms one by one, this tool centralizes each platform to one dashboard.
From the dashboard, you can create and schedule posts, plan upcoming campaigns, display and manage messages, measure performance, etc. This platform also offers a limited free plan option that includes one user, five scheduled messages, and two social media accounts.
There is also an option to purchase packages that include a wide range of additional features depending on your business' needs.
Many brands have decided to use this helpful tool to reach a larger audience to manage their business on social networks.
11. Mailchimp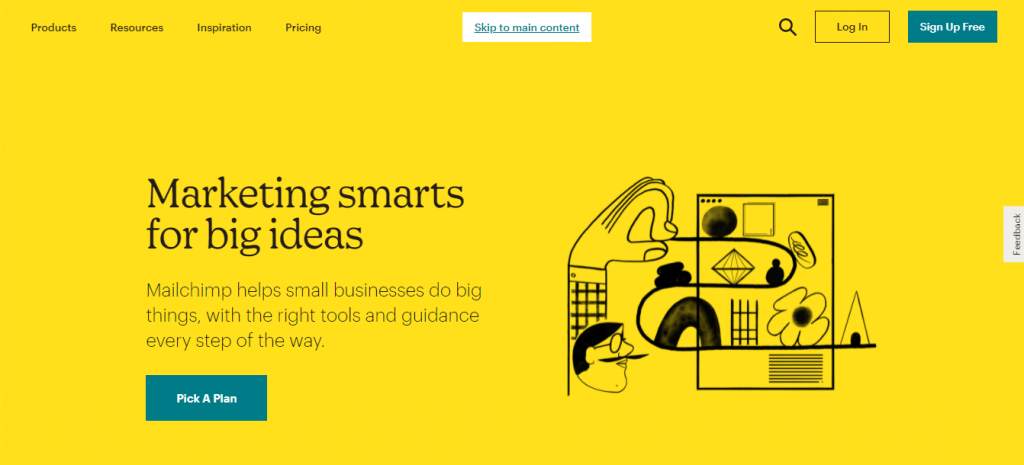 Mailchimp is an online tool that is an ideal option for new business owners and those working on expanding and improving an existing one.
What is it actually doing?
This tool sends e-mails, invitations, and reminders to clients from your e-mail list. These e-mails are called campaigns. Mailchimp keeps track of subscribed e-mails or interactions that you have saved and provides related analytics and statistics.
It allows you to know which e-mail was opened, who opened it, which links users clicked, and more. This tool also has its own formulas that can make creating campaigns easier, and by inserting these formulas into the website, you can quickly expand the e-mail list.
Mailchimp provides many different templates, which are adaptable to different types of businesses. Besides, it is possible to create personalized templates too.
Conclusion
Nothing comes overnight, and nothing can be built to the maximum if we don't give our best. You have to take advantage of all the opportunities that arise.
Today, the competition is great, but so is the range of opportunities. Those plugins and tools mentioned earlier can significantly contribute to the blog's growth in effortless ways. So why not take advantage of them?