Recent research has shown that most companies are negatively affected when their database is not maintained correctly, and it's no secret that you can't have a quality site if you don't take care of it properly and spend some time describing different file formats.
Furthermore, all comments, spam, user information, posts, and more are stored in your WordPress database, and removing them may crash your site. As a result, we use plugins to help us be aware of crucial and unwelcomed features on our websites.
However, the main reason why we have to clean and take care of our database is that it contains things like spam comments, wrong tables, and old drafts, all of which can slow down our site and make it crash.
In the end, you have two choices to make. You can either keep your database clean or leave it to pile up. The main goal we want to reach by using database plugins is to reach faster speed, cleaner data, and to have more advanced performance on our site in the long run.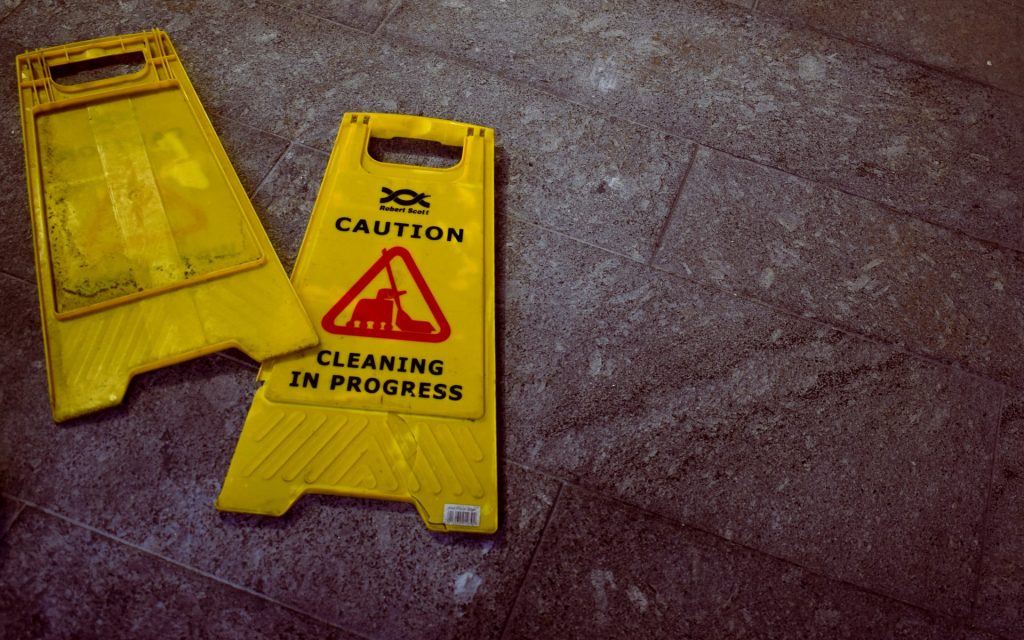 Therefore, we are bringing you the top five WordPress plugins to keep your database at its best. We are sure you will stay until the end and find at least one plugin that will save you from a headache.
1. WP Reset

Our number one is WP Reset. At first sight, WP Reset might seem like a complicated plugin to use, but if you give it a chance, soon you'll change your mind.
The plugin is user-friendly and straightforward, and most of the tools are self-explanatory. Soon you will realize that it is one of those plugins that are time savers and life changers.
You have piled up useless items, and they are just taking up space on your site? It is nothing to stress over. With just a few simple clicks, this plugin will make sure to remove them all and clean your dataspace. With WP Reset, you can even completely reset your site by using the Nuclear Reset option.
Furthermore, this is the kind of plugin that will give you complete control over your site and help keep your site's database clean and up to date.
2. Advanced Database Cleaner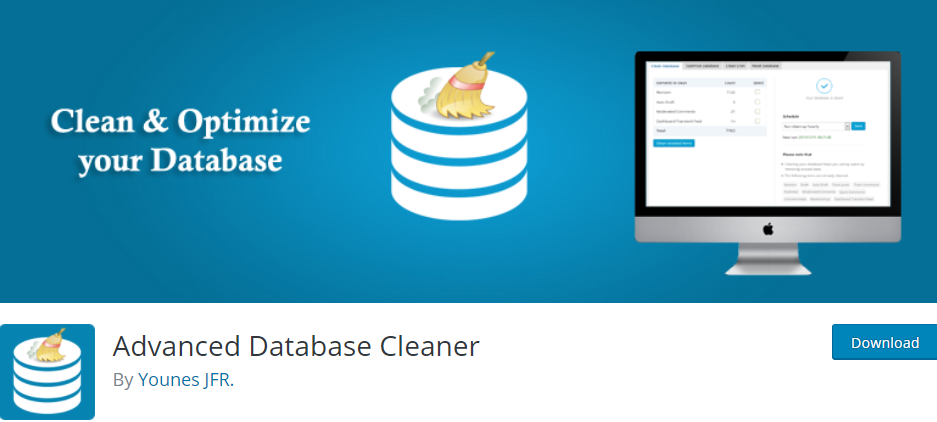 The second place on our list goes to the Advanced Database Cleaner. What do we clean in our database with ADC? Any forgotten item like spam comments, old revisions, and more can bring us more damage than any good.
ADC is a necessity when it comes to optimizing and cleaning your database. ADC will alert you about any tables, tasks, etc., which will help you always be aware of your database's condition.
Furthermore, you can highlight what parts you want to clean regularly so the plugin can do it automatically, depending on your settings. As a result, by deleting and regularly cleaning your database, you'll get more space in it and make faster backups since your backup file will be smaller.
3. WP-Optimize – Clean, Compress, Cache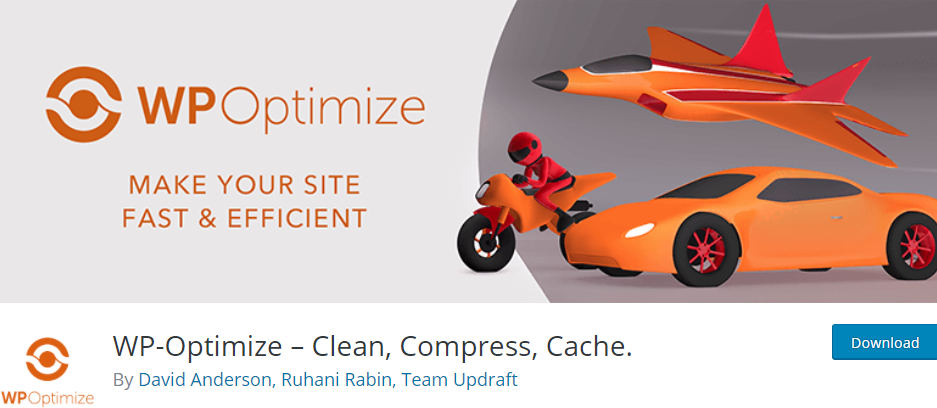 WP-Optimize – Clean, Compress, Cache was primarily supposed to be a plugin for database optimization, but soon it transformed into the plugin for speed optimization. Some of the features are compressing images, implementing page caching, and enabling Gzip compression. Of course, you will still be able to optimize your delphi database components.
A significant feature of this plugin is that it, in several simple clicks, can clean any unwanted or spam comments in your comment table and notify you about which database tables you have to decrease and clean.
Furthermore, WP-Optimize – Clean, Compress, Cache is a simple way to make space within your database by regularly cleaning spam and unwanted comments, editing posts and pages. There is even an option to make your database automatically clean every week.
Finally, this plugin is great at taking control and keeping the database neat, quick, and productive.
4. Optimize Database after Deleting Revisions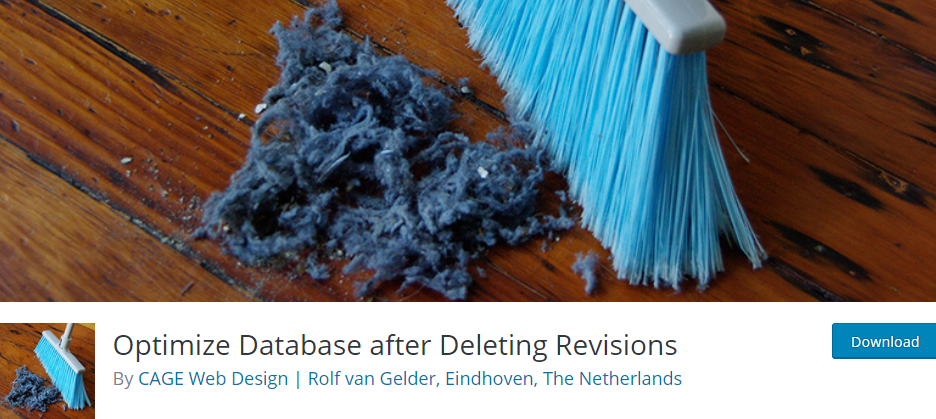 If you are on a hunt for a quality plugin for your site, then you are in the right spot. Optimize Database after Deleting Revisions is a one-click wonder.
This WordPress plugin is known for dozens of features that it offers, and some of them are:
Erasing of forgotten posts, comments, and pages
Erasing of spam comments
Erasing of unused tags
Scheduling optimization at any time you want
Suitable to use on multiple sites
5. WP-Sweep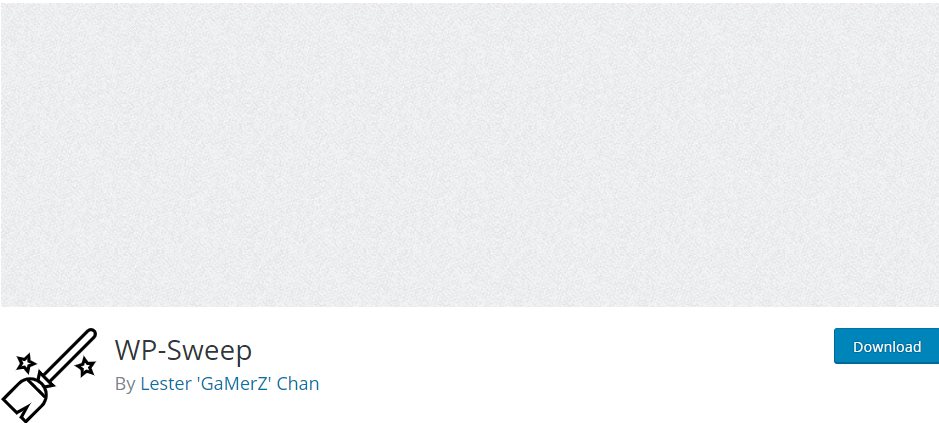 Another great plugin to optimize post metadata, comments, and revisions is WP-Sweep.
It doesn't matter if it's forgotten files or spam comments since all these things slow down your site by sitting and piling up since there is no official trashbin tool within the WP database.
Anyhow, there is no valid excuse for you not to clean your database at least once a month. With WP-Sweep, this will become an easy thing to do.
Conclusion
People who work with WordPress or similar platforms are often skeptical about plugins that can help with data optimization. Their skepticism makes them forget about the importance of a clean database.
However, all of the plugins mentioned offer plenty of help. For example, WP Reset will keep your site clean and fast when maintaining a database and erasing piled-up junk, making it one of the must-have plugins.