So welcome to our latest article of the "How To" category, and now we're going to give an amazing tutorial related to Java mobile, but before starting our latest article, i just want to tell you one thing that i already published another article related to how you can easily use WhatsApp on java phone? So if you don't know about this post, then please read this also, if you have so much time.
So now its time to tell you what I'm going to show you on this particular article, basically in this article i will show you how you can add image on mp3 song with java mobile? definitely you see this mp3 song there are image has on music song, if you see then you know what I'm telling you, so basically I'm going to teach you how you can add your own picture on any mp3 songs using just an application.
Java Mp3 Tag Editor Latest
This is the application that will help you to add your any picture or photo on any mp3 music songs, so first i just simply told you some things that you need to know before starting the step by step process.
You need to install this application from a website and then you need to install it on your phone so if your phone doesn't support any application installation then you cant do it, so if your phone gives you the permission to install any application on your phone then you can do it.
Steps Add Image On Mp3 Song With Java Mobile With Mp3 Tag Editor App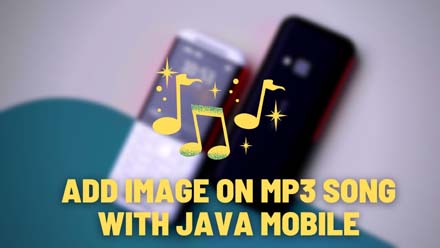 So now let's go to our step by step process, so first, you need to follow my all the steps then you can do it with easily so first carefully see and then try it on your phone.
So just go to google by using any browser (Opera or Uc browser)
Then just search for "Phoneky" on the address bar.
Now you just open the first site.
Then just find the search bar of this website, you do not need to find the bar basically you can find it by easily on the top bar.
After finding the search bar just type on the search bar "Java Mp3 Tag Editor" and search for this.
Then just download the first application which has this App ID: 18815
So after downloading complete you just close the browser now you just go to your card and find the software that you downloaded and then install it on your java phone easily.
So after installing you just open it and find the song that you want to add your photo.
Then just click the song and remove the previous picture so to that you just click on the reset button, and then you just see an option called "Image" just tap on it.
Now you just choose your picture from your gallery and add it to your song, and also, you can add so many titles, descriptions on your song, so edit and do it by your self.
Then you just find the "Save" button and click on it by using your phone button and then you see your editing will be saving…so now you just need to wait until the process will not complete.
So this is the all process to add image on mp3 song with java phone, and now you just close your app and then find the song on the same folder and play it again and see "your picture will be added now"
Also, Read My Old Articles
Conclusion
I think now you can do it by your self, don't worry if you do not do this by yourself then you just feel free and then you just find the comment box below, and tell me whats your issue regarding this article, so that's why we will response you and give you the solution of your issue, also, if you have so much time then just share my article on your social media like, Facebook, Instagram, and Twitter, etc.