I already published an amazing article about the Telegram app and I told on this article about what is Telegram app? and how to use this on your android? so if you don't know what is this app then read this article then read this from our "What is" category, and if you know about the telegram app then read this article carefully.
I already covered so many android problems or issues and already fixed those by writing my articles if you don't believe then read those article by going my "How To" category, and now in this particular article I will show you how you can easily fix telegram this channel cannot be displayed android problem?
Yes! if you're facing this problem of using your Telegram app then read this article because here I will give you the complete step by step process about this topic so you just read this article carefully and then you just implement all the things on your android.
Why You Face This Types Of Problem On Telegram App "Channel Cannot Be Displayed"?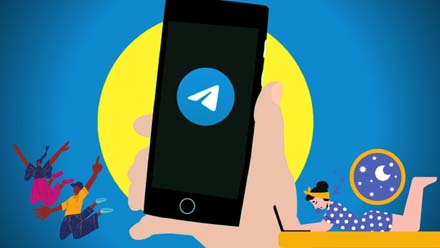 Basicaly telegram is one of the best and now dayes this is most populer chating and comunication app for android Iphone, telegram app is now everywhere because this app has so many extra fetures like Whatsapp and other comunication app.
And now this is a big problem for telegram users, basically, this is not any fault of telegram team, because this is all fault by the users, because you need to know first why "Channel Cannot Be Displayed" problem will come to you? so you need to know first why this will comes on your account.
Basicaly if any users come on your telegram channel and if the user click on the there dot menu from the right corner and then if the user click on the "report" option then this is the problem, when so many users do same things, then this problem will come to you.
Fix Telegram This Channel Cannot Be Displayed Android
So if you want to get back or fix telegram this channel cannot be displayed android then follow all the instructions below and then do the same on your phone and then check is this fixed or not?
So first, you need to open the "Play Store" app from your android or tablet.
Then search for this app "Nicegram"
When you find the app you just "Install" this app on your phone.
Then open the app and "Register" for your mobile number.
Then you just minimize your Nicegram app and open the "Telegram" app again and see the verification code.
So get the code and put on your "Nicegram" app box.
Then click on "Continue" and then "allow" permission.
Then you just again minimize the "Nicegram" app after all complete setup, then go to the Telegram app and then search for "Nicegram Bot" and find the contact and then open it, and "Enable" two settings from the Telegram app.
After doing those things you just Uninstall the Telegram app and then install it again and check is this problem fix or not? if this problem fixed then don't worry and enjoy using telegram and if this problem not fixed yet! then check my second method.
If the above method doesn't work then you need to read the Telegram Policy and you need to make another channel or account for you because telegram has there strict policy, also you can sort out the problem by using there "Telegram Support".
FAQs
How can I open telegram channel that Cannot be displayed?
So to that, you need to download and install an app called "Orbot" and then you just open it, then open and "Start VPN" of this app by pressing on "Start" and then you don't close the app completely you just minimize this app and start your Telegram app again try to open your Telegram channel that cannot be displayed.
How can I get unblocked on telegram when anyone blocked me?
This is not possible to do on the official way but here I have another trick for you, you just create another account and then open who blocked you, if you open them by using your new Telegram account then you will see how you will send message to this user.
Why Telegram is banned us? The resion why Telegram banned you?
Every social media or any app has there policy and guidelines, that's the main reason to block or banned you from there platform, if you break there guidelines or policies then definitely they will banned you from there app, so you need to be careful to send or deliver any pirated or copyright materials on any platform.
Conclusion
At the end of this method doesn't work then you can make your another channel, and then again you need to start your channel, and you need to be careful about your channel Report if this will increase then definitely your channel will face this types of problem, so be careful.
And also, if you found anything helpful from my article then please do share on your social media friends, and also, if you found anything wrong or if you have any question related to this topic then also, comment on the same comment box, I will definitely answer your questions very soon!