We know WhatsApp, Viber, Imo, etc is best for chatting but here is another platform for chatting, and this is called Telegram, and I'm using this app on my mobile and also, I'm using this on my laptop, and I'm getting lots of features from this app.
Now i will recommend you to use this application for your communication because this is best for me and also, so many users now using this app for there business and daily communication, and now laptop and PC users also can use this application easily.
Basically you saw WhatsApp has there owned web version and using the web version you can use Whatsapp on any laptop and Pc and now telegram also, has there own web version, and now any operating system can use their application easily.
So now in this article, i will show you step by step process of how to install telegram on laptop? so if you're wondering this topic then read the full article for know how to use telegram on a laptop?
Is It Possible To Download Telegram for Windows 10, 8, 7?
So many windows Pc users want to download and use telegram, but they don't know is it possible to download telegram for windows Pc and that's why they just stuck.
So now i will tell you the truth, basically, you can use the Telegram messenger application on your Pc easily without any third-party software, because telegram officially supports windows Pc.
So to download Telegram Messanger on Pc windows 7, 9, 10 you just go to the "Telegram Web" and then download the telegram app according to your system, and then just install and setup your telegram account just like i showed you on below and I'm sure that guide will help you to install and setup telegram on your Pc or any laptop.
Steps To Install Telegram on Laptop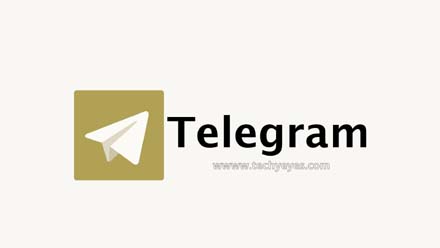 So now I'm going to show you the exact process of how to do this and you don't need to use any third-party software for to this, you just follow my all the steps below, and then you just implement those on your Pc or laptop.
First, open your laptop and go to the Chrome browser.
Then just go to this link (Web-Telegram)
So after going this link just choose the Desktop version of the telegram app.
Now you just download any application according to your Pc or Laptop.
Now you just install the telegram application on your laptop and open it.
Then just click on the "Start Massaging" and then select your "Country".
Now you just put the

official number that you use

for all work.
Then you will see an OTP message that will come on your phone number so just see the Code and put it on your telegram web application box.
Then just click "Verify" and start using the telegram app on your Laptop.
If you follow and do al the things that i mentioned on above then definitely you will use telegram on your laptop or any windows 10, 9, 8 or 7, just follow my all the steps.
Telegram App for Laptop & PC
Can i install Telegram on Windows 7?
Yeah, telegram now available for all windows users, so if you're a Windows 7, 8, 9, 10 user then you can easily install and run telegram.
Can I use Telegram on laptop without phone?
You don't need any android or any other phone to activate your telegram app on pc, you just download the official telegram app and then just start using it but you need to put an "OTP" code to activate your telegram account.
Can I use 2 telegram accounts on one windows pc, laptop?
No, you cant but you can use two accounts on bluestacks and noxplayer with just one computer or laptop.
Conclusion
Now it's time to leave because i will showed you the step-by-step process of how to install telegram on laptop? and now you can do it by yourself, so if you found anything helpful from this article then please do share and also, do a good comment below, also, if you found anything wrong then also, do a comment and ask me the query and that's why i will give response and solve your any query regarding this topic, so goodbye!